When we first decided we wanted to write a series of articles based on your first-hand experience of living with reduced hand function we put our questions out there via social media and email and hoped for some responses. We certainly got them! Thank you to everyone who so willingly shared their experiences with us – we've been able to identify a number of repeating problems and rest-assured we will be hunting for solutions to the frustrations we don't already have products or ideas for!
A lot of you found it difficult to narrow it down to one or two most frustrating tasks! We heard a few quips: "you only want one thing?", and "everything!" After filtering through all your frustrations it was clear they fell into six main categories: Body Adjustment, Personal Care, Kitchen/ Eating, Writing and Work, Around the House and Working Out.
Body Adjustment
Particularly for those in the early stages of injury, stroke rehabilitation or illness, getting used to your body's new limitations is overwhelming as well as frustrating. One customer said that their biggest frustration was "Trying to live a "normal" life. I still try to use my right hand to catch a ball even though I know I'm missing 3 fingers on it".
For one formerly right-handed stroke survivor with a paralysed right side, the effort to try and use her left side is completely exhausting: "I started with primary school dot to dot writing exercises to learn how to coordinate with my left hand, however, scissors, whisking, brushing my teeth and hair, all had to be learnt again, like a young child." While another stroke survivor said "I'm most frustrated that some of the devices I need to use for hand rehabilitation require two hands to put on". The other thing that was very apparent is how much adjustment it takes to get used to not having the same level of touch recognition: being unable to feel what you're attempting to hold or how much of a grip you have on it.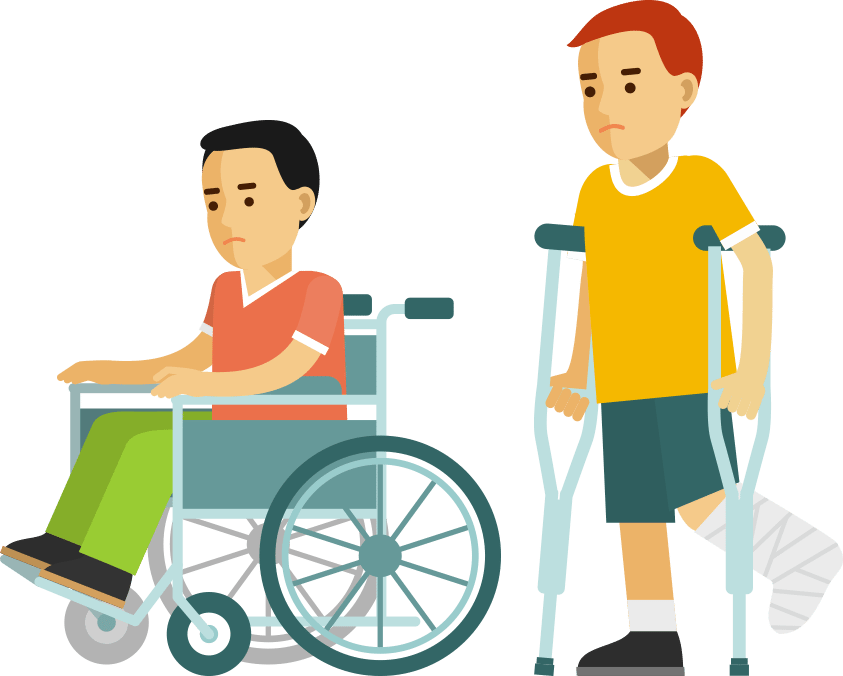 With the COVID-19 pandemic still ongoing, rehabilitation is more isolating than ever:
"My dad is 11 months post fall so the world of a Quadriplegic during covid has him all frustrated. He is a technician and fabricated just about everything he needed for his business. He really hates having to ask constantly for people to pick stuff up and push buttons. We haven't even been able to bring him home yet. He said the most humiliating thing for him was trying to use his tablet and a mouth stick. But that fell. And the nurse call button fell. (Still learning how to try to move his arms) and the Netflix link asked if he was still there. So he just had to lay there and look at that screen."
There really is no shortcut to re-learning how to do everything with what feels like a very different body. If you have any tips we'd love to hear them! That said, we have lots of products and suggestions to help you as you strive for more independence.
Personal Care
The overwhelming theme to the majority of the frustrations you shared with us was simple: it's difficult to do your own personal care tasks. We had loads of mentions of personal grooming, going to the toilet and drying off after a shower.
"I am frustrated daily when going to toilet, can't pull my pants up or down"
These tasks are especially frustrating since above all else these are the things that you really want to do independently! Another frustration that came up a lot was being unable to tie hair up into a ponytail, particularly now that COVID has forced hair dressers shut meaning that hair is growing out and becoming more unruly.
"The most frustrating task I am unable to do is tying up my hair in a ponytail. I have to ask someone else to do this multiple times a day. I can't have a shower until my hair is tied up so this sometimes limits me in the morning if no one is around."
Make-up also poses a dilemma for a lot of you, things like eyeliner and mascara require a pincer grip and a steady hand! Other problems were with specific items: like struggling to turn a toothbrush on and off, do up zippers and laces, put in contacts or open vitamin bottles with safety caps!
Many of these frustrations are ones we already stock awesome assistive devices for: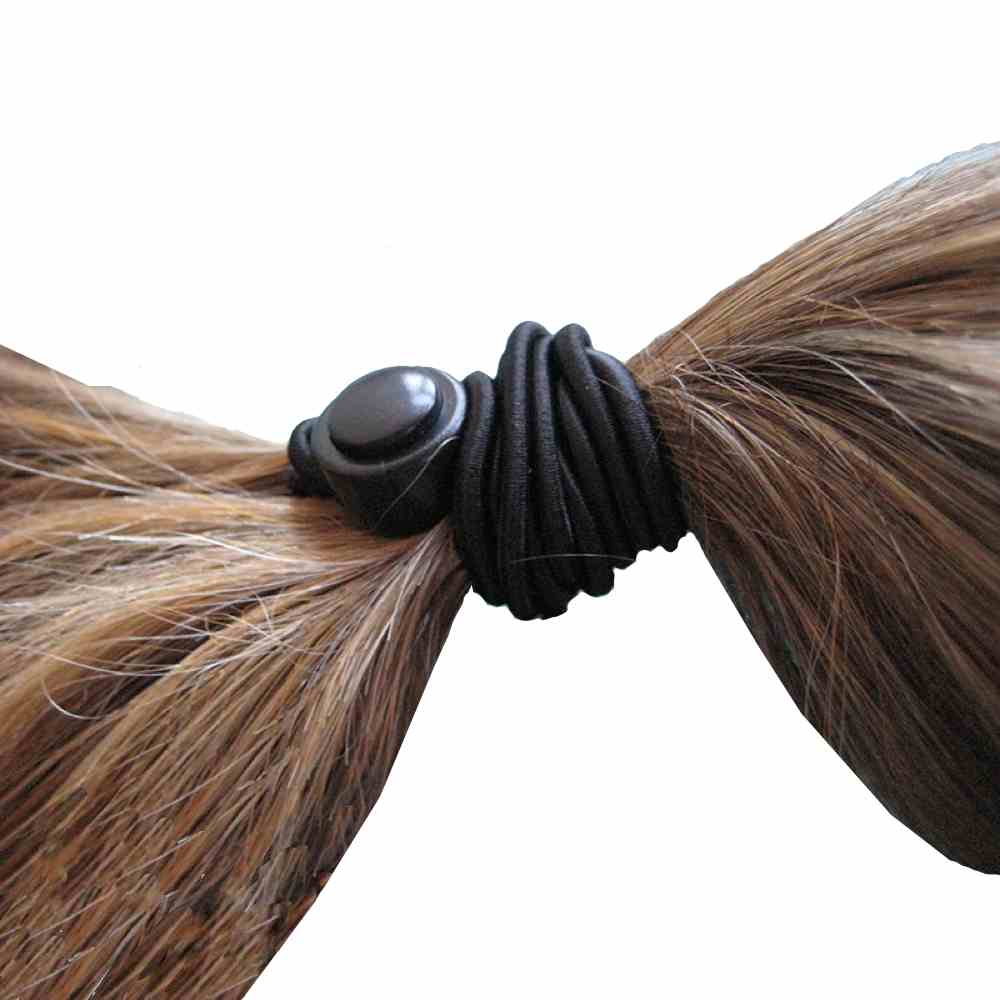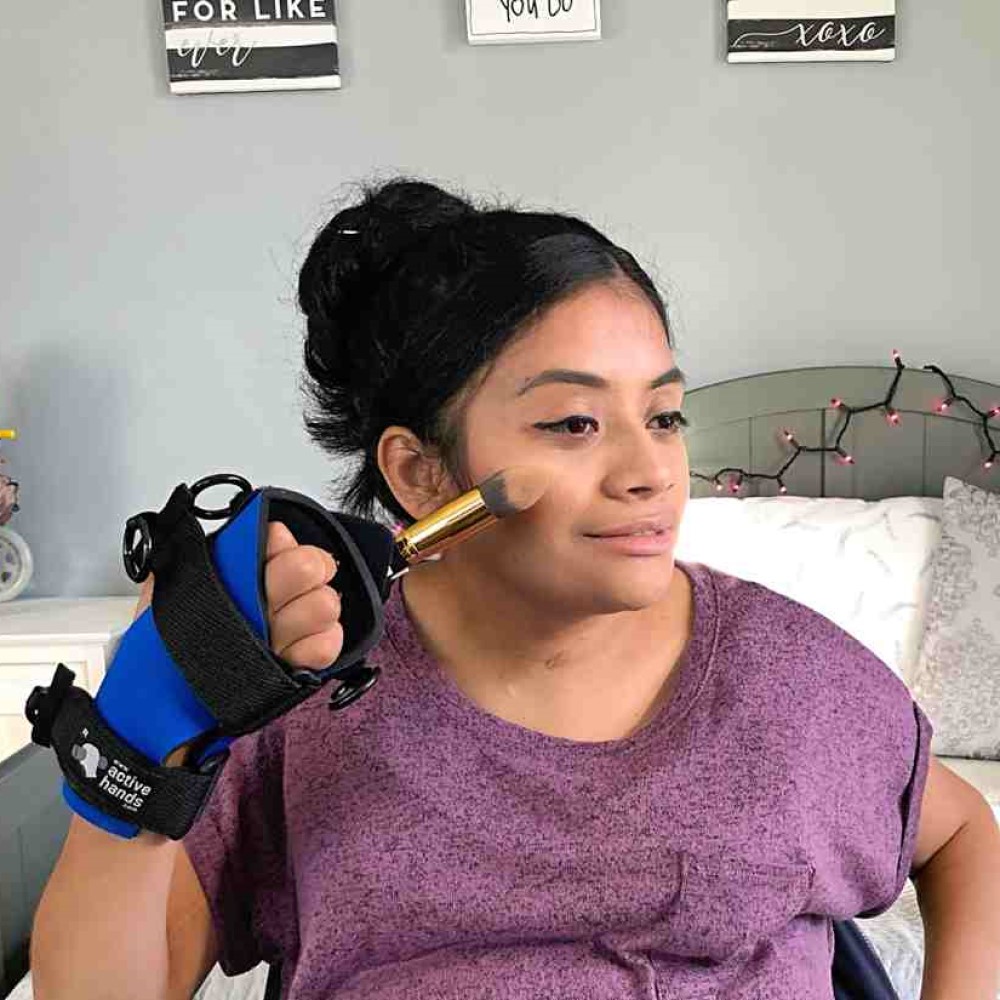 We're excited to finally have the 1-up hair tie back in stock after our initial stock was wiped out in a matter of days! These are designed by an amputee, but can also be used by those with both hands affected. There are videos with different methods on our website.
For make-up application and holding a razor or manual toothbrush we have the Small Item aid. Pre-load palm pads with your most used items!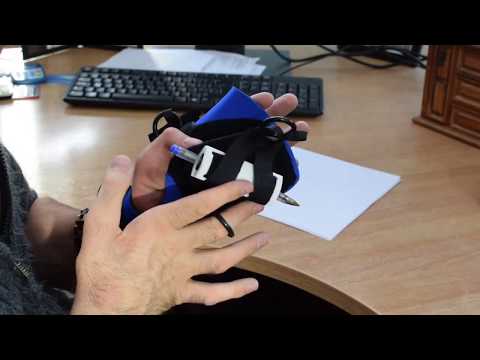 For doing up zips we have the washable zip-grips. We are also currently in the process of sourcing another solution – watch this space!
For fastening laces we have Zubits magnetic laces: more discreet and better than Velcro.
We are also currently in the late stages of development for a gadget to help with pushing buttons.
If you have any tips or favourite assistive devices for helping with going to the toilet, putting contacts in or opening safety caps we'd love to hear them!
Kitchen/ Eating
The kitchen is also a major source of frustration for many of you.
"Not being able to cook something delicious. Everybody thinks it's ok you can just make a plain sandwich with some spread or whatever but sometimes you need something a bit more nourishing than that".
One respondent described cooking homemade as an "energy drain", with tasks like peeling and chopping vegetables taking up to an hour longer than they ought to. Even once it's ready there is the difficulty of eating the delicious food: using chopsticks or dipping food isn't very compatible with limited hand function.
"No chips and salsa for me."
Our kitchen tools provide some much-needed assistance, levelling the playing field in the kitchen and allowing Gareth to make a delicious Meatball and Butterbean Stew.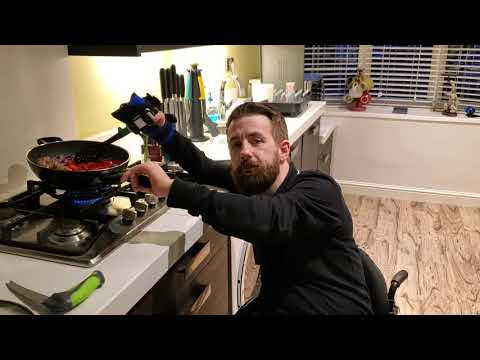 We also stock the awesome cutlery with loops: high-quality, stainless steel cutlery which is both discreet and easy to use, allowing you to get a firm grip on your cutlery and cut up your own food. We also stock cutlery grips in both adult and children's sizes.
Writing, Work and other Fine-Motor Tasks
You also had a lot of frustrations around the fine-motor tasks needed for work and other daily tasks. For many with reduced hand function writing legibly is near-impossible! Many also find typing frustrating due to hitting keys accidentally, yet voice recognition is generally inadequate.
"Probably the single most thing is that I can't hold a pen/pencil properly. If I do manage to hold the pencil, I can still only write a line or two at the most."
Another menial but essential task is simply picking up paper, or turning a page… without the necessary finger function, something so many people do absent-mindedly is awkward at best.
Another customer is an Auto-mechanic describing his job as a challenge "Cold weather is definitely a game changer. Some days I can't help but wonder if it is time to give up." The impact of weather and surroundings on symptoms and dexterity is another frustration that can't be ignored! "I find handling money a pain, especially when there's a queue as stress makes my symptoms worse instantly."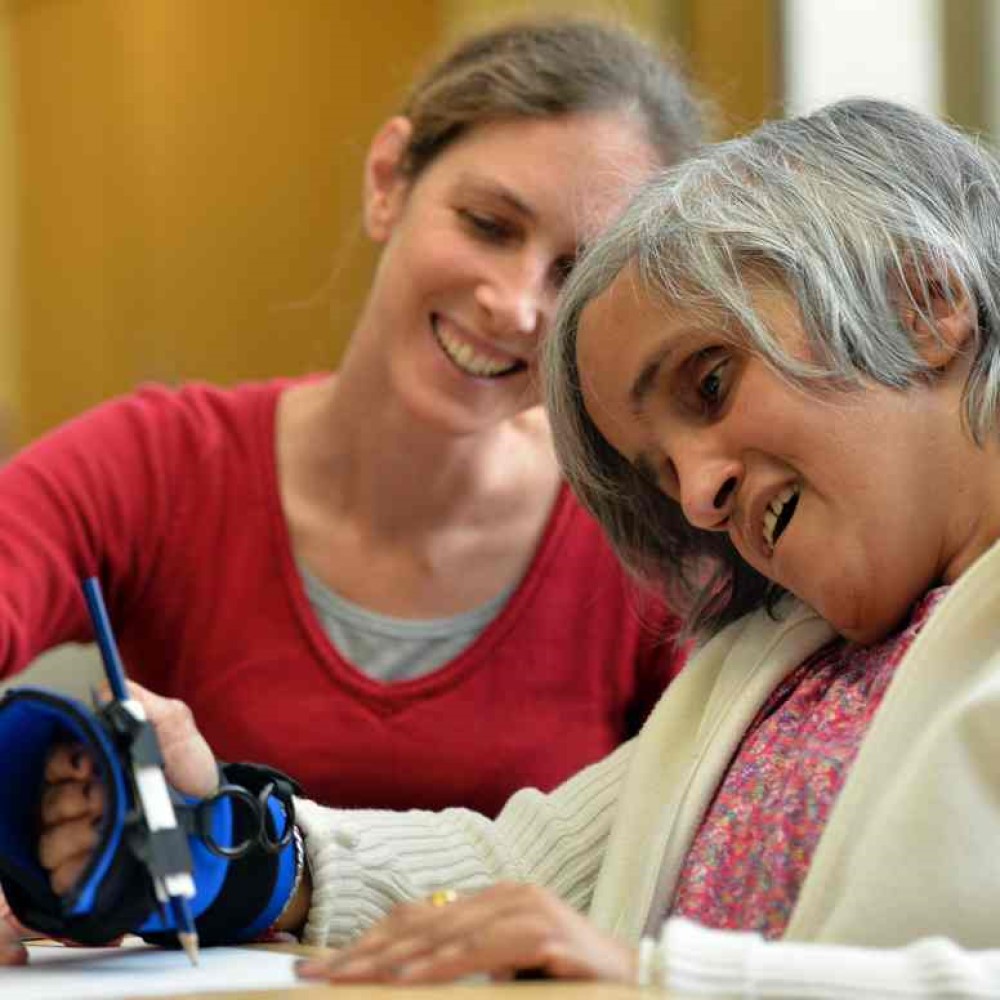 The Small Item Aid is ideal for fine motor tasks like writing: no need to grip the pen! Alternatively we have a brand new product: the ball pencil grip.
Watch this space for a great solution for typing without hitting keys accidentally!
For turning pages without needing to lick your finger (not ideal in COVID times!) why not try a small piece of grip tape or an anti-slip strip on the end of a pencil, or maybe even the other side of a Nimble?
If you have any tips on mitigating the effects of external factors on dexterity we'd love to hear them. How do you work in cold weather? And how do you keep calm when you feel societal pressure to hurry up?
Around the House
Jobs around the home are yet another major frustration. We all want a clean, well-maintained living space but cleaning, DIY and basic tasks like laundry are much more difficult when you have mobility limitations to navigate.
"Moving laundry from hamper to washer and from washer to dryer. It's hard to move the clothes, especially when they're wet and heavy. Being unable to grip the clothes with my fingers means I have to squeeze and "grip" them between my arms."
Not to mention that dropping items is a) much easier to do in the first place and b) much harder to rectify! Many of you also mentioned that getting into the house in the first place can also be a challenge – fiddley keys don't mix well with reduced hand function.
For DIY we can't recommend the General Purpose aid enough! It's ideal for things like hammering and also works with a ratchet screwdriver.
For dropped items we recommend the Reacher. It is specifically made for quads with little/no hand function, so is operated by flexing the wrist rather than squeezing. We are looking at future project for a smaller gripper.
The keywing gives you a slightly bigger surface to grip (and is an easy way to colour-code your keys as it is available in three colours!).
For laundry perhaps a large 'delicates bag' would work, just put all your washing inside it and wash the laundry in the bag. How do you guys manage trying to move the heavy water-filled washing?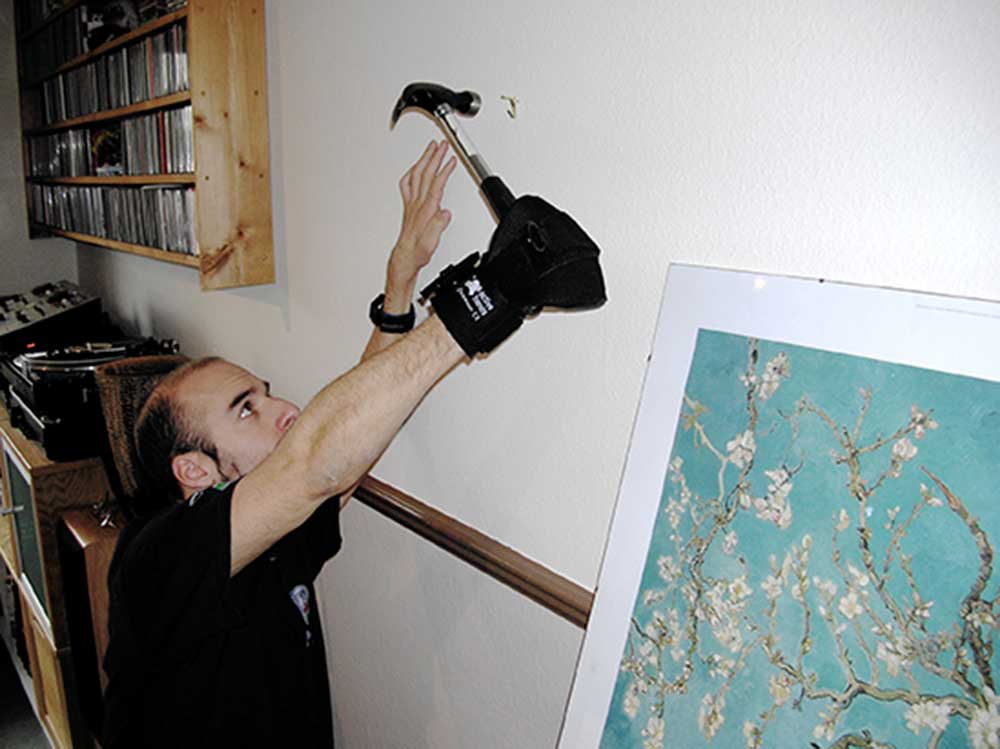 Working Out
A lot of you mentioned working out as a former struggle. We're glad to hear that you still love our gripping aids for gym exercises!
The contents of our Gym Pack Deluxe is everything you need for working out with reduced hand function. Or if you have a Limb Difference check out our Limb Difference aid!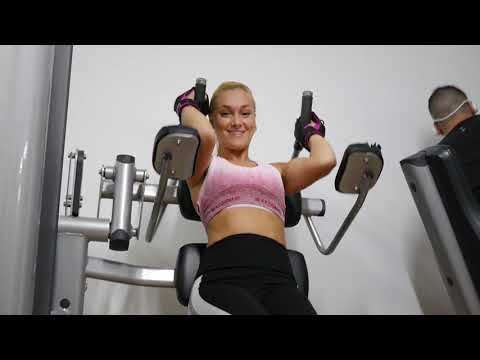 A big thank you to everyone who got in touch to tell us about their frustrations. Watch this space for two more articles in this series: 'What product makes the most difference to your life?' and 'What would you like a device to help you with? (Invented or not!)'.