These knives have a fantastic design with the handle set at a right-angle to the blade. This gives those with hand function weakness a better grip and eases strain on the wrist.
The chunky handle has a brightly coloured, non-slip, soft-feel section that gives you a better grip.
The Bread knife has a serrated edge ideal for cutting rolls, muffins, bagels and even the crustiest bread.
Meanwhile, the All-purpose knife is great for chopping everything else from a healthy salad to the chunky veg for your Sunday roast.
We have combined these two knives into one pack to give you great savings over buying them separately. Why not get both and cover all your chopping needs in the kitchen!
The knives can be used with our General Purpose gripping aid to give you independence in the kitchen. Our gripping aid can give you a firm and safe grip on the knife.
Make a great saving by buying a pair of knives for £19.95 (€26.95, $32.95).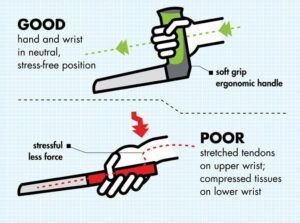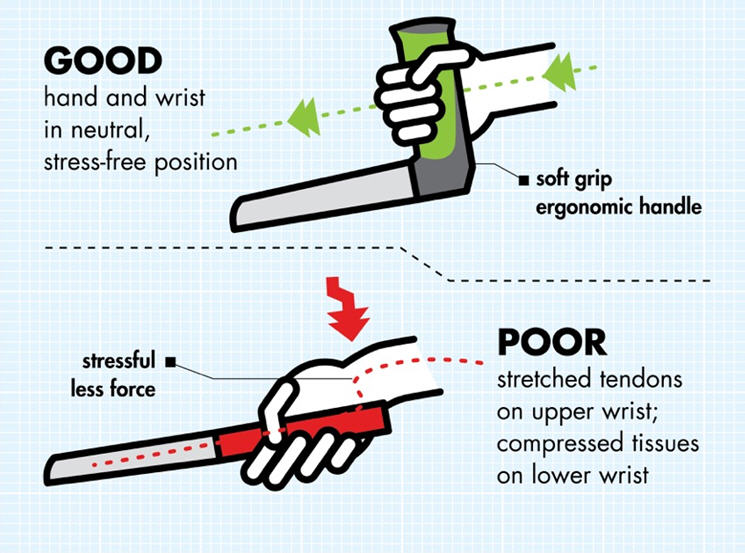 We have combined some of our most popular items in to two handy kitchen packs – the kitchen pack and the kitchen pack deluxe – giving you great savings and allowing you to get busy in the kitchen. Save up to 25% compared to purchasing the items separately.