The team at Active Hands are a friendly bunch and are happy to answer your enquiries. We love to hear what you have achieved with our products – it makes our jobs worthwhile to know that we are making a difference to you. We would like to introduce our team to you: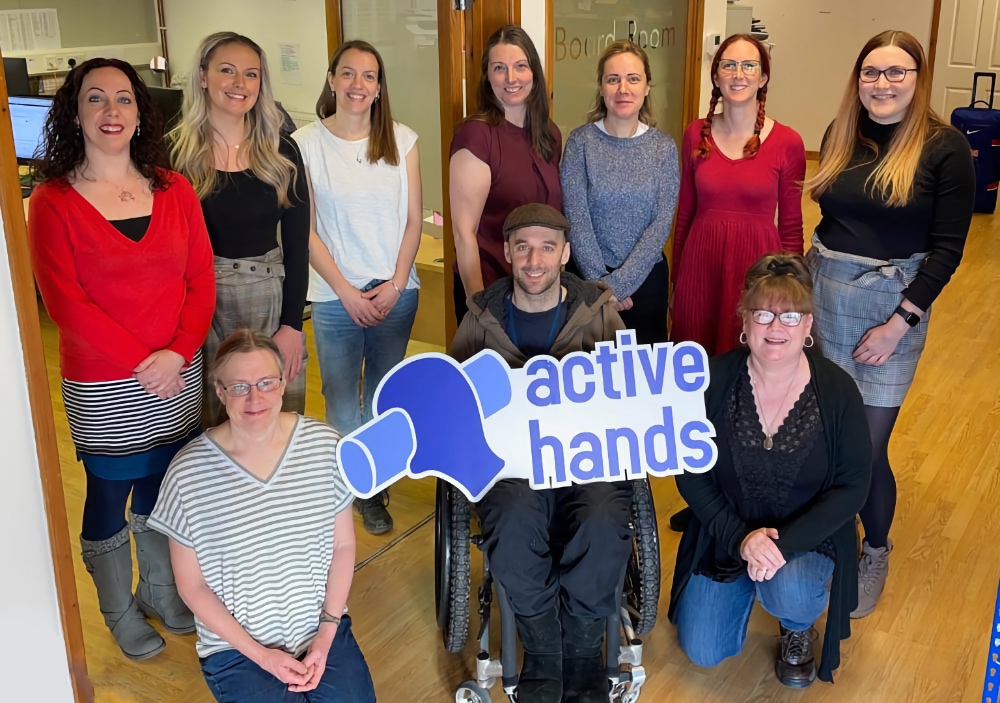 Directors
The directors see to the smooth running of Active Hands as a company and look after our brilliant team.
Sales and Distribution
Karen, Millie and Cathy are our distribution team and are a whizz with invoices, parcel tape, bags and boxes! Please contact the dispatch team if you need help placing an order, have a query about an existing order, need a quote or are interested in becoming a reseller of our products (or have any other random queries!). You can email the dispatch team on dispatch@activehands.com
Media and Marketing
The marketing team loves to hear your stories and see your photos and video footage. If you have something that you would like to share with us then please contact us. If you have a social media stream showing you using our products we would love to share that with our followers too. You can contact the marketing team on marketing@activehands.com.
Production
Our Production Manager Sarah heads up outworker production and the making of bespoke gripping aids. She also supports Rob and Clare in their design work, prototyping new products and helping get them ready for sale! If we don't quite have the gripping aid for you, contact the Production Team about a bespoke aid on production@activehands.com