Active Hands are sole distributors for the Soloc lap belts for those with reduced hand function or single handed use.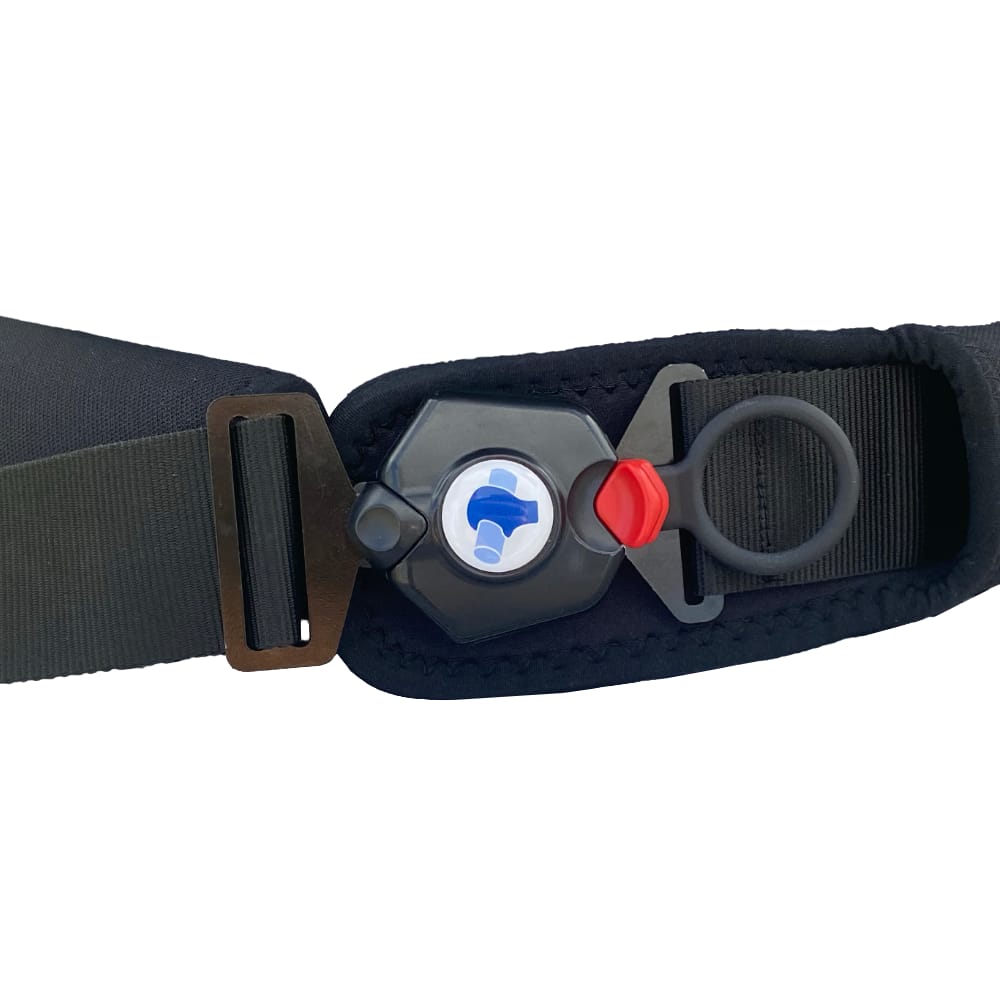 The Soloc products all have an innovative buckle that connects magnetically. This unique system is easy to use for those who have reduced hand function, limb difference or the use of only one hand.
Magnets within the buckle assist with easy connection. Once connected a mechanical fixing ensures that the belt will stay closed, even under pressure.
When it comes to opening the buckle, it is easy to push against the release button or slide a finger into the pull tab and pull to release. The buckle will then release easily even with full body weight against it.
There are three designs of belt to cater for those with a range of disabilities:
The Connect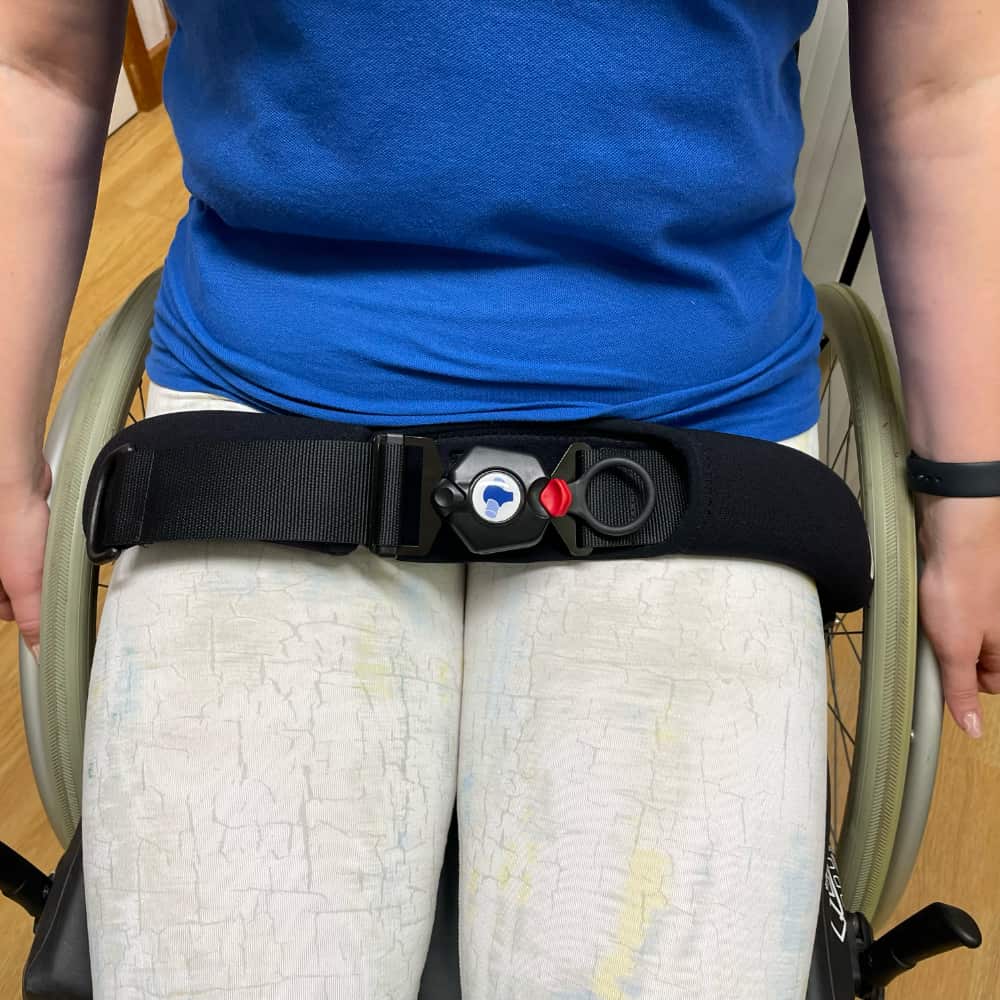 The Connect is a standard belt with the Soloc buckle attached. It allows users with reduced hand function to fasten and release their own belt. This reduces reliance on carers and increases independence.
The belt is adjustable. Optional padding is available for postural positioning.
The Uno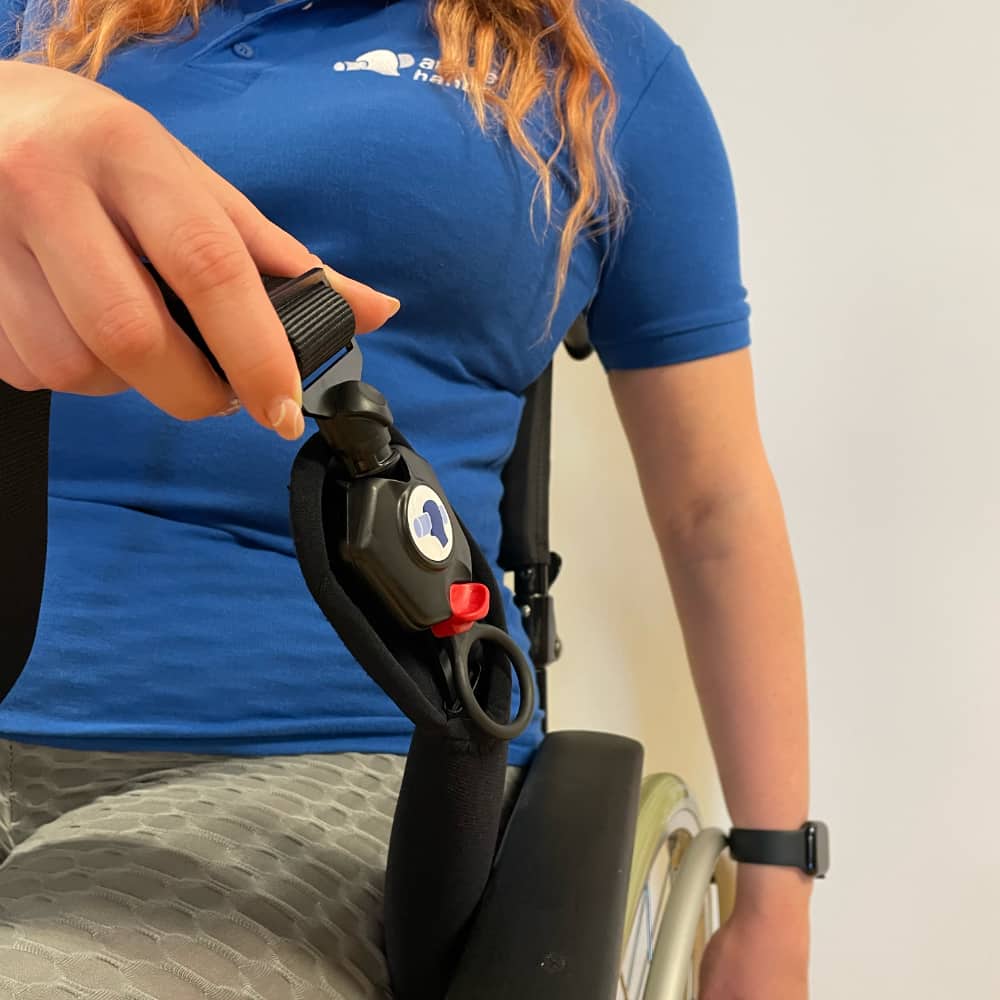 A first in lap belts – the Uno is designed for those with the use of only one hand/arm . One side of the buckle is held in place by a static arm, positioned ready for connection.
Simply pull the adjustable side across to meet it – the magnets make attachment easy. The belt can then be tightened to fit.
The belt can be fitted for left or right handed use.
The Freedom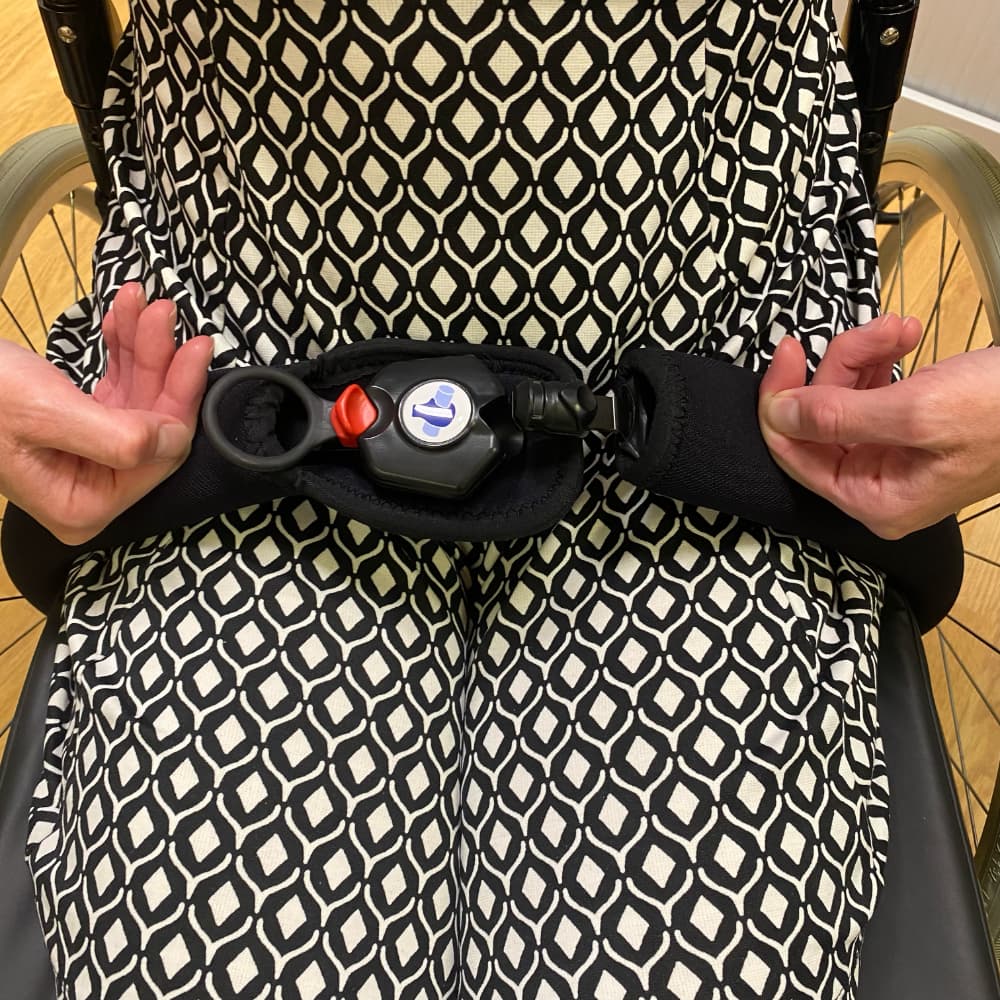 The Freedom is an innovative belt that has been designed for a unique user group. The belt is fastened by pushing the two arms together. This enables those with no hand function or even those with no hands to use it independently!
The belt stays in an open position for transfers in and out of the chair – no more sitting on your belt and being unable to release it!
Simply put by one student:
its just Freedom! not having to ask people for assistance anymore
The soloc buckles were designed for a real need. National Star Collage approached the designers of the Magloc and asked them to develop a new buckle for students that were unable to use their existing buckles due to their disabilities.
Not only will Soloc improve the lives of so many people, it will reduce the need for care assistance. It's estimated that people need to transfer on average around 16 times a day so the use of the new buckle will reduce the need for assistance and promote savings in resources for the NHS, collages and local community carers as well as family and friends.
In trials the Soloc Buckle improved confidence and mobility for those with limited dexterity to help them become more independent as well as improving their safety.
We are finalising the last few design changes with the soloc belts. If you have questions or would like us to add you to the mailing list please email us on soloc@activehands.com