February is a tricky month. The 'fresh start' motivation of January is beginning to fade, the weather is still pretty cold for many of us and things can feel a little gloomy. So, we've decided to rebrand February as 'Self-Care month' in the office and see if we can all focus on finding a little time to relax, unwind and treat ourselves!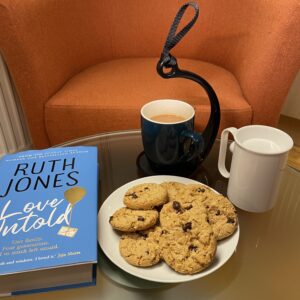 Finding a few moments regularly to indulge in activities that relax or rejuvenate us can be a great tool for better mental well-being. This might look different for all of us. A quick chat around the office certainly confirmed that we all relax in different ways! However you choose to rest and unwind, Active Hands are here to help. Whether you like to be active and outdoors, or peaceful and snuggled up inside, there are lots of ways to look after yourself.
Getting Creative In the Kitchen
For several of us in the office, a peaceful evening at home pottering by ourselves, is the best form of self-care. Cooking was mentioned by several of our staff team as a way to get creative, try new things and 'switch off' from work or other stresses. Some of us love to browse our recipe books, create a tasty meal and curl up with a film in the evening. Others, like Clare and Mel, love to bake as a way to relax… which we are all grateful for!
"When I get some time, I love to meet up with a friend for a cuppa, cake and a catch up. Or I get in the kitchen and bake cakes and cookies." Clare, Marketing and Technical Manager.
If creating masterpieces in the kitchen is your sort of relaxation, our kitchen range is here to relieve the frustrations of reduced hand function and let you concentrate on perfecting your food. Choose from our baking range, or kitchen items to find a whole host of solutions to opening tricky packaging, cutting and preparing food safely or eating your creations with ease.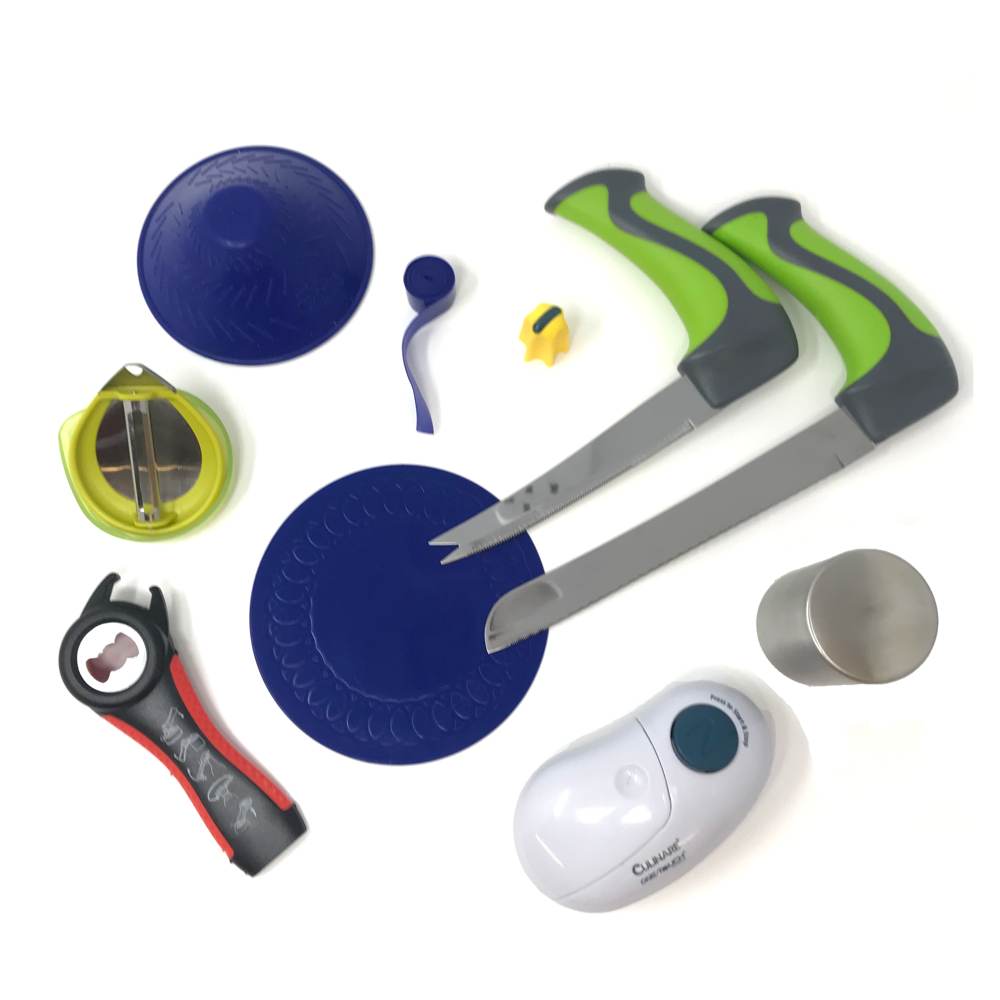 Pampering Yourself
If cooking is not your thing, perhaps a pamper evening is a better way for you to indulge in self-care. Did you know we have a range of personal care items to help you unwind and treat yourself after a stressful day? Run a hot bath, lights some candles and put on a podcast.
Our Body Washer has soft bristles on one side to gently exfoliate your skin and massage beads on the other to ease away tension and help promote blood circulation.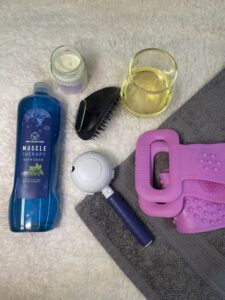 Once you're relaxed, why not enjoy a makeover with our Easy-Grip Hair Brush, and our Small Item Gripping Aid? Our Small Item Gripping Aid is perfect for holdings make-up brushes. With plenty of tutorials on YouTube or TikTok, there are so many looks to enjoy creating and it can be a really fun way to relax while learning a new skill.
"I've just started an aerial hoop class which is great fun, despite the bruises! But on a quiet day, I'm a big fan of a long, hot bath followed by an afternoon nap."
Millie, Dispatch and Marketing Assistant.

Catching up with Friends
For many of us, time with friends is a great way to recharge. It doesn't need to mean expensive meals out, where accessibility might be tricky. Why not host friends at home… provide drinks and nibbles, play board games or just chat. Simple is often best! If you're hosting, our Muggi is a great solution for wheelchair users to carry multiple drinks safely on their lap. Or if you are unsteady on your feet, check out our SpillNot… an 'almost magic' solution!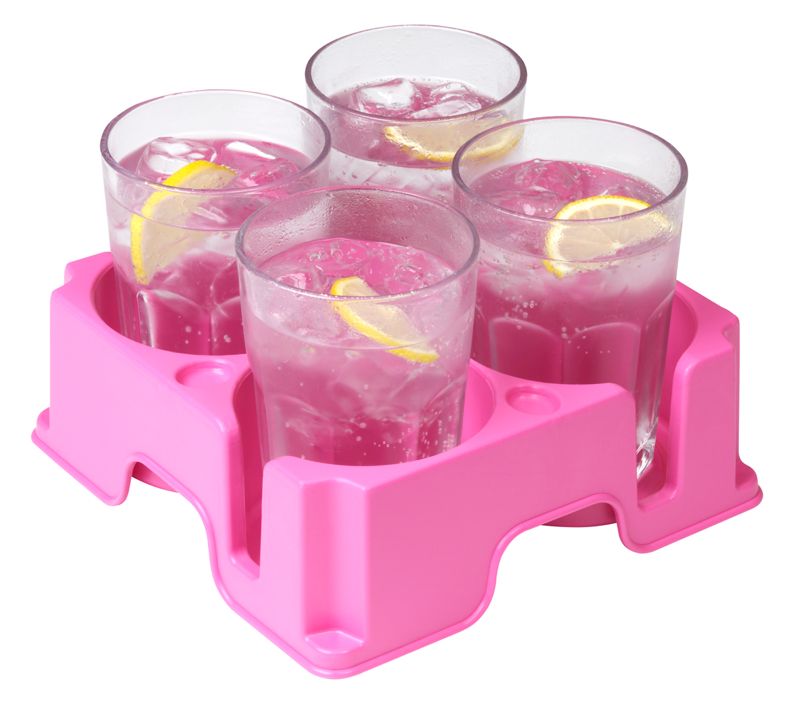 If you're a gamer, playing online with friends can be great self-care, taking your mind off the more stressful parts of your day. Grab a headset, a drink and get a secure hold of your handset, with our Cat Tongue Gaming Grips and you have got yourself a fun-filled evening.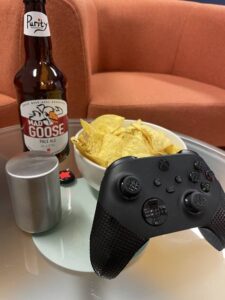 Keeping in touch with friends can be a really important element of self-care. From sending memes that made you laugh, to offloading things that are weighing on your mind and everything in between. Meaningful chats with loved ones can make the world of difference to our mental well-being. If texting or operating tech is physically difficult, we have a variety of solutions to support you. Our Sixth Digit 2 is a wearable stylus perfect for typing, texting and much more. Our Magnetic Phone Charger means you can stay charged, without fiddly wires slowing you down.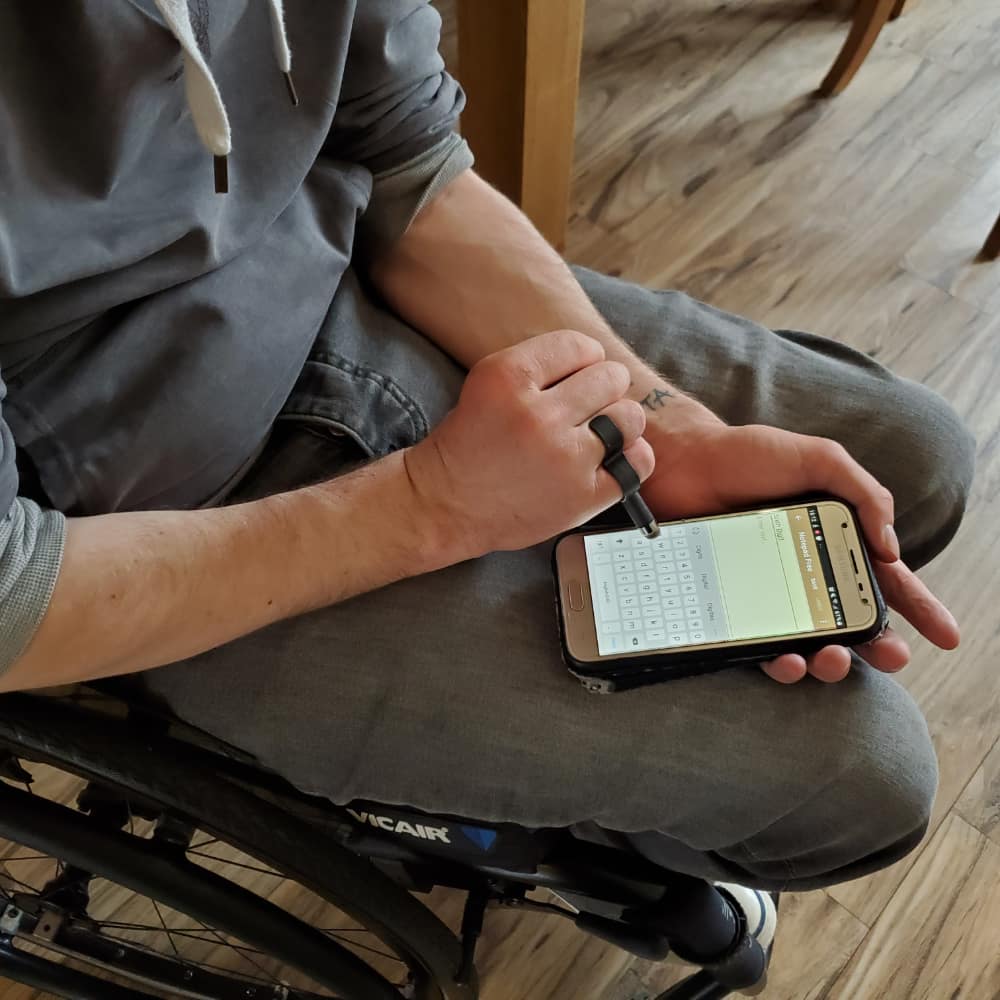 "My wheelchair racing group really helped me through lockdown and also helps me through the cold winter months. The friendship, encouragement and challenge of the other racers really helps me stay motivated and meeting regularly with others who understand the implications and challenges of living with a disability really helps too." Rob Smith, CEO.
Hobbies for Self-Care
Finding a new hobby, or returning to one that you haven't found time for in a while, can be really energising. We've discovered such a range of hobbies amongst our team… from heading to the gym, baking and dog walking, to aerial hoop lessons!
Lots of our community find crafting a great way to relax. Whether you enjoy creating journals or scrapbooks, making art works for your own home or are crafting with your children, it can be a really fun, creative way to be mindful and relaxed. We have a wide range of gripping solutions to support those with reduced hand function to craft without frustrations. Our range of cutting solutions means there's something for everyone. From Table Top Scissors or Long Loop Scissors, to the Nimble one-finger opener… find the solution that suits you best.
"As a single Mum to 2 boys my self-care usually consists of as much peace and quiet as I can grab! I love making things, so you might find me doing something creative such as crochet or diamond painting, or making a cake." Mel, Managing Director
Our Small Item Gripping Aid and EazyHold Straps are ideal for children and adults. They support you to 'grip' paintbrushes, pens, pencils and other art equipment, whether you would like to be creating art works or just playing creatively together.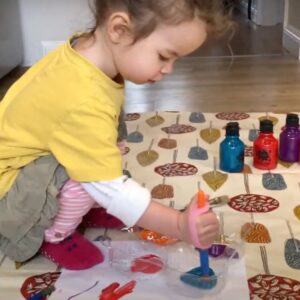 Perhaps your 'happy place' is outdoors with your four-legged friend. If you are a dog walker, why not check out our Pet Pack? It has excellent solutions for grooming your dog, as well as connecting and holding its lead. So you are all set to get out and enjoy time in nature together, without the stress of reduced grip.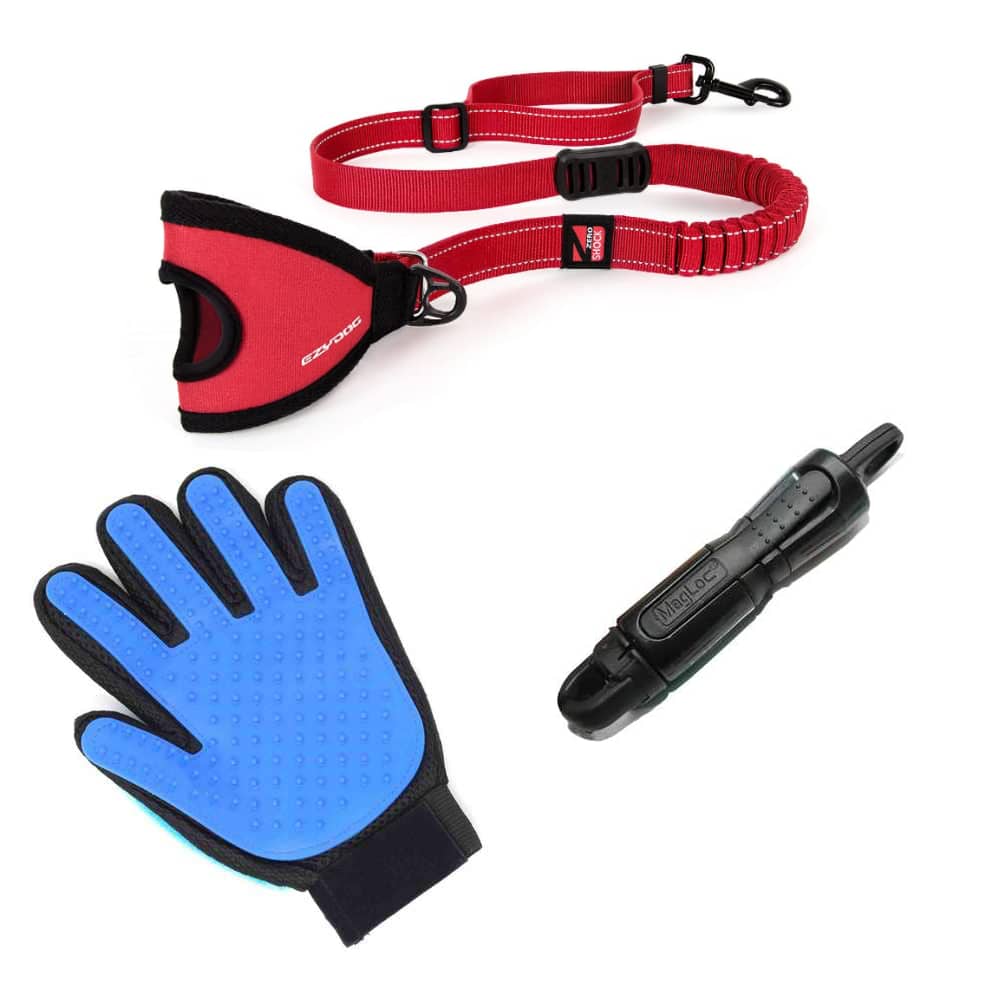 Making Self-Care a Priority
However you choose to relax and unwind, prioritising self-care is really important. In amongst the busy-ness of life, it's easy to let go of hobbies and activities that refresh us. But all of us in the office have felt re-energised by taking some time this month to focus on the things we love.
With a little support from the right gripping solutions, we can support you to get back to hobbies you haven't been able to do for a while. Or perhaps find a new hobby that you've always fancied trying. Why not let us know what you get up to? We'd love to see your creations on our social media. Perhaps you might encourage someone else to focus on self-care too.
Johanna Smith