We look forward to welcoming Lucy as the latest member of the Active Hands Team. As the company grows so does the team- Lucy will be working in our production team along with Sarah and our team of home-workers. She'll be busy making gripping aids at home and in the office. Lucy has been sewing for as long as she can remember and her skills will be greatly appreciated by the production team and customers.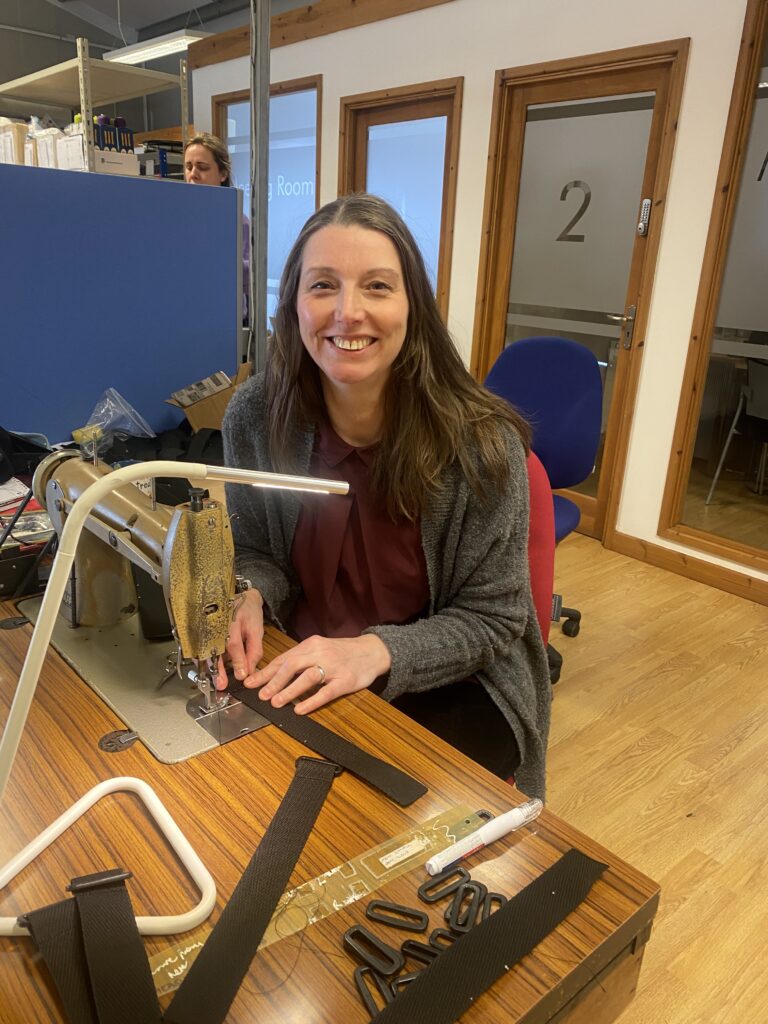 As well as sewing, Lucy enjoys knitting and travelling to far reaching countries. She once went backpacking for 2 years and we think she's probably been around the world twice!
As well as working for Active Hands, Lucy is an Occupational Health and Wellbeing Coordinator for the Warwickshire Fire Service where she looks after the mental and physical health of the fire service.
When she's not working Lucy is busy enjoying family life with her husband and 9 year old son! As a family they enjoy keeping active doing gymnastics, swimming, Kung Fu and Taekwondo.
We're looking forward to welcoming Lucy into the office on Mondays and Thursdays. The office is definitely getting busier and we couldn't be happier about it!