We are delighted to welcome Sarah Pinnell as Production Manager.
Sarah has been working for Active Hands for 9 years as an outworker, sewing gripping aids at home and sending them up to the office ready for sale. She came across Active Hands whilst working at a care company alongside one of our other outworkers, Sam. It would seem creativity, sewing skills and a career in care often go together!
Not one to spend all week doing the same thing, Sarah splits her work time among several different jobs!
As a professional dressmaker, Sarah specialises in bridal.
She is a professional artist – check out her work on Instagram: @pinnellsorella
Sarah loves theatre and drama and also works freelance for Anvil Arts.
If she's ever not working Sarah loves to drum – she's currently in a Rock & Pop orchestra. She also enjoys going to the gym & trips to the beach!
At Active Hands Sarah will be able to use her creativity and her experience in the care industry to help us in three ways: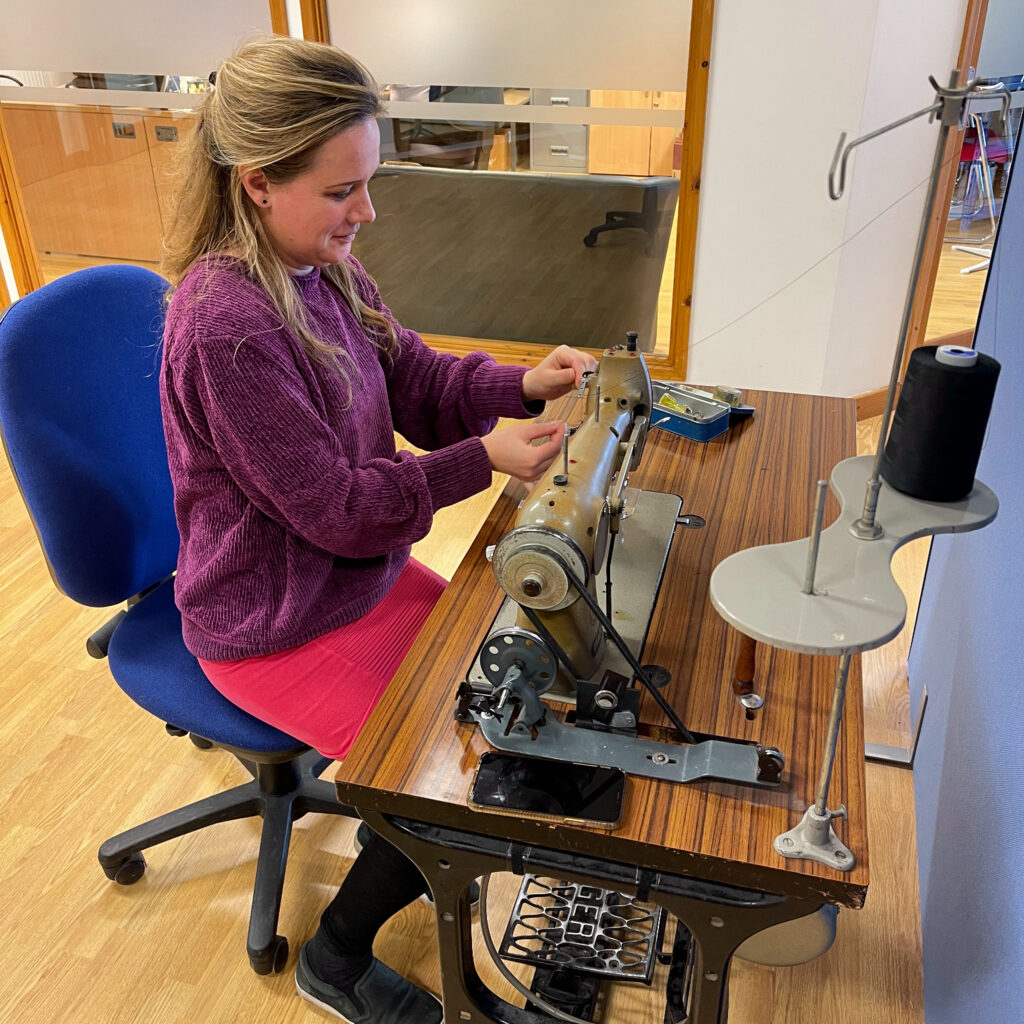 Creating Bespoke Designs
Sometimes you find that our gripping aids are not quite right for you. It might be that you need a stronger version with up-rated velcro and metal buckles. Or that your hand shape means that a standard aid does fit quite right. Or you might be competing at the top of your sport and need a special design. Sarah will be taking on the challenge of making bespoke aids that are perfect just for you.
Making Up New Designs
Sarah is coming into the office regularly to work with Rob and Clare on their design work. We will be using Sarah's experience at working with neoprene, webbing and fabric to assist us in creating new products. We are excited to have Sarah on hand to make little changes as and when we think of them! This should speed up the product design process and mean we can get new products out to you more quickly.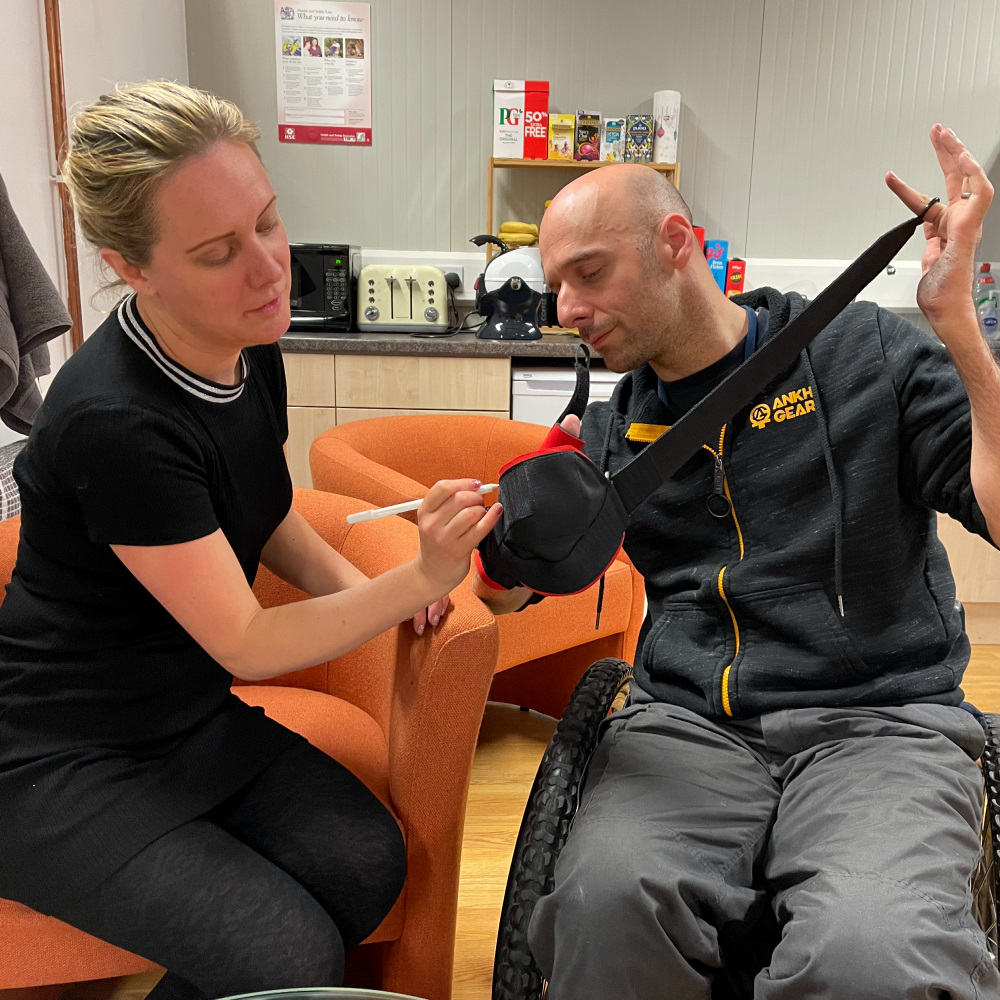 Heading up the Home-Manufacture Team
Our team of home-workers need someone to co-ordinate production and provide the materials they need to get the work done. Sarah will be preparing the materials that the outworkers need and making sure they have good supplies of plastic rings, buckles, ribbons and more.