Have you ever wondered how our gripping aids go from raw materials to packaged gripping aids? We have lots of lovely people working behind the scenes to help get our gripping aids ready for sale!
Way back when…
When Active Hands first began, the full operation was in a cupboard, in a spare room, in Reading, UK. Years later… and many of our gripping aids are still made on sewing machines, at home!
Our very first gripping aid was made by Rob & Mel's Mum, Marion. After several rounds of testing and improvements they eventually landed on the General Purpose aid you all know and love today.
The Sewing Team!
For many years now our sewing team has been headed up by Shirley. Shirley has now ended her time at Active Hands to focus on charity work. We're delighted to welcome Sarah to head up production! Sarah also helps our design team as they develop our newest gripping aids, and she makes the prototypes by hand.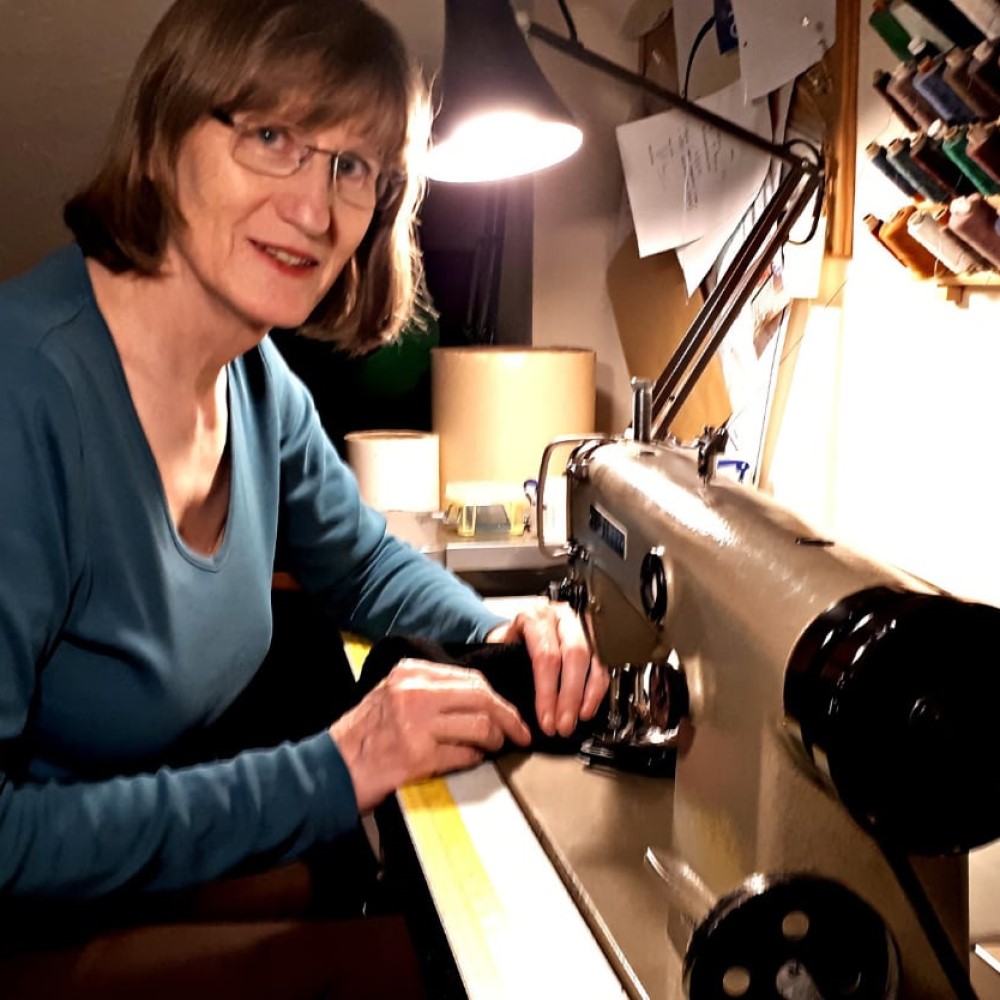 We also offer a bespoke service if our gripping aids aren't *quite* right for you. Our head of production does this too, with input from our development team: Rob & Clare.
To this day we have a team of sewing ladies working from home to make your gripping aids. They still handle the production of the Small and Large Size General Purpose aids, whilst the Standard size aids are now made at a factory in Cornwall (UK) to keep up with demand! Our sewing ladies cut and sew the webbing, add the labels and loops, and attach it all to the neoprene. It's skilled work and our team is very capable!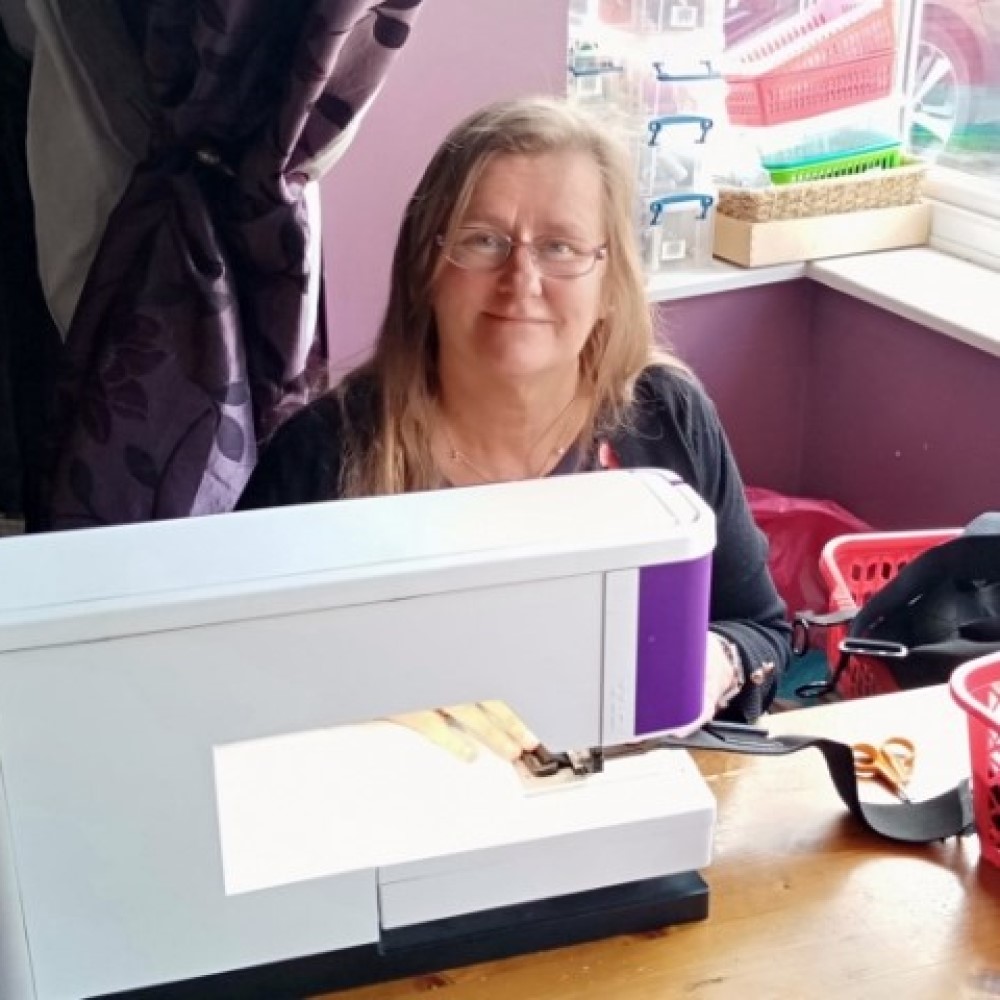 Time to tag…
The completed gripping aids are brought up by Rob & Mel's Dad, Trevor, when he comes to visit – ready for the next step of production!
Before gripping aids can be sent off to suppliers and customers, they need to be 'tagged and bagged'. Each gripping aid needs to have instructions included, a label to identify it, and a bag to protect it while it travels to you.
This job goes to our team of trusty 'taggers'. They're young people old enough to want a job, but too busy with school and exams to want regular shifts in the local café! We're delighted to be able to offer them a fully-flexible work-from-home job. Several of these young people are siblings or children of employees so there's no extra petrol involved in getting the 'tagging' to and from their homes.
It doesn't end there!
The 'tagging' jobs have developed a lot over the years, and what used to be a simple 'tag and bag' could now be any number of jobs! We also have to send pre-stickered packaging off to the factory and some other products arrive unpackaged too. Our taggers could do anything from putting a barcode sticker on a header card to choosing combinations of coloured pencil grips to go into 3-packs. There's no end to jobs to be done behind the scenes!
Our latest endeavour has been to take over manufacture of 1-Up hair ties. The creator was struggling to keep up with the insane demand alongside her day job. And it was cost prohibitive for us to be shipping them all the way from Australia. Now, some of our 'taggers' are responsible for making the hair ties. We've even taken on more people recently to keep up with demand!
So there you have it! You might not see these team members but they're working away behind the scenes to bring our gripping aids to your door.