Adult intimate relationships with a disability can be a tricky subject to navigate. Who do you talk to about it? How do you bring it up? Where can you go for advice? Whether you are re-navigating intimacy with a partner following injury, starting a new relationship or exploring these issues by yourself, adult intimacy for those with disabilities can feel an awkward topic. But with a little digging, there are an increasing number of resources out there to help.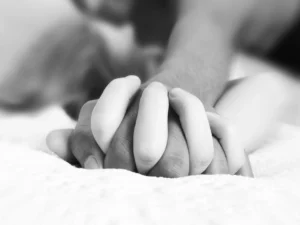 When we are exhibiting our products, we love meeting end users and professionals who recommend our products. And without fail, at every exhibition, we are asked questions about how those with disabilities can be supported in their sexual relationships. The answer is… in lots of ways!
Support
The key to feeling confident to explore things in the bedroom often comes down to open, honest communication and feeling able to ask questions, discuss ideas and listen to those with experience. Finding the right support can be difficult.
This is one of the reasons the Social Enterprise, Spokz People, was created. Spokz People deliver holistic therapy for disabled people and their families, offering support on everything from relationships and sex to confidence and resilience. Mel is the director and therapist for the Community Interest Company and understands the complexities of relationships which include impairment or disability as her partner, Steve, has a spinal cord injury.
Another superb source of information is the website 'The Pleasure Garden', an online, inclusive sex shop. Along with selling products, they also have an informative section on sex and disability with guides including 'sex toys for disabled people' and 'hands-free sex toys' among others.
Accessing information and counselling services for you, and your partner, may be one way to open up those difficult conversations about intimacy: a safe space to share concerns and desires. Other options include finding supportive social media groups for your disability, or perhaps you have circles of friends with similar disabilities, through sports or shared interests, where you might feel able to ask questions and discuss things you all find tricky. However you find a way to talk, gathering information and asking questions is a great start to figuring out the best way to begin, or improve, your physical relationship.
Sex Aids
Sex aids or toys can be a great way to explore sexual stimulation for anyone and there are plenty of different types on the market. Whether you are exploring your own body, or experimenting with a partner, sex toys can be a game-changer for many disabled people.
Some of the well-known websites may have what you are looking for. However there is beginning to be an increasing awareness of the disability market and sex aids that are designed with disabled people in mind. From sex slings and positioning cushions to 'hands free' vibrators for men… there really is something out there for everyone.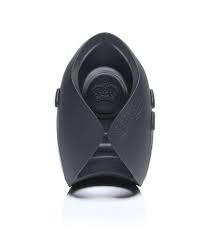 If you're feeling a little overwhelmed and are not sure where to start, Spokz (the sister company to Spokz People) sell a range of sex aids designed specifically for supporting those with disabilities.
The Pleasure Garden also take care to include information about all of their sex toys which may help disabled people to make informed decisions about toys which would work for them. They explain, "Living with a disability or health condition can… impact on people's experiences of sex, pleasure and intimacy. Sex toys can be hugely powerful in helping disabled people to achieve the things they want for their sex lives. We aim to provide straightforward information so that people are able to make choices about what products are right for them."
Getting a Grip
If weak grip is holding you back from exploring toys in the bedroom, our range of gripping aids is there to support you. Our General Purpose gripping aid is ideal for holding items, such as vibrators, securely in your palm and the clever design means it is possible to put on independently, even with reduced finger function. It is also ideal for shaping your fingers into the correct position for stimulating the male body.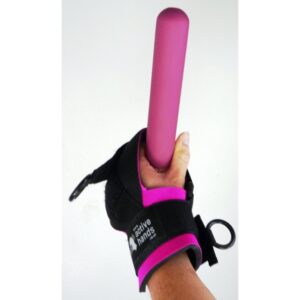 If you are using a toy with a smaller diameter, our Small Item aid may be just the thing for you. Or why not check out our brand new Angled Aid, which allows you to place the item you wish to grip at the perfect angle for you. All of our gripping aids are made from neoprene, meaning they are soft and comfortable to wear and are fully machine washable.
With Valentine's Day around the corner, perhaps this is the perfect time to explore the issue of intimacy further. Whether this Valentines is about self-love, or developing your connection with a partner, it's a good time to be open about the challenges you face and desires you hold. And with a little knowledge and a few handy aids alongside you, maybe this year will bring you more pleasure than ever before.
Johanna Smith