As the days get shorter and colder, we're all looking for ways to make our lives simpler. Here at Active Hands we've scoured through 'lifehacks' for poor hand function and now we can proudly say we stock more than 25 of the best products we've come across, as well as our own brilliant gripping aids.
We love those little things which make life easier, and we know that Occupational Therapists and Physiotherapists love to visit our online shop for all their clients' gripping needs!
So, here we've ranked our top 10 winter disability 'lifehack' products: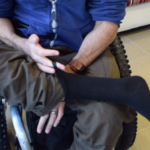 1)     Socks with loops – the typical Christmas gift! The handy loops sewn onto these high-quality socks provide a simple way for those with reduced hand function to put their socks on independently and without problems. Available in thermal material with a tog rating of 2.45 to help keep you warm this winter!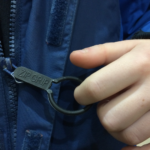 2)     Zip grips – zips can be fiddly, especially if you have limited hand function. These zip grips attach to existing zips and all you need to do is slide your finger through the loop and pull. A great way to help keep warm this winter.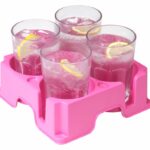 3)     Muggi – the Muggi isn't just practical, it's sociable too. This drinks tray has individual holes for 4 mugs and catches any drips, meaning you can carry cups of tea for 4 from the kitchen to the living room with ease and without ending up covered in it yourself. Why not use it this Christmas to carry the Mulled Wine through to your friends?!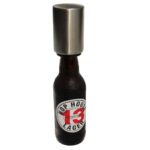 4)     Bottle opener – heading into winter, social occasions can be many and often. We stock a push-down bottle opener specially designed to make opening bottles easier for those with hand function issues.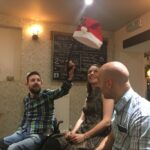 5)   Reacher – this 'handy' Reacher is great for picking up things you've dropped, reaching high shelves (get that Brandy Butter out the fridge!) AND it works brilliantly for putting up Christmas decorations… or stealing a friend's hat! Operated by a flex of the wrist so no need for finger function or an ability to give a firm squeeze!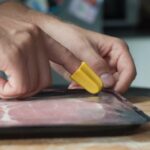 6)     Nimble – the Nimble is a must-have year-round. This one-finger safety cutting device is easy to use & brilliant for opening parcels, food packets & letters – and perfect for cutting a neat square of wrapping paper!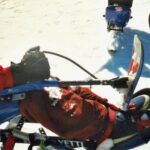 7)     Winter Sports Gripping Aid – if you're planning a ski trip this winter, or if you live somewhere really cold and need to grip things whilst outdoors, the Winter Sports aid could be perfect for you. Designed to be used over thick winter gloves, these gripping aids allow you to grip all kinds of objects, including ski poles.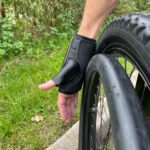 8)     Push Gloves – if you're in a wheelchair, control matters more than usual with paths being more slippery at this time of year. The wheelchair push gloves we stock are designed to be more comfortable than most, allow you to use your wrists for braking, and the highly textured rubber palm pad has been positioned to direct your energy where ever you need it most.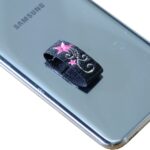 9)     Ungrip – not actually designed as a disability product, the Ungrip is great year-round. If Santa is bringing you a new phone, attach one of these finger loops to the back of your phone to prevent costly drops. [edit: the ungrip is not longer produced so we have replaced it with the Phone Loop]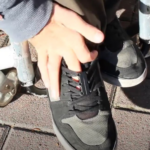 10)     Zubits – these go brilliantly with #1. After sliding your socks on with ease, simply slide your feet into your shoes and with these magnetic laces you can clip your shoes together with your gloves on! Zubits come in a variety of colours so they'll blend in no problem – great if you need to slip into smart shoes for a Christmas party!
Check out these products, and more disability and gripping aid 'lifehacks' on our website: www.activehands.com
Get a grip with Active Hands. Helping you live life your way.