For many of us, the summer months are arriving and this year, time outside seems even more vital than normal. Whether we're getting into gardening, meeting up with friends or just enjoying going for a walk and getting some fresh air, the warmer weather is certainly making us smile. This week our team have been discussing our favourite products for making the most of the summer. Take a look at our top 10 products below. Which ones will make your summer?
The Great Outdoors
Our first few items are ideal for those who enjoy the great outdoors. Whether you're walking your dog, heading out with friends or taking part in sports, the warmer weather makes all these activities much more appealing and they are certainly good for our physical and mental health. With the right tools behind you, all of these activities become much more achievable and enjoyable.
If you're heading out and about more this summer, you'll need to keep a good hold of drinks, cameras and plenty of other 'slippery' items. This roll of self-adhesive tape is based on the unique texture of a cat's tongue… grippy but not sticky. Simply cut to any size or shape and apply to any item you want extra grip on. From drinks bottles and mugs, to wheelchair footplates, cameras and tools. Waterproof and dishwasher safe.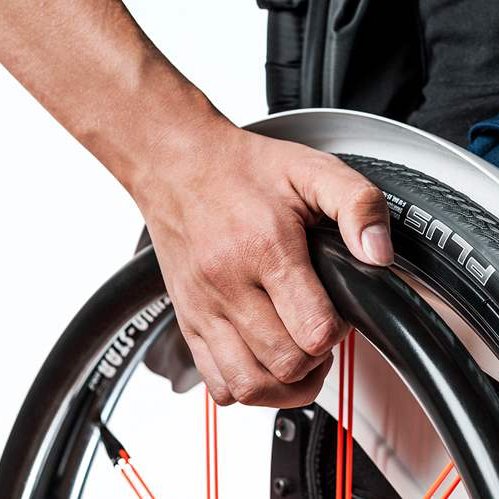 Warmer weather means taking long walks with friends or family becomes much more appealing! These brilliantly designed push rims give extra grip when pushing and breaking for those with reduced hand function. Three different designs means there is a push rim to precisely suit your level of ability and they are available in a range of sizes, wheel types and rim fixings.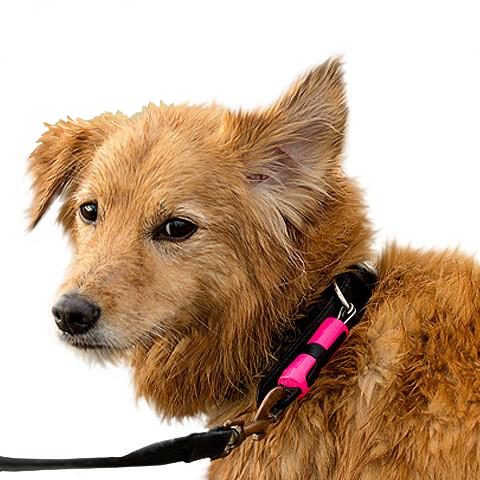 Our 'furry friends' are looking forward to summer too! Get out more easily with your dog with this magnetic connector for leads. No more buttons or trigger clips needed, this connector uses clips inside to lock into the collar unit, forming a strong mechanical connection.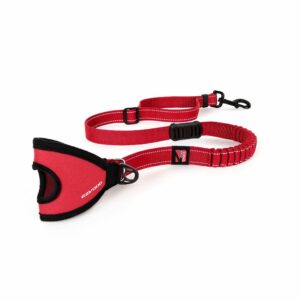 A great partner to the MagLoc Connector, this lead simply slips over your hand and sits around your thumb, giving you a secure hold on your dog, without having to grip a lead handle.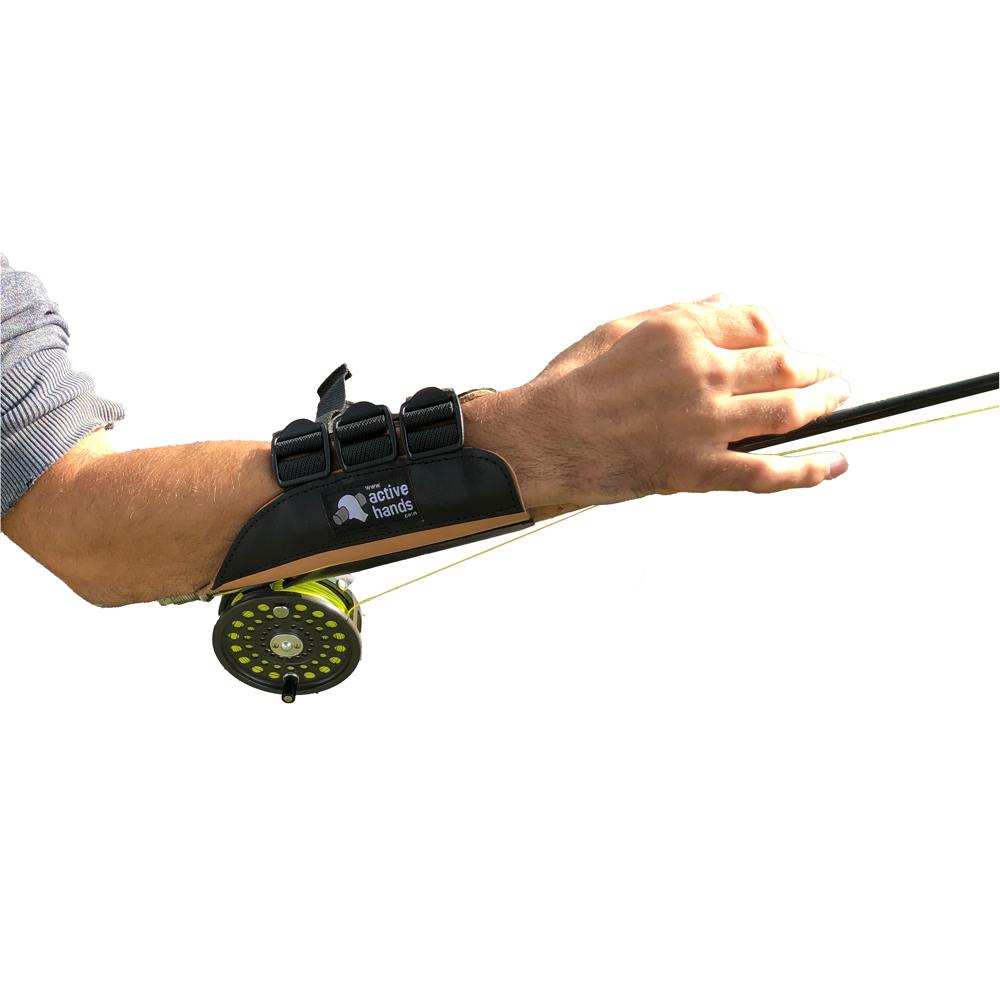 Summer opens up a whole new range of activities for many. What better way to spend a summers afternoon than a relaxing fishing trip? Whether you're picking up fishing for the first time or getting back to it after an injury, the Strong Arm 2 is a versatile, hands-free fishing rod holder that gives you total rod control, without the need for grip. The Strong Arm 2 adaptive tool enables a user with limited or no finger strength to hold a fishing rod in a good position and to cast off without the need to grip the rod at all.
Getting together with friends
Summer means it's BBQ season and socialising with friends is the perfect way to celebrate the sunshine. Our next few favourite items are clever products that ease the frustrations around eating, drinking and hosting friends and family, leaving you free to relax and enjoy the summer.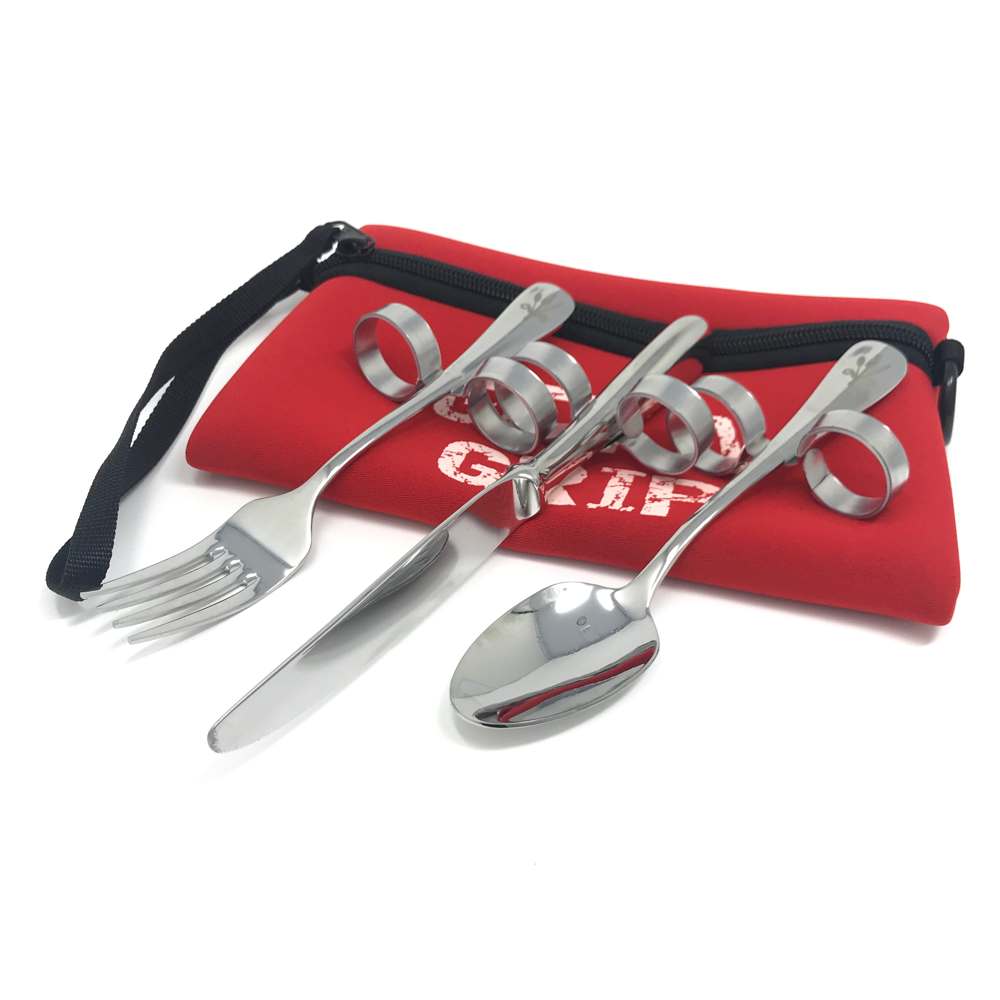 Dine with dignity with this cutlery set with adjustable loops. Fit to your thumb and finger and keep a firm grip without the need for finger strength. Available to purchase as individual items, or purchase a set of one knife, fork and spoon and get this free, easy-open storage pouch so you can take your cutlery round to friends' houses or out to restaurants.
Prepare salads and sides for your summer BBQs with these handy gadgets. Slide a finger into the loop and the peeler and zester sit in your palm, making it super easy to prep fruit and vegetables. The zester has a removable compartment to collect the zest, leaving your counters mess-free.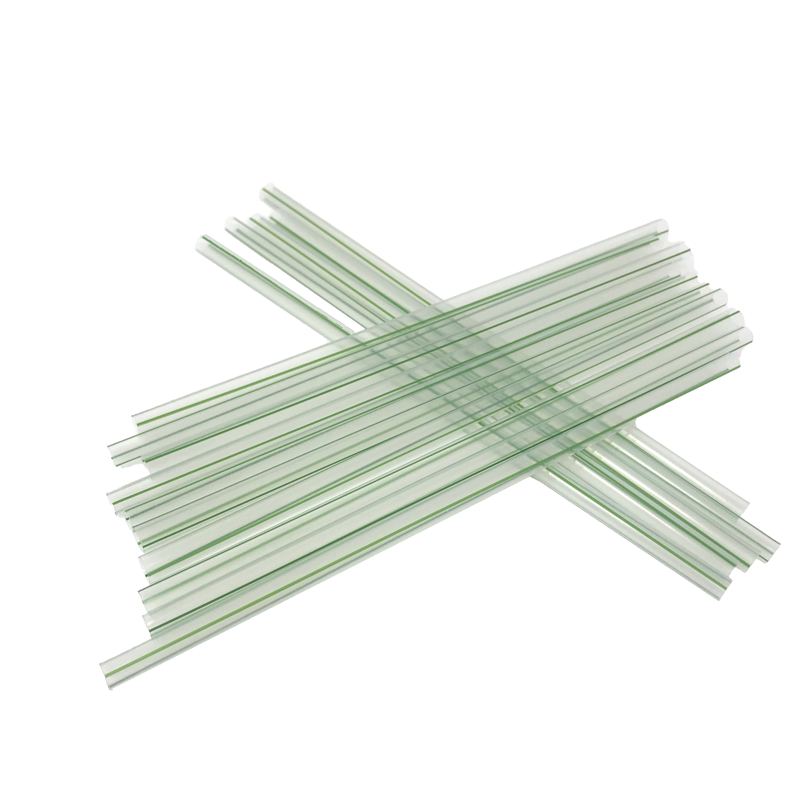 Many of us with disabilities prefer, or need, to use a straw with our drinks. With plastic, single-use straws banned in many countries due to their negative impact on the environment, we now stock compostable straws as an eco-friendly alternative.
A morning cuppa in the garden or an evening cocktail on the patio… the SpillNot has got you covered. Its clever design means however much you swing the SpillNot, the drink remains inside the cup. Perfect for transporting your drinks, whether walking or wheeling. Thank you physics!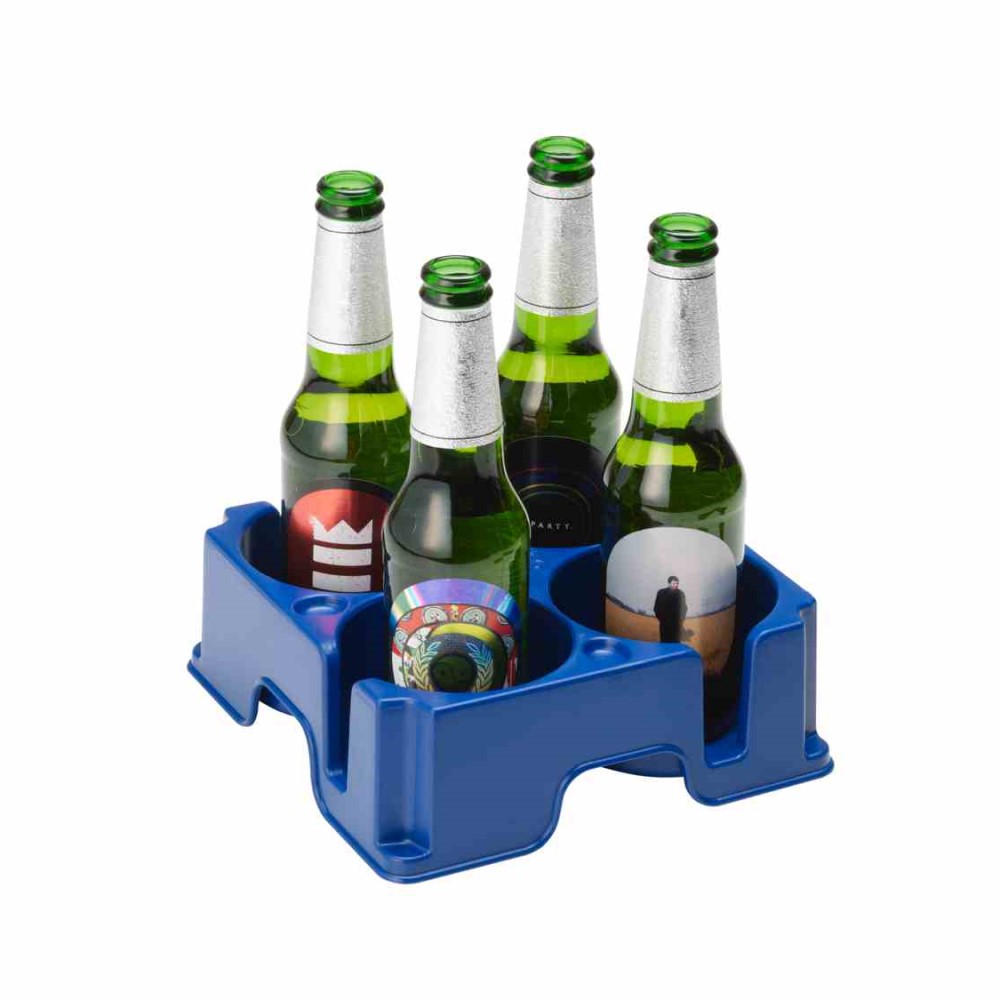 If you're hosting friends and family, it's handy to be able to carry several drinks at once. Ideal for wheelchair users, the Muggi holds mugs, cups and drinks bottles in place (no risk of mugs sliding around like on a flat tray) and catches any spills in tray below.
All of these items are available on our website, along with plenty of other fantastic solutions to the everyday frustrations of reduced hand function. Take a look at the many ways in which we can help you to get the most out of your summer.