The profile of these push rims have been specially designed to make pushing easier for those with reduced hand function. They are covered with a durable anti-slip coating giving you a better grip when pushing or braking.
There are several options to choose for these wheels. Here is some more information about the choices you need to make (if you are unsure about any of the options then please email us as, due to postage costs, we cannot pay return postage for these items if you make a mistake):
Push Rim Size
This is the diameter of the push rims that you require. This should match the size of the current rims that you have. We keep the 24″ push rims in stock and are no longer able to order other sizes.
Push Rim Profile
There are three different types of push rim with different profiles to suit your hand size/level of disability: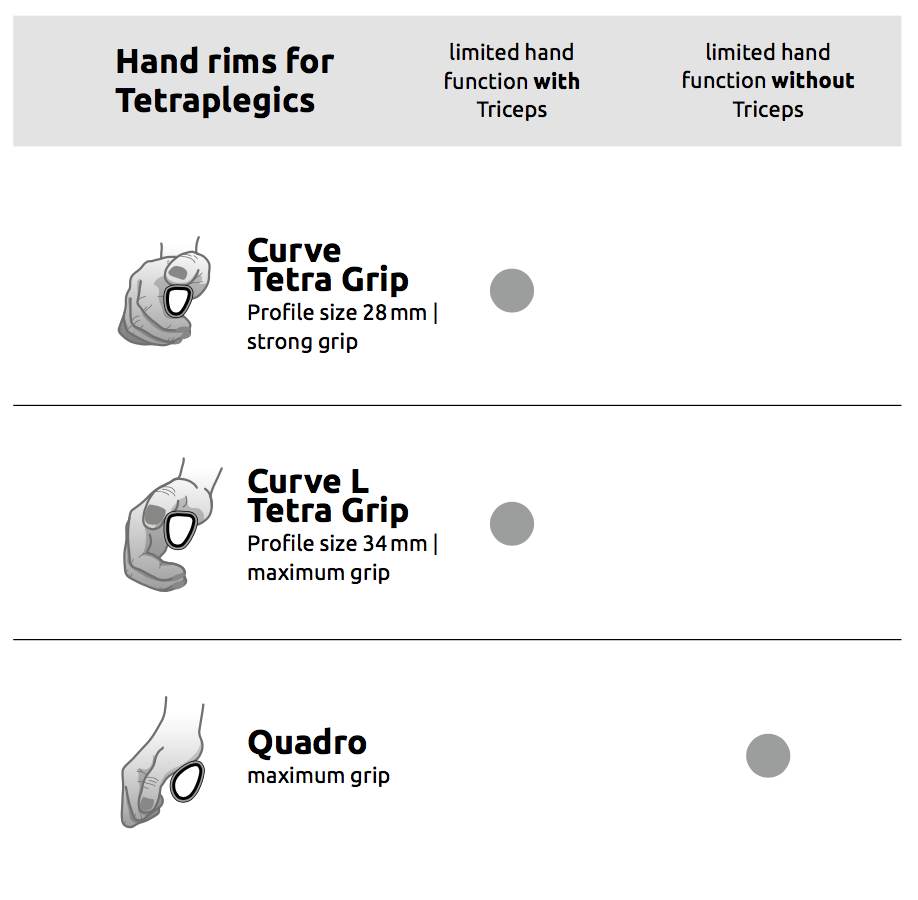 The manufacturer, Carbo Life says this about the Curve and Curve L tetra grips:
Being larger than conventional round profiles, this innovative profile provides tetraplegics with triceps function with a gripping surface optimised for exerting considerably more pressure on the pushrim. As a result, propelling the wheel-chair along a flat road and particularly uphill requires less physical effort while being much gentler on the joints and ensuring better and more secure wheel-chair handling. Along with the extremely durable anti-slip coating, the handrims make riding and steering your wheelchair much safer. When braking, the larger gripping surface helps to distribute the pressure much better and thus reduces generation of heat.
The profile of the Quadro has been designed for those with no tricep function. The angled pushing surface allows you to get maximum contact on the push rim with the heel of your hand. The manufacturer says this about the Quadro:
Designed with the biomechanics of tetra-plegics with no triceps function in mind, the profile of the Quadro provides a considerably larger gripping surface than a conventional handrim. Featuring an extremely robust anti-slip coating, it offers you unsurpassed grip for efficient propulsion as well as maximum control during braking and when correcting the direction of travel.
Your Wheel Design
Spinergy are a brand of wheelchair wheels with a special design that are popular with wheelchair users. We need to know if your wheels are Spinergy wheels or non-Spinergy wheels as there is a difference in the distance between the fixing points. It may have the brand name 'Spinergy' on the wheel rim.
The distance between fixing points on 24″ Spinergy wheels is 512mm, for non-Spinergy wheels this distance is 523mm.  If you are not sure which wheels you have then please measure the distance from opposite fixing points (see diagram below) and then select the relevant option.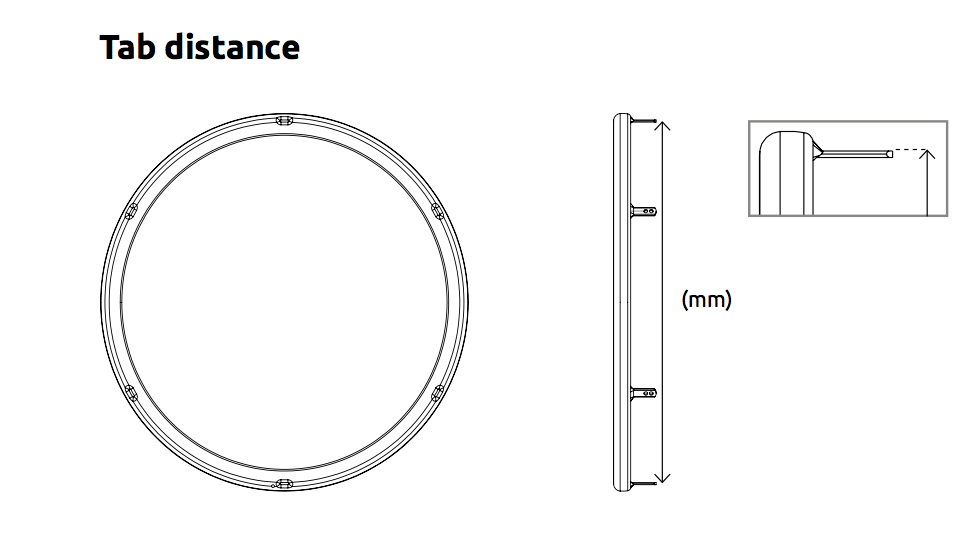 Push Rim Fixing
There are two common ways of attaching push rims to the wheel: Tab fixings and Riv nut fixings. Please see the diagram below to see which attachment method you have. Please note that we do not keep the Riv nut fixing push rims in stock and are not able to order more stock.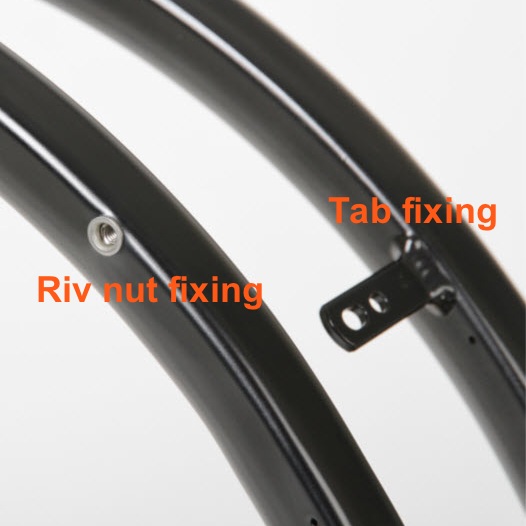 Why not try push rims with our MacWet Wheelchair Gloves