Oksana is the person behind Association Kondor – a website that aims to provide detailed information to assist disabled people in planning their travels. We spoke with her about her own disability, rehabilitation and how her new outlook has led her to create her website.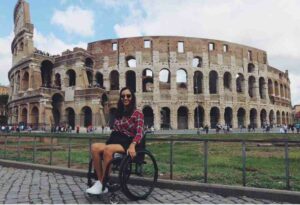 In 2013, after sustaining a rare kind of spinal cord injury resulting in tetraplegia, Oksana found herself facing a new world of disability; "My family and I found ourselves alone against the medical world; alone with our questioning and alone in the process of adapting to the constraints of everyday life." Passionate about dancing, she struggled to adjust when doctors could provide few answers about her disability or rehabilitation. 'I felt I could never be myself anymore if I had to stop my favourite hobby."
After two years, Oksana began to look around for a new sport. Having tried several adapted sports, she still could not find one that really motivated her; until a friend suggested she joined her for a Crossfit session. "It was a revelation for me because I had never found a sport before which stimulated all my muscles like this." After just a short period of training, she began to feel stronger and this translated into feeling better overall in her everyday life.
As a result of her disability, Oksana cannot close one hand. This began to limit her crossfit training and so she began to look around for something that could help. Whilst browsing instagram, she came across the account of AdapttoPerform; an athlete we have featured before who creates adapted workouts for people with disabilities.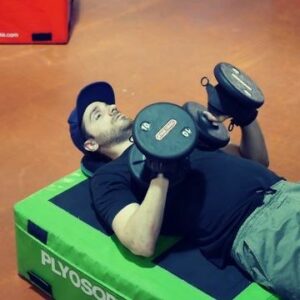 Here she saw Active Hands gripping aids in action and after a year of searching, hoped she had found the thing to help.
"When I put Active Hands on for the first time, I realised that I could do everything, like carrying a weight of ten kilos with what I used to call my 'useless hand'. And above all, I can do the same exercise with both my arms."
In addition to her sport, Oksana is passionate about travelling and meeting new people. As she began to feel more confident in her rehabilitation, her mind turned again to travelling and she began to plan a trip with her sister. However, she struggled to find reliable information about travel for wheelchair users and the accessibility of destinations. After this first trip, she decided to create something to make the life of people with disabilities easier when travelling.
"Taking action became our creed and we decided to create the Association Kondor. It's a website that gathers useful information to provide solutions to many of the troubles disabled people face when they travel. The association wishes to integrate disabled people fully into society, but allow them to have comfort and mobility in as many destinations as possible."
As her project grows, Oksana is keen to work alongside other organisations to organise projects such as sports weeks that will help disabled people to connect and motivate each other. She remains determined to encourage others through her website and instagram account (iwheelfly) and explains, "sometimes it takes time to find our way, to find our sport and to find our motivation but if in the end you find your own passion, you will do whatever you want. Even if at first it is difficult to imagine yourself in a wheelchair, now you have to be able to look at yourself in the mirror and see how strong and motivated you are. Your life doesn't stop: you just have to reinvent it."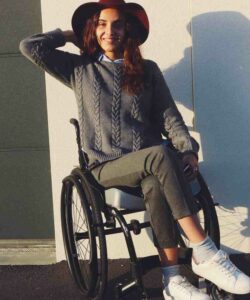 Jo Smith