An EIGHT-hour flight, plus waits and transfers either side sure sounds like a long way… but for Rob
and Clare, it sounds like their plans for the week!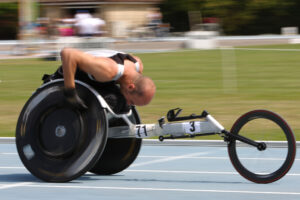 After months of tough training, our director Rob is due to compete in the Dubai marathon on Friday. He's won the race a whopping FOUR times in the past and, despite increased popularity meaning that there are a lot of higher category racers taking part, the Dubai marathon remains a firm favourite since it's fast, flat and a lovely break from the English winter!
We know that in the aftermath of Christmas, in the season of New Year's resolutions, you probably want to know how Rob trained for this marathon.  Well, it certainly wasn't easy. Rob finishes his track training (shorter distance) after the last of his summer races, which allows him to focus almost entirely on training for Dubai. Marathon training consists of lots more miles with extended efforts and interval training on the track, road and indoors on the rollers.  It's tough and often
cold training. When he's training in the gym, Rob swears by the Active Hands gym pack deluxe – EVERYTHING gets used.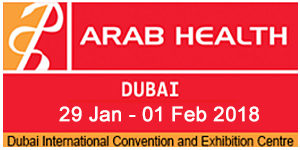 But this year, Rob isn't just going to Dubai to compete. There's even more excitement for Active Hands – our marketing manager Clare is flying out to meet Rob after his marathon, and on Monday 29 January 2018 they'll both head to Arab Health, the largest healthcare event in the Middle East.
Rob and Clare will be predominantly looking for new resellers, but they're also checking out Arab Health to see if it's somewhere Active Hands should exhibit in the future… exciting stuff!
Active Hands are delighted to be joining over 30 businesses from across the Midlands Engine as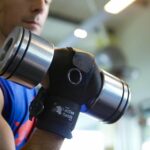 part of a trade delegation to Arab Health 2018. We'll be at the Midlands Engine Stand, Hall 7 (H7A51) – if you're around, come say hi!
It really is incredible to think that the gripping aids which Rob and his Mum designed to help him with day-to-day tasks have been so invaluable to so many people that here at Active Hands we can keep expanding our horizons.
Stay tuned for updates as Rob and Clare network and enjoy the Dubai sun! And let's wish Rob good luck for a quick finish!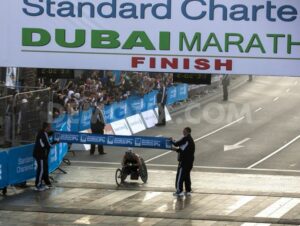 Jo Walters