Always on the lookout for new, well-designed and high-quality solutions for those with reduced hand function, we were especially excited when we came across our latest product.
Reaching and picking up items from the floor, or up high, can be really tricky when you have reduced hand function, and potentially reduced balance or core strength too. How many times have you dropped keys, or coins, or needed to grab an item from the fridge, or a high shelf? It can be a real challenge and we know many people look for a reacher tool to assist them. However, these can be heavy, weak and crucially involve a 'gripping' action to operate.
Our new reacher/grabber is uniquely designed by and for users with little or no hand function. Unlike other reachers on the market, this one requires no 'gripping' action and is operated simply by flexing the wrist.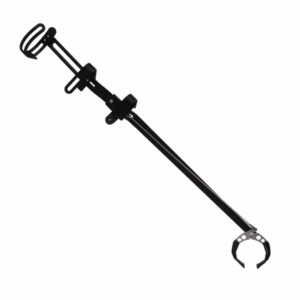 Precise enough to pick up small items such as a coin, pen, set of keys or allen key, yet strong enough to handle larger objects such as reaching your coat from a hook or lifting milk cartons from the fridge – this reacher will lift items up to 3kg (6.6lbs) in weight.
The reacher is fully adjustable to fit the width of your forearm, wrist and palm, enabling you to comfortably pick up items dropped on the floor, or placed out of reach, with no need to grip at all. It comes ready for use as either a right or left handed version (although it is possible to change the reacher from one to the other if desired).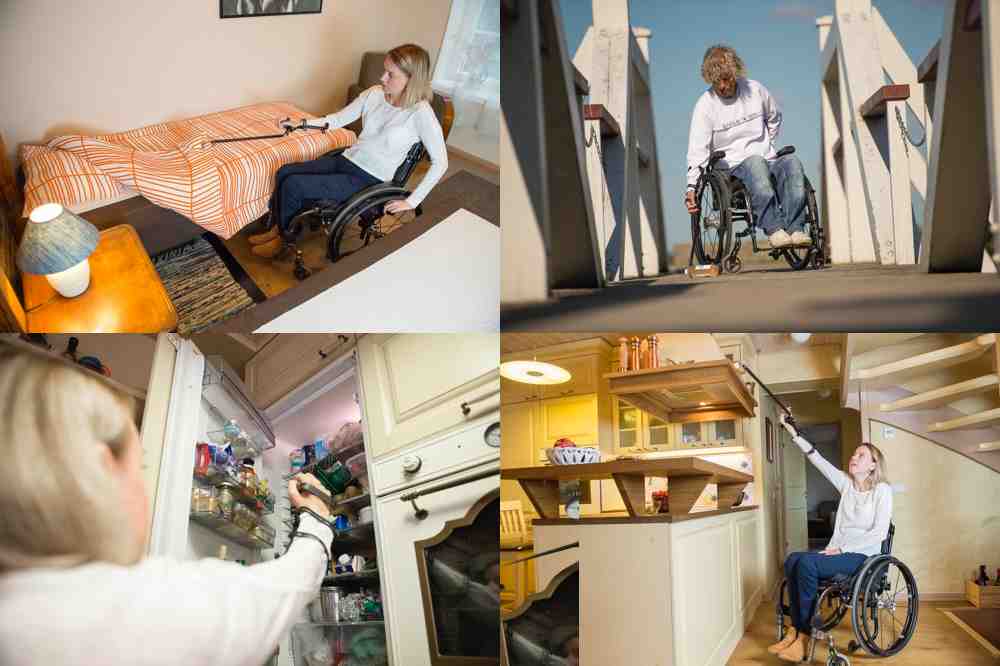 Gareth tested out our new reacher when he was last in the office (in fact, he loved it so much, he even brought it along to our staff Christmas meal!). Check out his video below for a great demonstration of its capabilities.
The reacher is brand new to market and we are very excited to be one of the first companies worldwide to offer it for sale. This is by far the best solution we have ever seen for this frustrating problem and is available on our website – www.activehands.com – alongside a wide range of solutions for overcoming reduced hand function.
Jo Smith