Although some parts of the UK are stuck doing the lockdown hokey cokey, the vast majority of us are now officially out and trying our best to resume our lives under the new social distancing guidelines. It will be impossible to forget however, the months we all spent under virtual house arrest, with the overall experience affecting each of us very differently depending on our individual circumstances.
This is no truer than in the Active Hands offices, and after chatting to numerous staff members about lockdown, it is clear that we each had a very unique experience during these months, as well as having very mixed feelings about coming out of it. We therefore thought it might be a fun and dare I say therapeutic challenge to talk a bit about how each of us coped mentally and physically during quarantine; looking at how we found it at the start compared to the end, what adjustments we needed to make, and what coping mechanisms we devised to stop us spiralling into madness!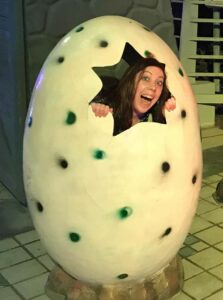 Rob Smith – Founder & Director
With a high level spinal cord injury that, amongst other things, affects the lungs, Rob decided that it was wise to shield for the sake of his own health as well as that of his family. Although fairly used to working from home, he admits finding lockdown really tough to begin with, as with no schools or baby groups open, he was forced to balance running the company with looking after his two children 24/7. On top of this, Rob was unable to access a running track for his wheelchair racing, with training having to take place over Zoom whilst on indoor rollers. With all competitions being cancelled both at home and abroad, he is sorely missing road races and social interactions in general.
Seeing lockdown and Covid-19 dominating the news and social media made the whole thing feel extremely daunting at the start. Rob found that his best way of coping was to not think too much about the long-term effects and potential consequences of it all, but rather to focus on getting through a few days at a time.
"I accepted that this was how life was going to be for a while and made the necessary adjustments in order to maintain physical and mental wellbeing."
Coming out of quarantine, that initial daunting feeling still lingering, Rob accepts that the world has to carry on, although he can't help but feel that the loosening of lockdown is more for economic reasons than health ones, and that elements of quarantine may well be with us for a long time to come.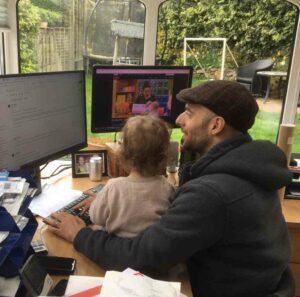 "[Coming out of lockdown] does need to happen, but I am certainly not doing all the things I am officially allowed to do now and am instead deciding which are worth doing compared to their relative risks."
Melanie Smith – Director
Melanie's initial reaction to lockdown was quite the opposite from her brother Rob's, finding the slower pace of life really nice and relaxing. As a single mum, it was a refreshing change not to have to rush around ferrying her two young boys to and from school and their various clubs; plus a lovely spell of weather at the start allowed the three of them to enjoy some quality time in the garden together.
The most daunting adjustment Melanie had to make during this time was home-schooling, as she had to quickly learn how to teach both her boys using the online learning resources provided by the school; leaving her with a much greater respect for the patience of teachers! She also found being furloughed took a lot of getting used to, admitting that she found it strange to be out of the work loop, and couldn't wait to get back to it once the schools reopened.
To keep herself occupied and help her get through lockdown, Melanie put her creativity to the test, attempting a number of new craft activities as well as cooking recipes. She would also play hours worth of board games with her children, a solid part of the home-schooling curriculum! As a family, they would try to spend at least a little bit of time every day doing their own thing, in different rooms in the house, so as to have some space and not feel too claustrophobic. Being the sole adult in the house, she did find it hard to have no direct contact with her friends who she would normally spend time with on a regular basis, and instead would find other ways of keeping in touch:
"I tried to make sure I spoke to another adult every few days on the phone or on the doorstep at a social distance to try and keep me sane!"
By the end of lockdown, Melanie's perspective had shifted and she was finding it really tough. The initial novelty and enjoyment she had experienced wore off relatively quickly and, although she was grateful to finally have the time to catch up on various home and garden jobs, once they were completed the repetitive nature of each day soon took its toll. Never imagining it would go on for as long as it did and continuing to struggle with the lack of proper social contact with friends and family, she found it quite a strain. It was therefore a huge relief when the support bubble was introduced and she was able to visit her bubble family, get a change of scenery and have some extra people to hug!
As restrictions have further been lifted however, Mel has experienced a real mix of emotions. On the one hand, she has loved being able to get out and do a few more 'normal' activities; such as going for meals, playing crazy golf, hanging out at the park, and even getting back to work! But on the other hand, she is somewhat apprehensive and unsure which things can be undertaken safely, with life seemingly becoming one big risk assessment.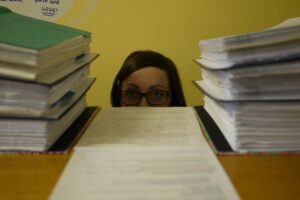 "It all feels a bit overwhelming and complicated trying to work out how to do things safely and where to draw the line."
Clare Reynolds – Marketing Manager
Suffering from a whole host of lung problems her entire life, from asthma to bronchiectasis, lung cavities to an aspergilloma that eventually led to her having the top right lobe of her lung removed, Clare was understandably extremely worried about the possibility of catching covid-19. Her GP had warned her to do everything she could to avoid catching it, as her history of lung issues would make it very risky. Being placed on the clinically extremely vulnerable list and entering lockdown a week before everyone else, she initially found it a very lonely experience and was also worried about the possibility of her husband or one of her three children bringing the virus home with them. It was therefore a huge relief when the rest of her family entered lockdown with her, although Clare admits that it was a major change for all of them, as they were used to being out of the house most of the time; getting involved in the likes of sporting activities, church activities and children's groups.
"Suddenly, I was stuck with just the company of my husband and 3 kids, two of whom were teenagers and at a stage where they needed to be away from us!"
In an effort to counteract the feelings of claustrophobia, Clare tried her hand at a whole host of new recipes, baking a variety of rolls, breads, pastries and pies. On top of this, she also increased the amount of exercise she was doing (possibly in an effort to counteract the baking!), switching from ice skating and exercise classes to Wii Fit and exercise biking. She has also enjoyed having more time to spend with her husband.
Being a self-confessed extrovert who feels energised when spending time with friends, Clare missed seeing people terribly during lockdown. Saturdays were particularly hard, as whereas she was desperate to be more active and sociable, the rest of the family were happy to relax in front of the TV. Clare combated this by using the Zoom app to stay in contact with family and friends, as well as using her work for Active Hands to anchor her and provide structure to her days. She eventually relaxed into things, finding new ways of not only entertaining herself, but her children too, and by the end the family were almost as busy as they had been pre-lockdown!
The first face to face interaction Clare had with anyone outside her own home came in July, when she went to a BBQ in her parents' garden. She was really excited to go and knew her parents would do everything they could to make things as clean and safe as possible, but at the same time concerns still lingered. The concerns regarding life after lockdown continued to grow, and by the time her shielding came to an end on August 1st, the mere thought of going to a public place like a park or supermarket filled her with anxiety, and the constant process of risk assessment was exhausting. That being said, she is pushing herself to do a few more things at a pace she is comfortable with.
The main fear Clare has had about lockdown being lifted is her children returning to school. Throughout quarantine, her home had felt like a safe place to be, but now with her children once again mixing with hundreds of other children and families, the possibility of bringing the virus back home with them has hugely increased. She is not only worried about her own health but that of her daughter who was also placed on the vulnerable shielding list, and the news of cases beginning to rise again is doing nothing to alleviate these fears.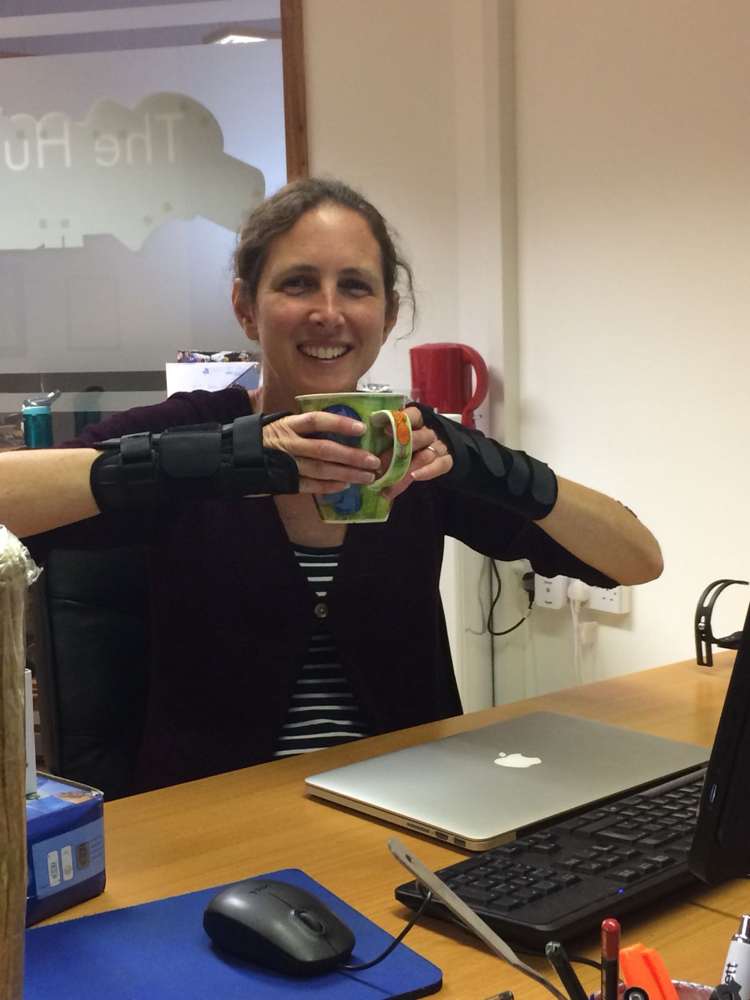 "Throughout the whole process it has felt like those on the shielding list are the forgotten. And to suddenly end shielding at a time when cases are climbing with little advice seems like a ridiculous decision. I know we have to restart the economy but all support has suddenly been removed."
Jo Walters – Marketing & Dispatch Officer
Jo was on holiday with her partner in France when French lockdown came into effect, so had a rushed and panicked journey home, involving flights being altered multiple times. Then less than a week later they had to move out of Jo's parents' house just before UK lockdown began, due to the potential covid-19 symptoms her younger brother was bringing back from university, so she understandably felt massively overwhelmed by the whole thing. Initially moving in with her partner's grandmother temporarily, Jo ended up staying there throughout lockdown to help look after her, as she couldn't be left alone for months on end.
"We're still here now to reduce how many people we're having close contact with, but not hugging my parents since March has been the worst part."
Used to spending a lot of time at the gym, taking part in multiple classes with her friend, Jo took up online fitness classes during lockdown and was able to do exactly the same classes as before lockdown, whilst FaceTiming her friend! Similarly to Clare, she has also dived into baking and tried out a few new recipes. Zoom chats with friends and family helped alleviate the sadness Jo felt at not being able to interact or have physical contact with people, and eventually being able to have socially-distanced garden meet-ups made a massive difference to her mood.
Jo admits that, after initially feeling completely overwhelmed by lockdown, she steadily adapted to it, things began to feel less weird and her stress levels started to drop. As restrictions loosened up, she was able to find new things to embrace, and Friday wine night in the garden with her parents swiftly became one of her new favourite past-times!
Much like both Rob and Clare, Jo has been feeling pretty nervous about coming out of lockdown and resuming her normal life. On the one hand, she loves being able to get out and about again, enter her parents' house etc, but as she is still living with her partner's elderly grandmother, she has to be pretty careful about where she goes, who she mixes with and what she is doing. In the meantime, she is keeping her fingers crossed for a medical breakthrough as soon as possible.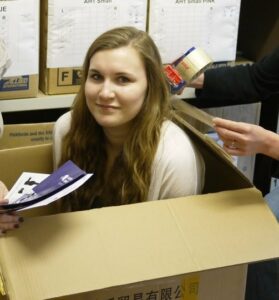 "For me it's all eyes on Oxford University and the vaccine that they say is promising."
Johanna Smith – Marketing Assistant
Wife to Rob, Johanna found it similarly challenging at the start, with the closure of both baby groups and schools meaning she had to entertain her toddler and home-school her 7 year old whilst simultaneously trying to work and fit the rest of her life in! Naturally this all felt very daunting and relentless to begin with, and Johanna craved the return of the routine and social aspects of "normal life". Despite all this, they were still able to enjoy some family time together:
"My little one has been thrilled to have her big brother home full time and we've managed some lovely family times in amongst it all."
The main thing that helped Johanna keep track of the days and get through lockdown was routine. Home-school was by far the biggest adjustment that had to be made, but once a daily timetable was laid out, things gradually found a rhythm. Similarly to Rob, she found it best not to panic about the future, lest it become overwhelming, but instead would focus on each day or week at a time which helped make lockdown feel more manageable.
"Keeping some structure, and trying to differentiate the weekdays from the weekends in some small ways has helped me."
By the end of lockdown, Johanna's initial anxiety had dissipated and she had become fairly used to this new lifestyle, admitting that it no longer felt strange to be living in this way. That being said, there were of course still elements of pre-covid life that she missed; seeing friends and family, and going on family outings, to name a couple.
Now many elements of lockdown have been lifted and these options are once again available however, Johanna is finding it tricky to assess which freedoms are safe to take part in and which are best to be avoided. She is also concerned about how things will go over winter and whether a rise in cases will see another full lockdown implemented, but for now she is learning to relax and enjoy little bits of life outside the immediate family bubble.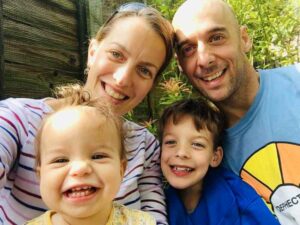 "It's certainly made me extremely grateful for the small things, like trips to the park or seeing grandparents."
Gareth Herridge – Marketing Assistant
As for myself, if you're interested in my extended thoughts on how I felt going into lockdown alone, how I made it through with my sanity intact, my trepidations about the future and covid-19 in general, then take a look at my last two Diary Of A Gimpy Kidblog entries:
and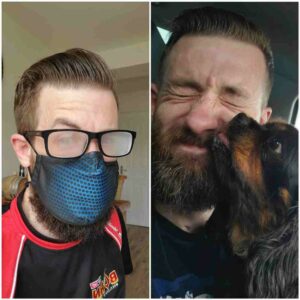 So there we have it, a brief glimpse at how a few of the Active Hands crew have been handling life in and after lockdown. Hopefully everyone reading this will have come through it largely unscathed and is continuing to stay safe. Whatever your circumstances may be however, try to stay positive and remember; although 2020 has been somewhat of an annus horribilis, there are only a few months left, and with 2021 just around the corner, that has to be an improvement surely?!