It's a strange time, isn't it? From seemingly nowhere, we're all learning a new vocabulary… coronavirus, social distancing, self-isolation. It's a little unnerving. But community is often best when a crisis hits and all over the world we are seeing inspiring, heart-warming stories of kindness – big and small. Our routines and habits may have to change for a while. We will have to stay home, find new ways to keep active and explore some new interests. But perhaps this is an opportunity to discover a new, life-long passion.
If you are facing a period of self-isolation, struggling to keep to your regular exercise routines, or are wondering how to fill your time while at home, rest assured that Active Hands are working as hard as ever to help. We've put together our top 5 activities to help you keep fit and discover some new hobbies during the weeks ahead, and we have just the tools to help! Simply click on the images to head to our shop.
1) Get cooking with our Kitchen Pack –
Like our Gym Pack but more… 'kitchen-y'! All of our most popular kitchen gadgets in one handy pack, and at a massive 25% discount compared to purchasing separately. Standard and Deluxe packs available.
Now is a wonderful time to enjoy browsing those recipe books you've never quite had time to use before. Stocking your freezer with healthy, home-cooked meals is undoubtedly a sensible approach and if you've got kids at home, why not try baking together? Our kitchen pack makes opening food packaging, chopping and peeling vegetables and creating delicious meals super simple.
Check out our full range of kitchen items here.
2) Tackle those DIY jobs with our General Purpose gripping aid –
We've all got that list haven't we? The one where jobs wait and wait to be ticked off. Pictures to hang? Shelves to put up? Those home improvement jobs that we just never get round to. Now is their time! Our General Purpose gripping aid is not only ideal for gripping exercise equipment: it's perfect for holding a hammer, a saw… the list is endless. So let's get ticking some jobs off our lists!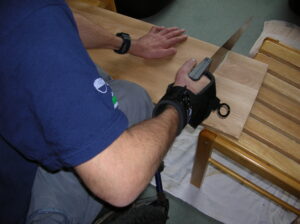 3) Get out into the garden with our gardening tools
Our range of high-quality, stainless steel garden tools have angled handles which keep your hand and wrist in a more natural position, easing strain and making it exceptionally comfortable to use. The cultivator and trowel are also available with an arm cuff for additional support. If you need extra support to grip, our General Purpose gripping aid is ideal to use with these tools. Trowels are currently in stock and we are waiting on a delivery of cultivators and arm cuffs… keep your eye on the website.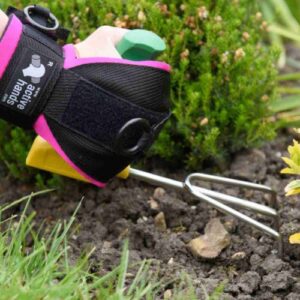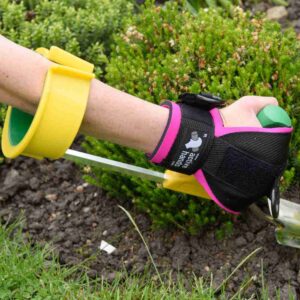 The 'great outdoors' is going to be key to our well-being over the coming weeks, so why not get into your garden, plant something beautiful, dig out some weeds… it can be great exercise too! And then you can head back indoors for some guilt-free Netflix time!
4) Get crafty with our range of gadgets to help
There are some really sweet examples filling up our Facebook feed of children making window displays to cheer up those walking past or people making and writing cards to send to those in self-isolation. Craft activities are a wonderful way to spend some time 'mindfully': to relax and focus on something calming. We have a range of simple but effective tools that can help you get creative.
Our 'Nimble' is perfect for cutting paper without any risk of cutting yourself, thanks to its cleverly designed safe blade.
Our table-top scissors make cutting with reduced finger function a breeze. Simply push down on the large 't'-shaped handle and the spring action will open them again once the handle is released.
The Small Item Aid is one of our newest gripping aids. It is incredibly versatile and will soon become your go-to gripping aid around the house. One of its many uses is in writing, drawing and painting. Get yourself a couple of extra palm pads, pre-load your pens, pencils or paint brushes and release your inner-Van Gogh!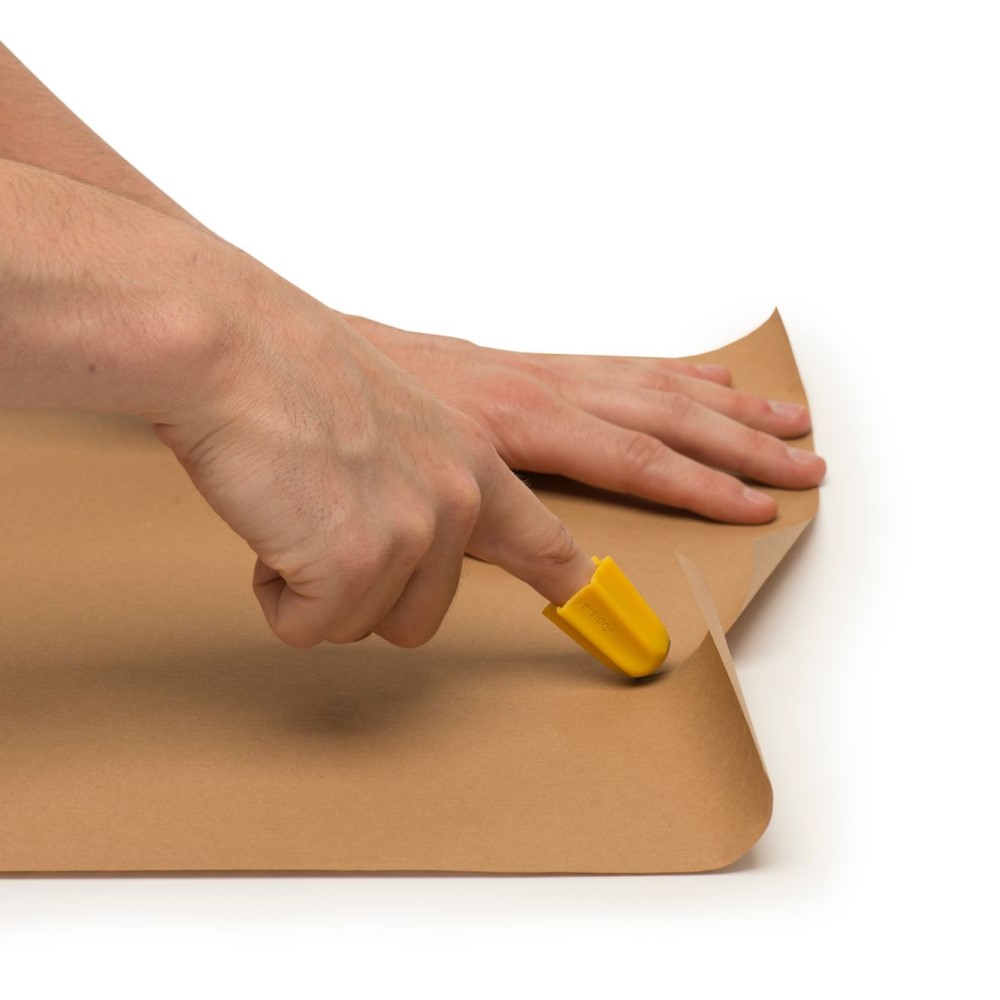 5) Find independence in your personal care with our Small Item Gripping Aid
Once you've finished getting creative with your Small Item Gripping Aid, it is also perfect for helping with your personal care routines. If your carer is finding it difficult to get to work in the current climate, or you are wanting to gain some more autonomy over your morning routines, this gripping aid is the one for you. Perfect for gripping a toothbrush, razor, hairbrush, make-up items… the list goes on. With its clever design, items can be placed at any angle into your palm so you can get a grip on any small-diameter item and use them in a natural and comfortable position.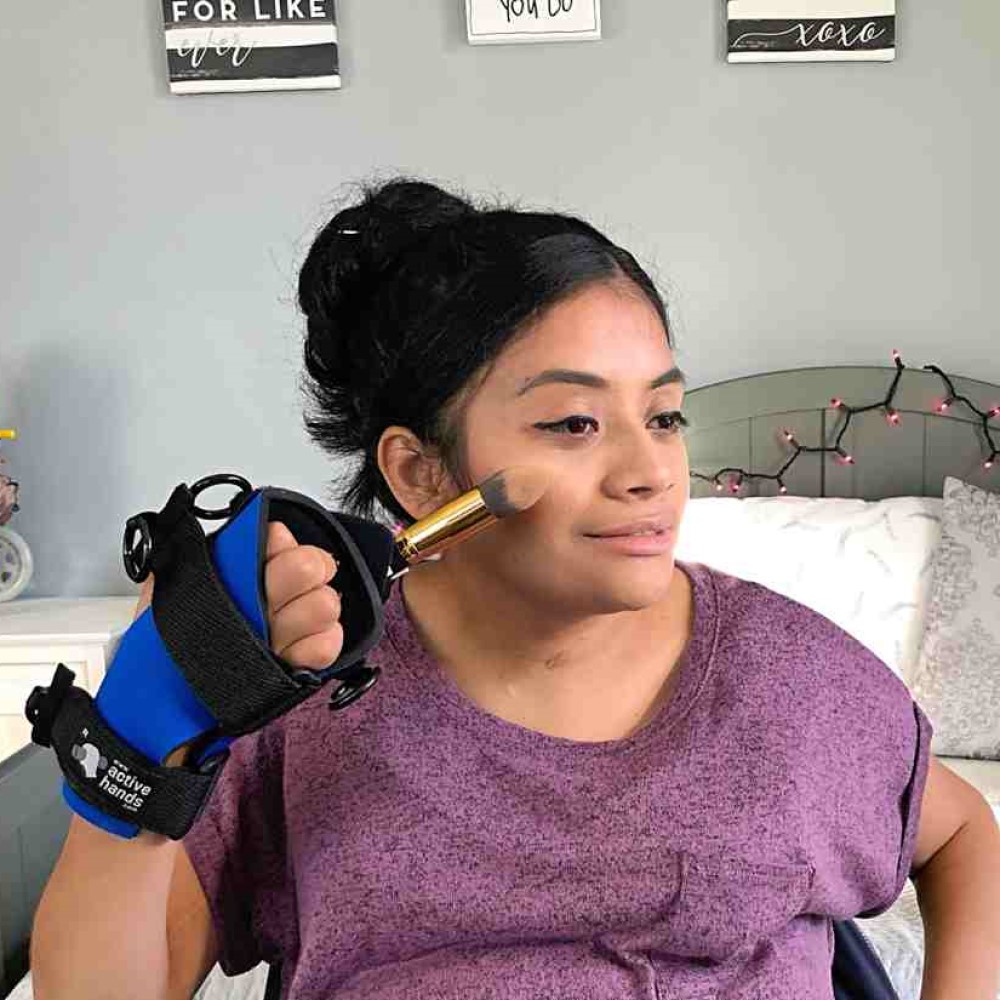 Hopefully you've found some inspiration in our list of activities and tools. It's certainly going to be an interesting and challenging time ahead, but we must look for the positives. Social media has swings and roundabouts but it's a wonderful way for us all to feel a little less isolated. If you get creative with your time at home, why not share it on our social media pages and see if you can encourage others too? Later in the month we'll be sharing some ideas about how you can exercise at home, so keep an eye out on Facebook or check our website at www.activehands.com.
And while we're all at home, wondering how to help, please spare a thought for us small businesses. We're working as hard as we can to keep providing the excellent service you are used to. But times are hard for everyone and we are all uncertain about the coming months. If you are online shopping, consider where you are spending your money if you can. Supporting small businesses like ours, means the world to the people behind it. We love our Active Hands community and wish you all well.
Jo Smith