Here at Active Hands we like to do our bit for the environment. We've recently upgraded some of our computers and old tech and donated the old ones to the Turing Trust. But that's not all we do for our environment…
You may have notice if you've ordered from us before that we often send parcels out in reused boxes. Sometimes these are from a delivery we've received into the office – and sometimes they're parcels we've had delivered to our homes. We're always bringing in any old boxes and packaging for our dispatch team to re-use!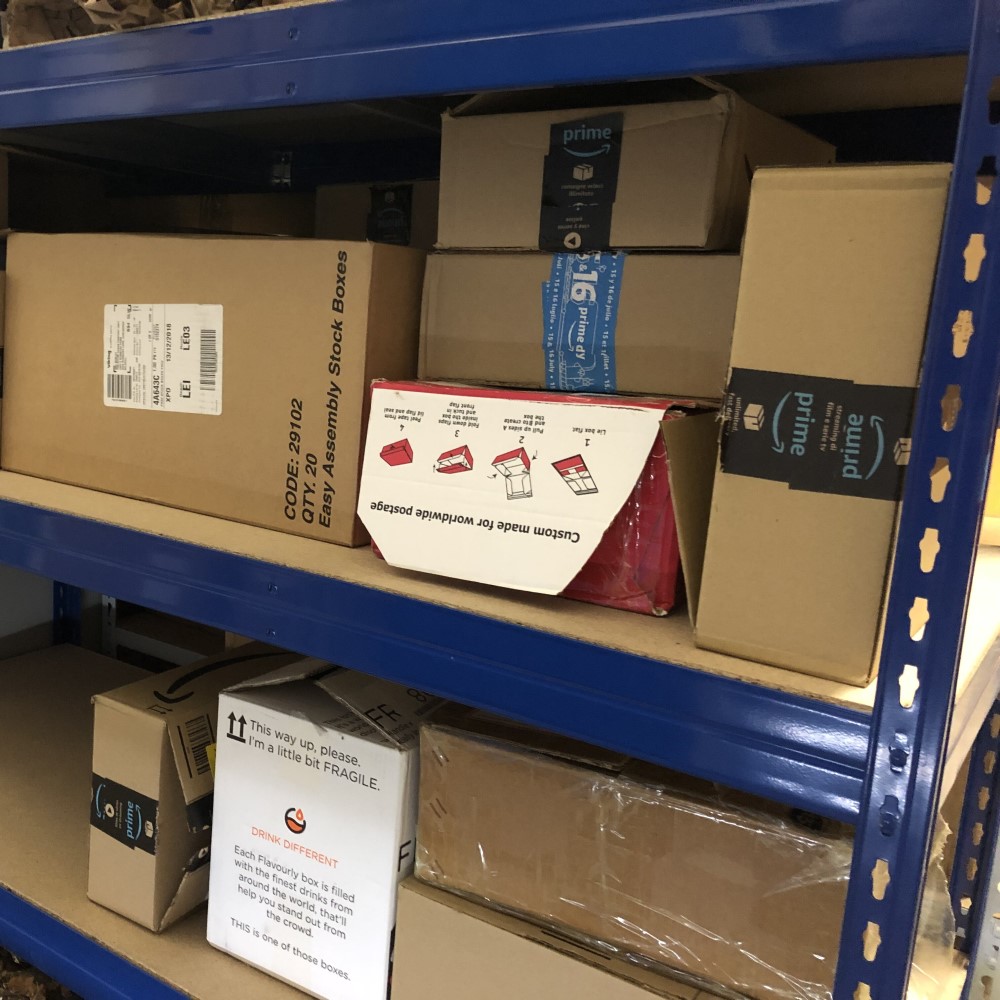 Donating old tech to the Turing Trust
We've recently updated some of our computers, and had no idea what to do with the old ones. They sat on the shelves in Rob and Clare's design workshop for a while, taking up valuable space. Then, we looked into donating the old tech, and came across the Turing Trust.
The Turing Trust was set up by Alan Turing's family in 2009. It is proud to commemorate Alan Turing's remarkable contribution to the early years of computing. The Trust operates a computer re-use program. Based in Edinburgh, the Turing Trust provide valuable training & volunteering opportunities. All whilst reducing waste and contributing to an environmentally friendly society. The Trust offers quality IT resources and training to schools in sub-Saharan Africa.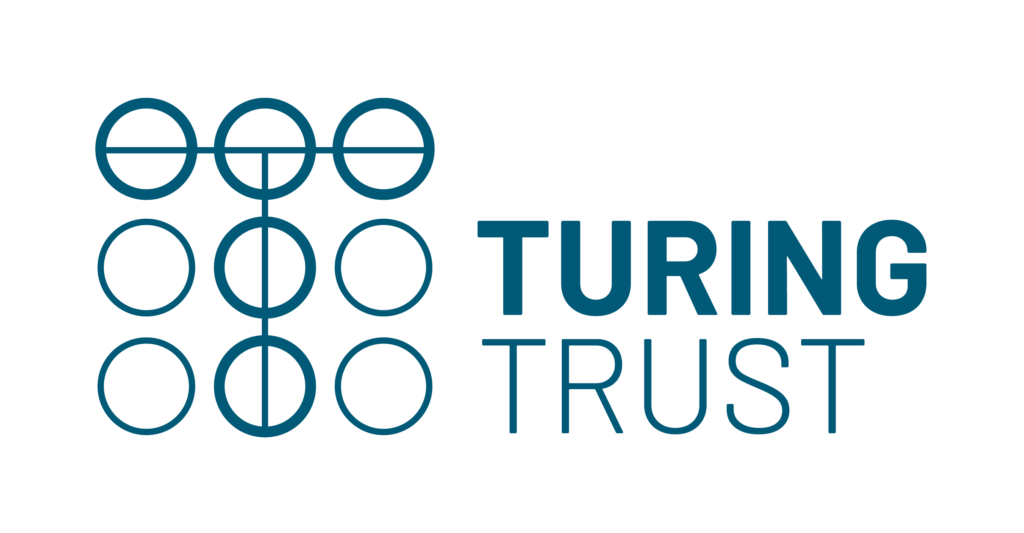 The COVID-19 pandemic highlighted the importance of the digital divide that exists in the UK. Lockdowns and home-schooling have brought a new sense of urgency to ensuring that every student gets the opportunity for a digitally-enabled education. With the support of generous donations the Turing Trust are supporting access to IT equipment needed to succeed.
So the Turing Trust seemed the perfect charity to donate our old tech to. We got to work packaging up the computers which was one almighty task! 3 heavy boxes filled with screens, wires and keyboards, lots of parcel tape and one tired dispatch team got the job done! It was all worth it though, as we knew our tech was going to new appreciative homes!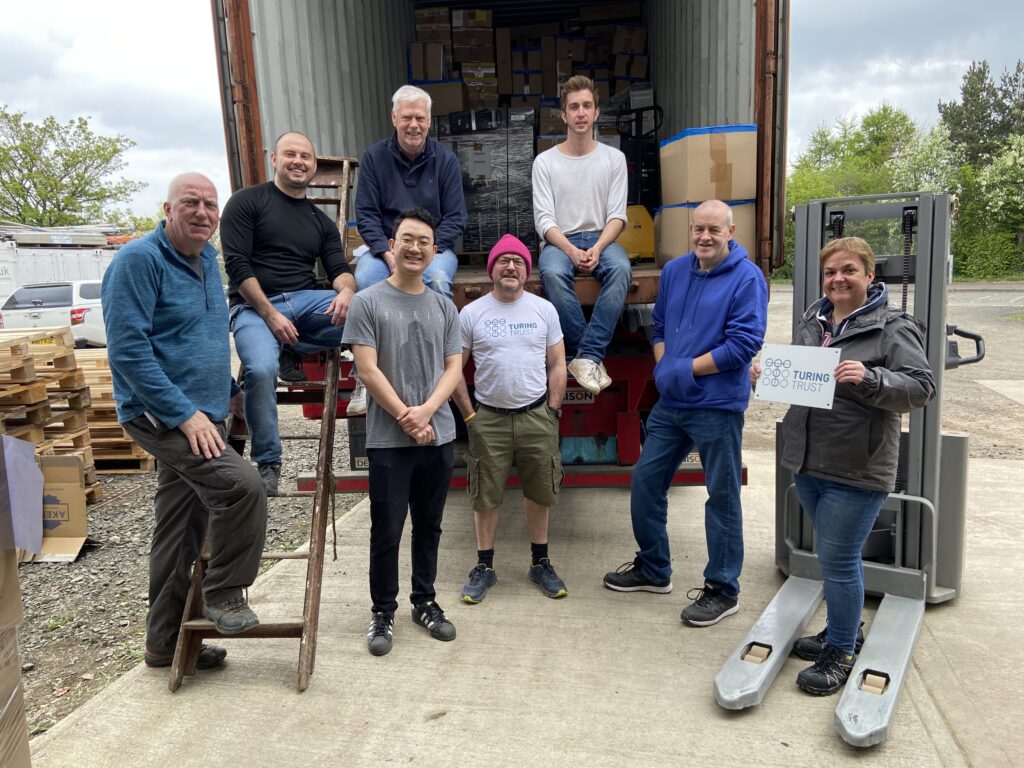 You can check out the Turing Trust's work on their website.
Getting into the office
During lockdown we learnt to work from home and the whole world was just a zoom call away. The world has now opened back up, as has our office! Our team enjoy flexible working, but sometimes we all need to be in the office. In a bid to reduce our carbon emissions and the number of cars in the car park we do a lot of lift sharing. Rob and Jo S live in the same house and Clare is just down the road, so on office days they catch a ride together. But Cathy has trumped us all… and regularly enjoys the 3 mile walk to and from the office (even when it's raining)!
Check out or full environmental policy here
– Millie Wyles