Here at Active Hands we're passionate about what we do, and we're passionate about doing our bit to take care of this planet. With the race to save our planet gaining traction we thought it was time to step it up, share what we're doing, and ask if there's any more you think we could do!
Packaging
If you've ever ordered a product from us there's a few things you might have noticed. For example… your parcel arrives in a polymailer or a box, but did you know we only use degradable polymailers? This means that they can break down in anaerobic environments like landfills – which is unfortunately where most of them will end up! If your parcel showed up in a box it probably had a previous life because whenever we get deliveries we save the boxes in our stock room to reuse when we get an order *just* the right size… we even bring in any boxes from home! And what about that bubble wrap and packing paper, you ask? Almost all of the packaging we use was sent to us in parcels first… and now it's for you to reuse if you can, how about to pad a Christmas or Birthday gift you're sending through the post?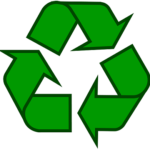 Recycling
A 2013 survey in the UK found that 80% of businesses did not recycle… we expect that number has gone down by now, but regardless, we refuse to be one of them! Paper, Card, Cardboard and that pesky plastic… it's not heading to landfill on our watch!
Quality
One simple, but effective, way of cutting down on unnecessary waste is by buying quality products. This means that you don't end up throwing away and replacing things too often. Here at Active Hands we believe in good quality products, made to last several years even with heavy use.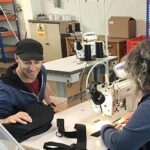 Suppliers
Our Active Hands gripping aids are all made by a manufacturing company in Cornwall (UK) or by our trusty outworkers near Reading (also UK). Having reasonably local suppliers cuts our carbon footprint… and it's made even better by the fact that the gripping aids made in Reading hitch a ride with Rob and Mel's Dad when he comes up to visit!
Encouraging Eco-Friendly Living: Straws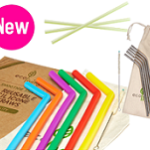 The petitions against plastic straws certainly caught our eye. In principle it's great – fewer plastic straws = less plastic waste. But, for many with disabilities straws are an essential part of everyday life. That's why we chose to branch ever-so-slightly out of our hand disability specialism and start stocking some alternatives to single-use plastic straws. Choose from this 5-pack of stainless steel reusable straws, this 6-pack of brightly coloured silicone straws or this pack of 300 single-use compostable straws!
So, there's your run-down of our #EcoInitiatives … if you can think of more that we could do, let us know!
Jo Walters