Following on from the recent article which saw us dive into the world of handbiking, we now explore a few of the options available to wheelchair users that offer access to not just bumpy roads and cobbled streets, but on mountain bike trails, rivers, mountains and more.
It's time to take things off-road!
If you've ever struggled to push your wheelchair over uneven streets, along rugged trails and across grassy fields at music festivals; or if you've ever wished you could access beaches, go on nature rambles and push through snow without getting frostbite in your fingers, then a Mountain Trike could be the answer. With various different types available, from electric assist to standard manual, and the option to hire as well as buy, this all-terrain chair is designed to be used on virtually any surface, giving the user complete freedom to explore whilst also keeping the arms active.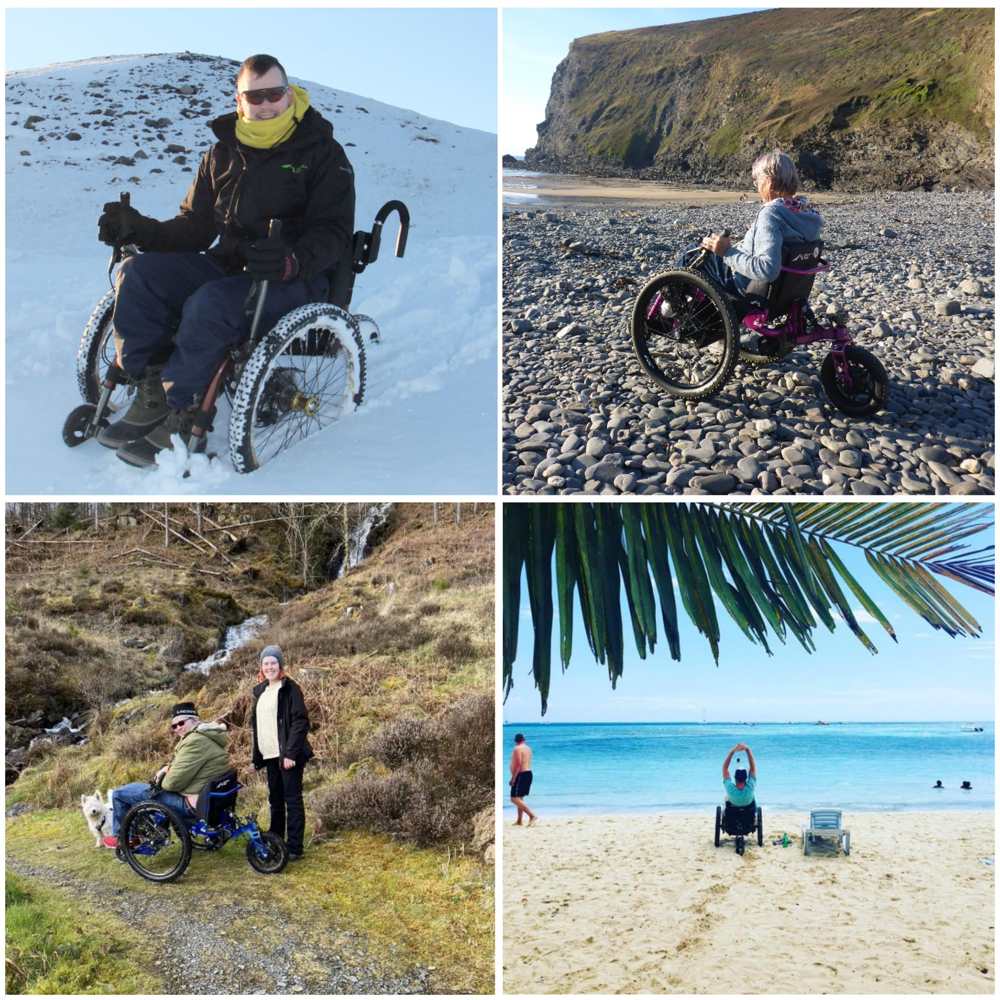 With the frame resembling a manual wheelchair that has been kitted out with a couple of thick, all-terrain wheels and a pair of anti-tip casters suspended at the front, the Mountain Trike also comes with a third wheel located at the rear. This is designed to give stability along with the ability to manoeuvre quickly and easily over rugged surfaces. There is also no need to worry about getting your hands damaged or dirty, as you propel yourself using a pair of levers located on either side of you. Simply pull the levers towards you then push them away from you to start moving; the more you do it, the faster you go! You turn by simultaneously pulling one lever whilst pushing the other, and stop by squeezing the brakes, much like a standard mountain bike.
For quadriplegics and those of us who struggle with grip, there is the MT Evo. Fitted with ergonomic loops that make it even easier to operate, the levers on the MT Evo have pivoting handles that allow you to brake simply by tilting them inwards. In order to maintain perfect grip and complete control, they recommend use with our gripping aids (either General Purpose or Looped), and who are we to argue with the experts!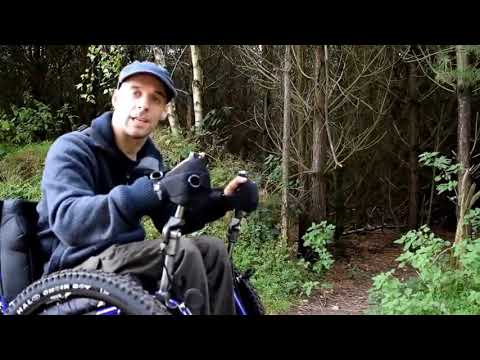 It's crazy to think that most wheelchairs still come with little to no suspension built into them; the consensus being that they don't need it because they are rarely used on rough terrain. However, speak to any active wheelchair user and they'll tell you that this is most definitely not the case! From cobbled streets to stony paths, potholed pavements to calamitous kerbs, our chairs are used to navigate us over a whole host of uneven surfaces; and every bump we go over, no matter how big or small it may be, is sent straight through our bodies. That is where Loopwheels come in…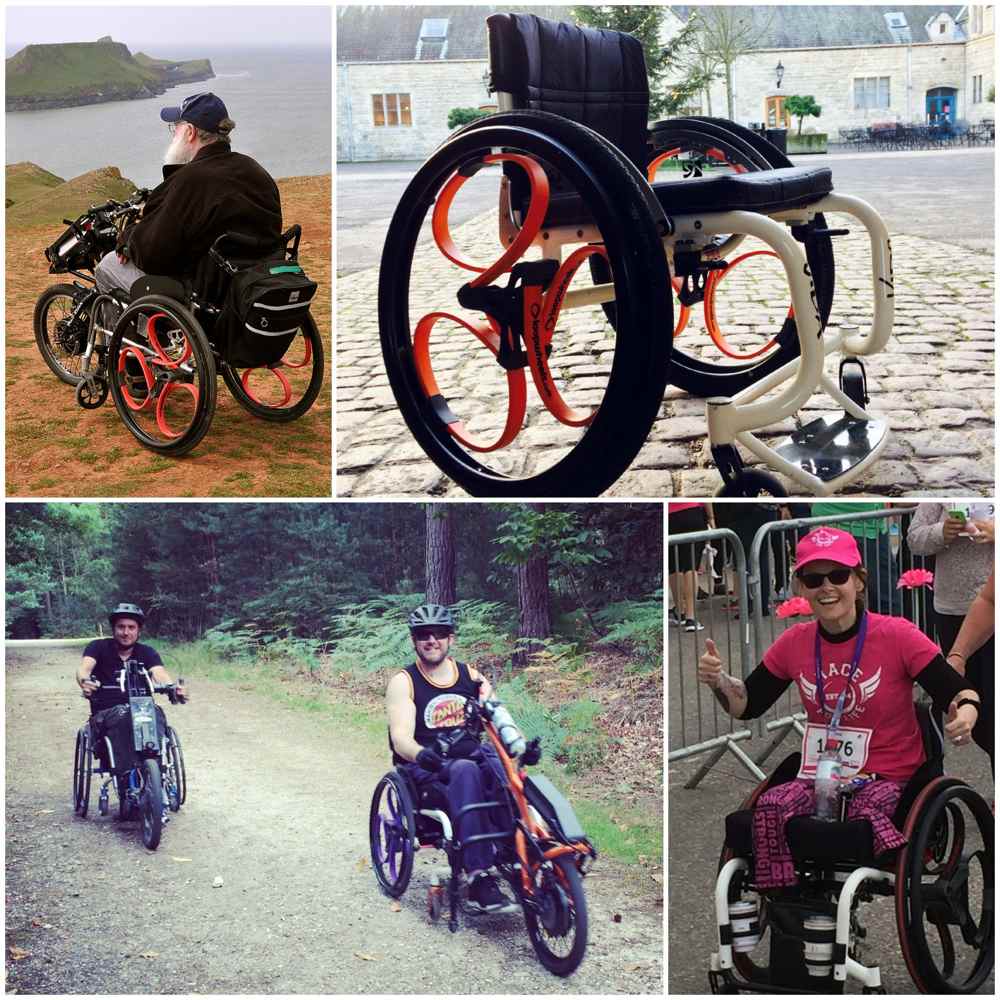 Comprising of three carbon composite loops and a central hub that create a self-correcting spring system, Loopwheels have been designed entirely with suspension and comfort in mind. Not having the same rigidity and stiffness as standard spoked wheels, these wheels have a lot more flexibility to them, with the loops continually adjusting to the terrain you're going over. This results in the wheels absorbing a huge amount of the vibrations and jolts that would otherwise travel from the wheels to the frame and straight into the body. The resulting effect of this suspension is a greatly increased sense of comfort and control, as we are able to tackle all manner of street surfaces and bump up and down kerbs with far less concern about pain and spasms.
For those of us with limited grip in our hands, having increased control over our wheels and chair would be a major confidence boost. Personally speaking, I've always tried to avoid uneven surfaces as much as possible, as I know I'm going to have to slow right down and also readjust my feet every few seconds. Therefore the idea of having wheels that remove those concerns is amazing; plus you can get them with curved tetra/quad push rims attached, offering an even more ergonomic pushing experience (especially when incorporated with the Quad Push Gloves)! And if you're still not convinced, the website offers a two week trial where they will send you out a pair to test drive, so it's well worth checking them out!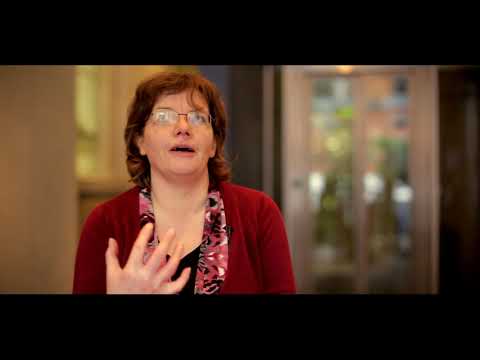 It has been proven time and time again that leading an active life involving regular sport and exercise can benefit body, mind and spirit. This can be especially true for those of us who, at one time or another, have assumed that our disabilities mean the majority of these activities are closed off to us. Well Access Adventures is here to prove to you that this is not the case!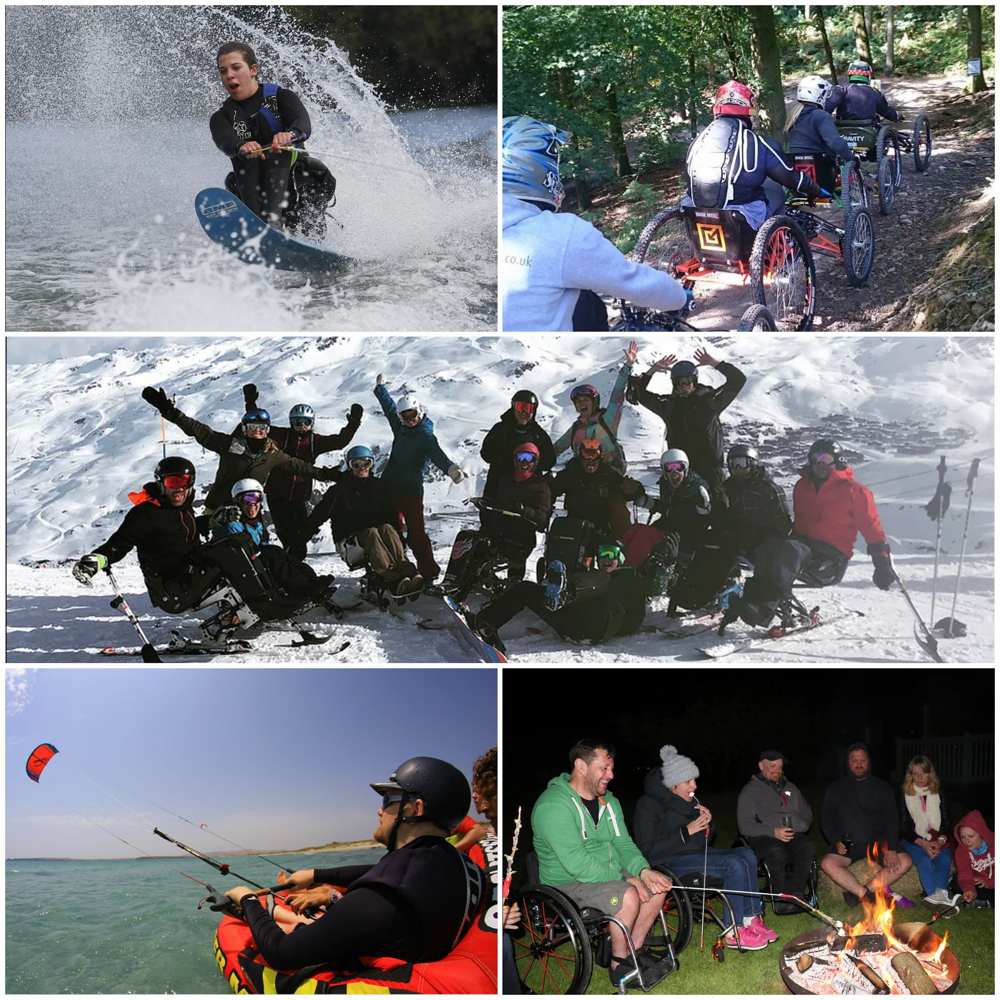 A charitable organisation founded in 2015, Active Adventures' mission is to provide amazing, accessible and affordable experiences for anyone with a disability. These could be in the form of single day sessions or multi-day camps, and include the likes of waterskiing, alpine skiing, wakeboarding, kiting, biking, paddlesports and yoga. Buoyed up by some of the hugely positive feedback they have received, their sessions and camps run throughout the year (including adaptive yoga and seated workout sessions conducted over Zoom), many of which are either completely free of charge or available for a minimal suggested donation.
As someone who regularly takes part in sporting activities, I cannot testify enough to the positive impact exercising whilst socialising has had on my life. It can not only increase your confidence and self-belief but also inspire you and fill you with the kind of positivity that lasts a lifetime, and that's exactly what the folks at Active Adventures aim to do. They are also always on the lookout for volunteers and fundraisers, so if you or anyone you know might be interested in getting involved in that aspect of things then click the link and take a look, it could change your life!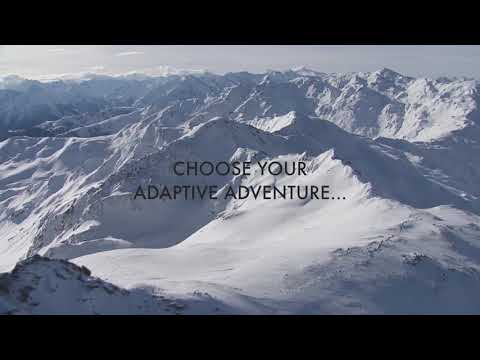 So there we have it, three wholly unique avenues for adventures, not just for this summer, but all year round. With Mountain Trike and Loopwheels both offering a test/hire option, and Access Adventures asking for only a charitable donation at most, all three of these great possibilities are available to experience at a very affordable price. We really do think there is something here for everyone!
A couple of final mentions for our UK based customers:
Jack's Mobility Solutions operates in and around the TW15 and ULEZ areas of London, offering a callout wheelchair repair and maintenance service. Extremely handy if you're struggling with any niggling chair issues
Wheelchair Freedom Skills offers peer-led teaching of various wheelchair skills and techniques, from basic and everyday skills to advanced ones. Ideal to help you get the most out of you chair and out of life.
Active Hands are part of the Kandu Group along with the companies mentioned above. Kandu is made up of companies that work in the disability sector and exists to offer support and encouragement to each other. If you wish to find out more about any of the companies above or others in the group then please visit the Kandu Group website.