With the start of spring only a few short weeks away and the tantalising prospect of a 'normal' summer being dangled under our noses, now feels like the perfect time to shine a spotlight on one of the most liberating and rewarding outdoor activities you can do as a wheelchair user – handbiking!
For anyone who doesn't know, handbiking is exactly the same as regular cycling except instead of holding onto handlebars and peddling with your feet, the handlebars are the peddles and you rotate them with your hands/arms. There are various different styles of handbike available; from recumbent ones where you are lying virtually prone, to upright ones where you are sat more naturally, to clip-on ones that attach to the front of your wheelchair and instantly transform it into a handbike!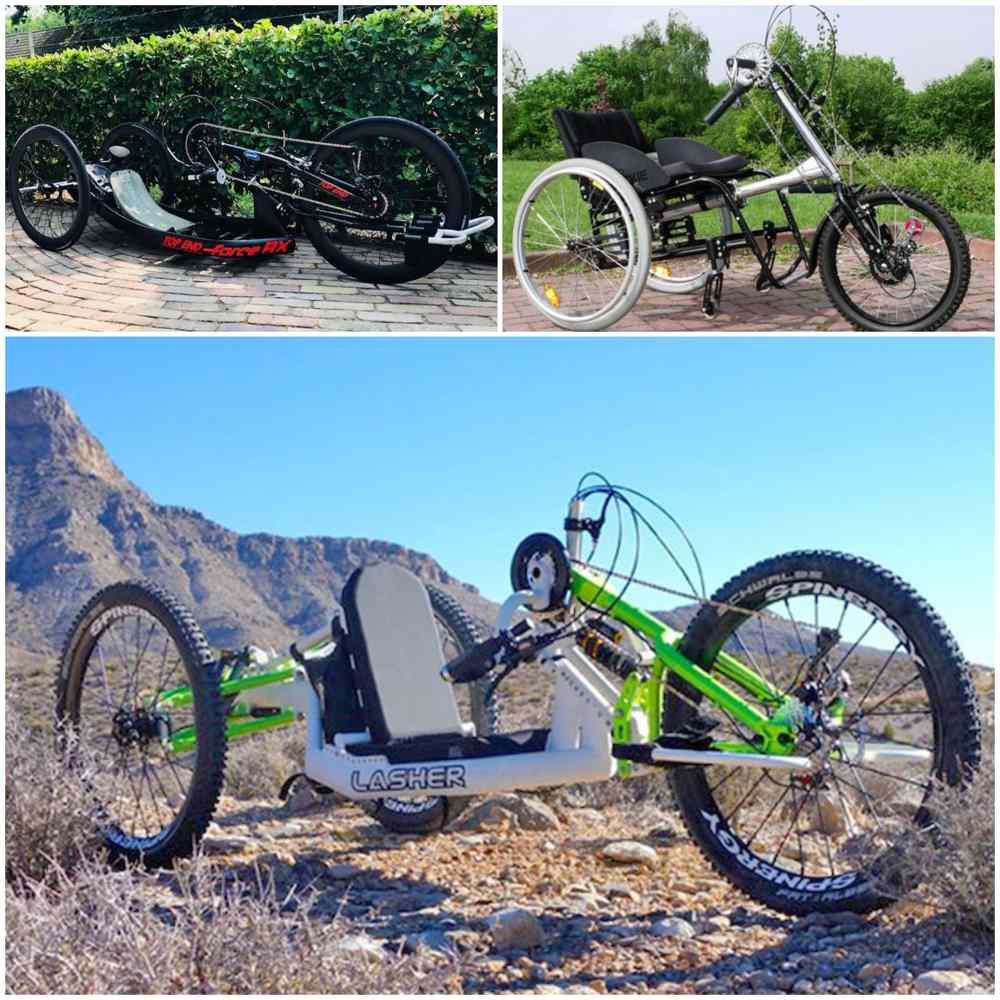 Whether you want to explore an urban environment or get out into the country, a handbike can give you access to both. The power assist option, coupled with the ability to shift up and down gears with a flick of the wrist means you can pick up and control your speed with ease, allowing you to work your way up steep hills then glide back down on the other side.
There are handbiking clubs located all over the country (for example HCAUK) for like-minded wheelchair users to join, and there are also plenty of competitive races held if you decide you want to take things more seriously. However, one of the best things about handbiking is just how interabled it is. No matter what your disability, if you can access a handbike then you can go cycling outdoors with able-bodied friends and family. There are no concessions or limitations to be made; you're free to hit the open road and pick up some speed!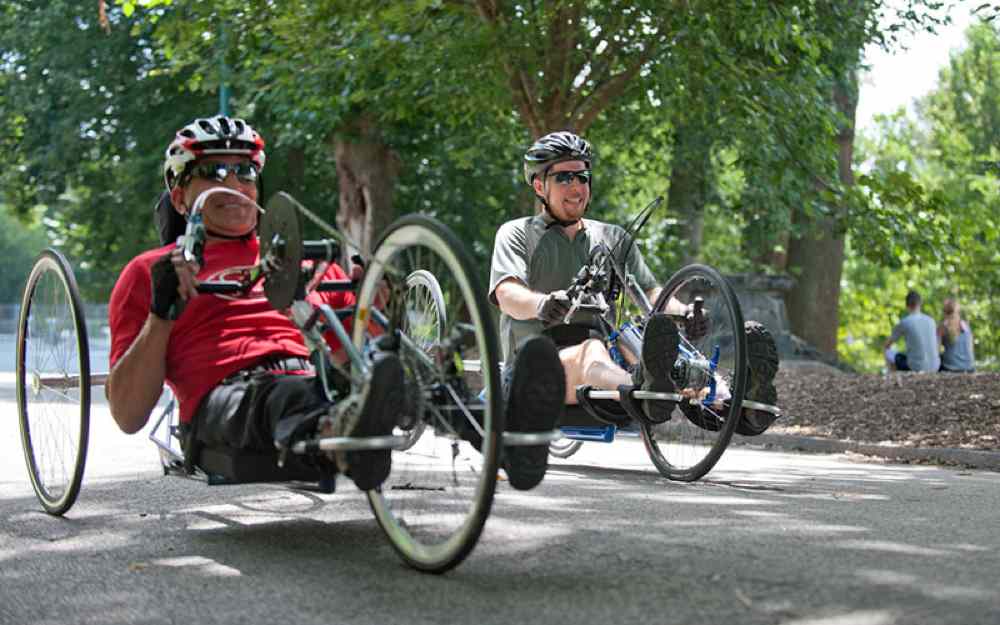 As I already mentioned, changing gear on a handbike can be done with a simple flick of the wrist, ideal for those of us with limited hand function. However, in order to get as firm a grip as possible on the handles, why not incorporate our General Purpose Gripping Aids or Looped Exercise Aids? By fixing your hands to the hand-peddles of the bike, you are ensuring that you won't lose grip no matter how energetically you are peddling.
Plenty of people already do exactly this, including company founder Rob Smith, who gets out on his handbike 2-3 times a week during the summer months, covering anywhere from 10 to 25 miles each time. Although he is a wheelchair racer, Rob finds the comfy seating position, power assist and easy to use brakes of the handbike make it a more relaxing and enjoyable experience than going out in his racing chair. Even in winter he can be found wrapping up and going out on the handbike; his General Purpose aids providing him with that extra feeling of security, giving him the confidence to push himself as hard as he wants.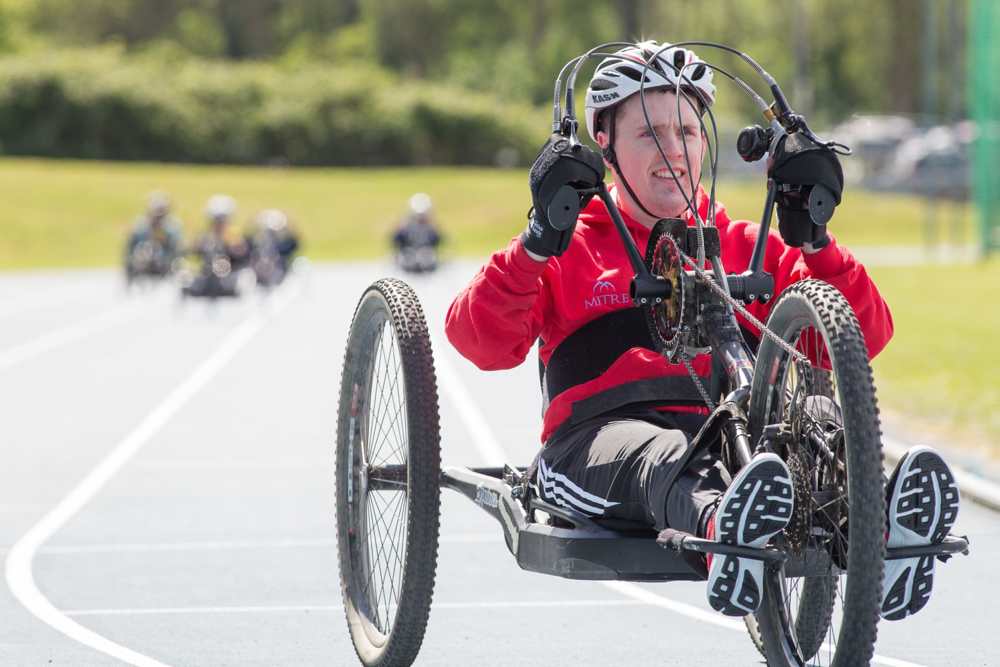 "My handbike gives me a way to access the outside, whether this is on my own for exercise and fitness or with my family for enjoyment or as transport to get to somewhere else. The power assist really gives me the confidence that I know I'm not going to get stuck on steep hills and that I can cover a decent distance at a good speed which makes accessing some great country road routes and even doing a bit of exploring is possible."

Rob Smith
So this year, why not take full advantage of the warmer months and longer days, purging negativity from your mind and embracing the great outdoors. Enjoyed by children and adults of all ages, either as a group or solo activity, handbiking really is a great way to get out, get fit and get having fun!