If you order a Hot Pink or Mini gripping aid from us, you'll probably find something unexpected arrive in your parcel!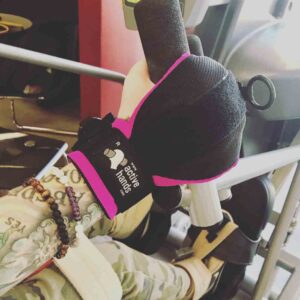 Here at Active Hands we've been supporting Breast Cancer Care UK for several years, in honour of our founder Marion who lost her battle with breast cancer in 2008.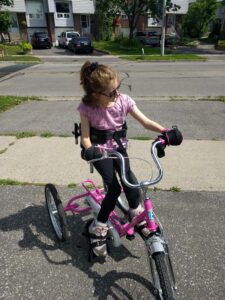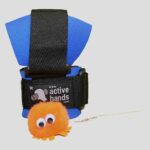 Breast Cancer Care UK are the only UK wide charity providing care, information and support to people affected by breast cancer. We at Active Hands want to support their goal to help every person affected by breast cancer to get the best treatment, information and support.
If you choose to order our Hot Pink gripping aid, you'll also receive a small Breast Cancer Care badge, representing the £2 donation we have made to Breast Cancer Care to make a difference.

For the last year we have also been making donations for every Mini aid sold. Our Mini aids are designed for children with limited hand function, so we decided to make the donations to Back Up Trust Kids.
Back Up works with children with spinal cord injuries. They provide wheelchair training, telephone support, and even courses in new activities like canoeing, climbing and abseiling!
For every Mini aid sold, you'll receive a Back Up bug in your order to represent the £2 donation to the Back Up Trust.
From all of us at Active Hands, and on behalf of Breast Cancer Care and the Back Up Trust – thank you, for your support.