For the last year we have been making donations for every Mini aid sold. Our Mini aids are designed for children with limited hand function, so we decided to make the donations to Back Up Trust Kids.
Back Up works with children with spinal cord injuries. They provide wheelchair training, telephone support, and even courses in new activities like canoeing, climbing and abseiling!

For every Mini aid sold, you'll receive a Back Up bug in your order to represent the £2 donation to the Back Up Trust.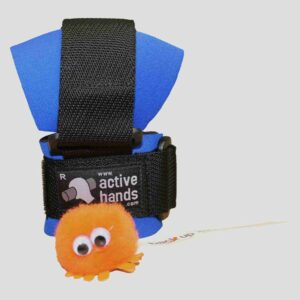 From all of us at Active Hands, and on behalf of the Back Up Trust – thank you, for your support.