In June 2020, Active Hands moved our website hosting to Headwall Hosting. The website had been struggling with speed and size for a while. We were looking to make improvements to our service. There was also a cost saving to be made over our previous hosting service.
This turned out to be a fantastic move for us as Paul, director at Headwall, immediately spotted that the website was far larger than it should be and had been storing lots of excess data. Once that had been cleaned up the website began to run far faster.
Paul has also been working on our SEO, ensuring that we are making the most of the content that we have added to the website and that it is served to more potential customers in searches.
Improvement were made to the site content
Together, we have worked on updating several sections of our website to improve the user-experience. We have redesigned the News and How To pages. Customers can easily browse the information on our site and find exciting stories and video to help them make the most of our products. This has led to an increase in orders for Active Hands.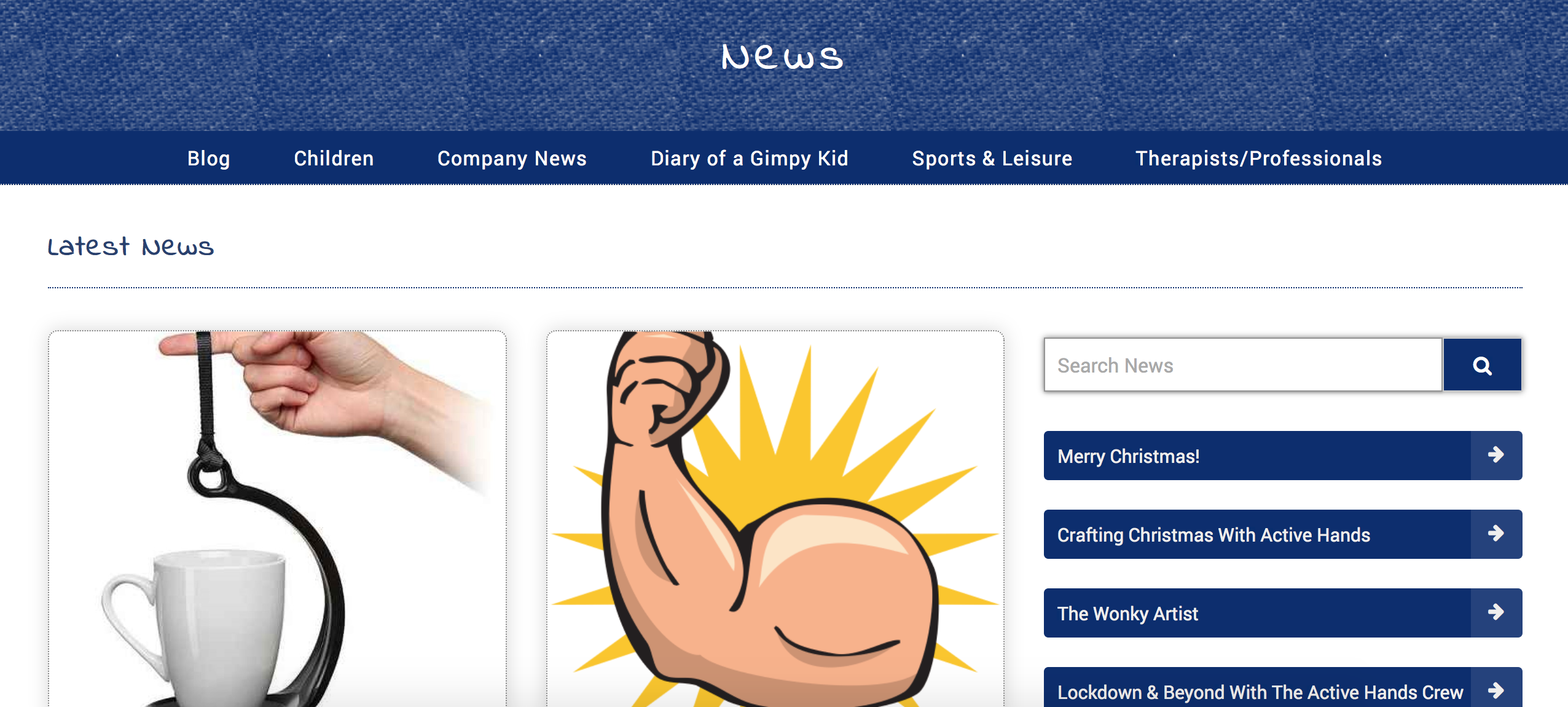 Paul has used his extensive technical knowledge to add several bespoke features to our website. Such as adding shop categories allowing our users to search by product type and disability; setting up an auto-emailing system to give tips for those who have had a failed order; adding in a customisable top bar for urgent messages (that is fully translatable) and styling our embedded videos so they look good and play well.
"The highlight was rebuilding the shop to use more of the core WooCommerce code, improving SEO as well as user experience and multilingual accessibility."

Paul Faulker, Headwall Hosting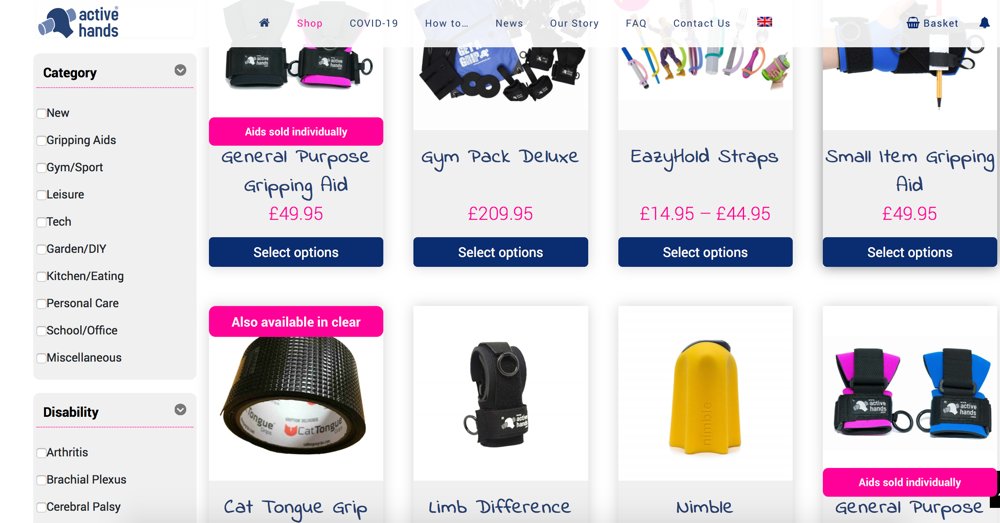 He has also offered many suggestions on how we can utilise website features to streamline our dispatch process. We look forward to implementing some of these changes in this coming year.
Active Hands director, Rob, says:
"Our company website had been hosted by a number of companies in previous years. Headwall hosting has been by far the best experience we have had. The speed of communication and technical support has been fantastic and we would not consider going anywhere else. Highly recommended"