We love sharing news with you all and keeping you updated with the latest 'goings-on' in the office, but this year, we've had to keep a bit of a secret. But finally, we are able to announce a rather exciting piece of news! Christmas has brought an extra special present for Rob Smith, director of The Active Hands Company, as he has been included in the Queen's New Year 2020 Honours List.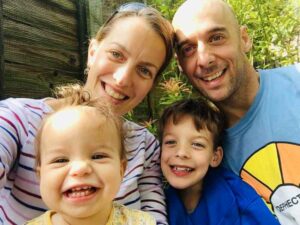 Celebrating the achievements and service of people across the country, the Honours lists are the most significant announcements of civilian and military gallantry awards. Recognised for his services to international business and disability,Rob Smith has been appointed a Member of the Order of the British Empire (MBE).
Speaking about his award, Rob says,
"The news of this award took me completely by surprise. Unknown to me, things had been going on behind the scenes for some time before I received a letter from the cabinet office informing me of the news in mid November. I am surprised, yet hugely honoured, to be included in the Queens New Years Honours list for 2020. I have always loved what I do for Active Hands and the other projects I have been involved in, yet I have always done these things for my own enjoyment and interest. Much as I may seem confident in what I do, I'm not someone who looks for, or relishes, praise or recognition for it. If anything I feel slightly embarrassed as I am not sure I feel like I have done enough at this point in my life to deserve an award like this. However, I am truly grateful and appreciative of those behind the scenes who do feel that I have, and the honour of being recognised in this way is something I will remember always."
Rob will be invited to an investiture later in the year where, alongside other recipients, a member of the Royal family will award Rob his MBE. We look forward to sharing pictures of the big day with you, when it has taken place.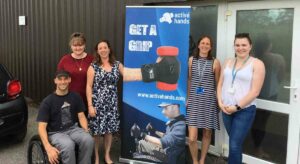 We are thrilled that Rob's dedication, insight and generosity has been recognised in this way. Though he doesn't like much fuss, the feedback we receive from so many of you is testament to what a fantastic contribution Active Hands makes, across the globe, to the lives of disabled people. Rob's vision for the company has always been for us to be the 'go-to' place for those with reduced hand function. He is driven to constantly reach more people and design new products, so that others can experience the life-changing effects of leading an active life. We warmly congratulate you, Rob and look forward to sharing in your celebrations when your investiture takes place.