As we reach December lights are up, trees are trimmed and halls are decked. The craziness of Black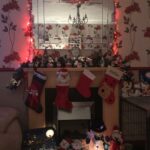 Friday has passed and we begin to settle in for a family, friends and fun-filled Christmas season. As we open our advent calendars to a sweet treat each morning, and drive home surrounded by Christmas lights each evening, the Christmas Spirit is all around!
Here at Active Hands we know it's not all about what's under the tree, it's about the people and communities around it! That's why, this December, we're leading by example and sponsoring two local events, both for wonderful causes.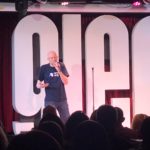 Last weekend – on the first day of advent no less – a few of us headed into central Birmingham for a new-comers comedy evening where we sponsored one of the acts, Curtis Gordon, with all proceeds heading to the amazing charity, Stand up to Cancer.
It was a lovely evening, with a really nice atmosphere and, of course, plenty of laughter!
Rob says, "It was a really enjoyable evening. Great to watch Curtis make his comedy debut whilst supporting a great cause!"
We certainly had a great time, but we decided not to stop there! Christmas is all about giving, so when the opportunity to donate to a local 'Winter Wonderland' with all proceeds going to the Teenage Cancer Trust in memory of a local teenager, we couldn't not.
The Winter Wonderland promises to be a lovely day the weekend before Christmas, with a grotto, a raffle, special Christmassy drinks, and candlelit carols to complete the festivities… the event is funded completely by donations from local businesses and individuals meaning absolutely ALL money raised will go directly to the Teenage Cancer Trust.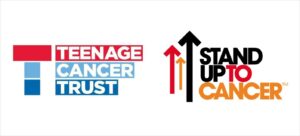 At this time of year it's easy to get swept up in Christmas shopping and the idea of a 'perfect' Christmas, but let's all enjoy getting caught up in the real Christmas Spirit: giving.
Jo Walters.