Our week started off in a fairly ordinary manner with the normal routine of dispatching your orders, posting on social media and whatever it is that Rob and Mel do as directors! However, we knew we had some excitement on the horizon as I had been contacted by the BBC to see if Active Hands would be interested in doing an interview…
Wednesday morning:
Active Hands recently won a Board of Trade award recognising our success in exporting to over 50 countries and this seems to have attracted the attention of the local media. Reporter, Joan Cummings, accompanied by camera man, John Cherry, came into the office in a whirlwind on Wednesday morning – they seemed very excited to visit our small, product-filled office. We were pleased to show them a wide range of our products, from the gripping aids that we design and manufacture, to the handy, well-designed items we stock from other companies. They spent the whole morning here taking footage of Rob answering questions and demonstrating products, and Mel hiding in the stock room!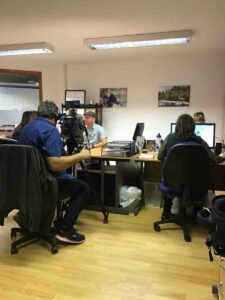 Starring on Midlands today (and my famous lunch bag)
The footage was aired on Midlands Today (British local news programme) on Wednesday evening (it caught us all by surprise as we were expecting it to be on Thursday). Rob and Mel did a fantastic job of explaining our products and how they help people around the world to achieve more and be able to access both new activities and return to pre-injury/accident passions. Sadly, I was not in the footage but my pink lunch bag did make an appearance – see if you can spot it in this video:
Power 100 List (Rob 'The Influencer' Smith)
The excitement continued on Wednesday evening when Rob travelled to London to attend the Shaw Trust Power 100 event. Rob has been recognised as an influencer in the disability world for his business skills. He had a great evening meeting other influencers including Alex Brooker and Sam Renke (an actress who I recognised from the Maltesers advert)! Rob was able to give Alex Brooker some of our Limb Difference aids and Alex said he was keen to try them out in the gym. We have decided, in the office, that Rob now has a new title – he shall henceforth been known as Rob the Influencer! For more information on the Power 100 see our separate article about it here.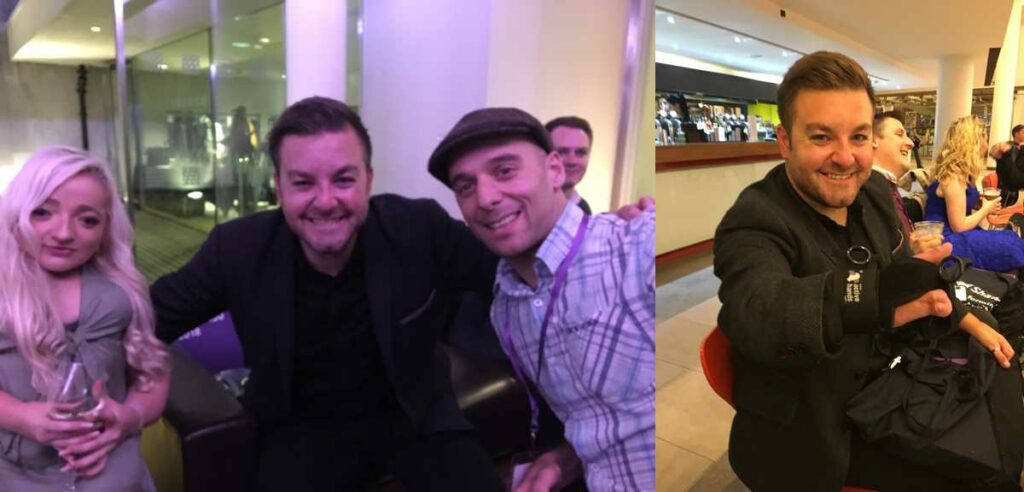 BBC Coventry & Warwickshire
To complete the triptych of events, Rob was also asked to feature on the radio this morning! We tuned in to listen to BBC Coventry and Warwickshire, at 8:20am, to hear Rob speak about how Active Hands came to exist as a result of his frustrations after his spinal cord injury. Rob did a great job of sharing part of his personal journey through his accident, how this inspired him to create Active Hands and how our products can make a difference in people's lives. He also managed to name-drop that he had met Alex Brooker the previous evening!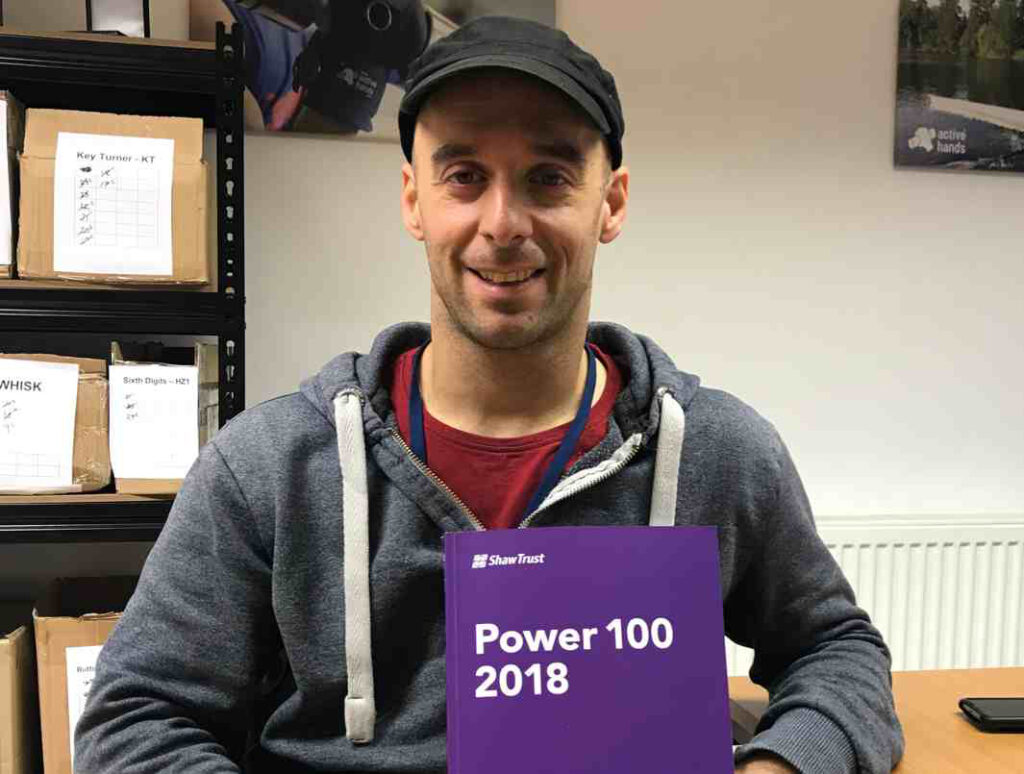 What a wild week of media events for Active Hands! We are all feeling star-struck!
Clare Reynolds