Well, we've made it to October; famous for pumpkins, witches, trick or treat, and also for being…national disability employment awareness month? Yes, in case you didn't know (and I certainly didn't until very recently), October in the UK is the official month dedicated to disability employment awareness, that celebrated time of the year that I'm sure 99.9% of employers have no idea exists! Anyway, in honour of this prestigious occasion I thought it was about time I blogged about the trials and tribulations of seeking employment after spinal cord injury. So on every Monday in October I will be posting a short entry which gives an insight into a different person's experience of this; starting with my own. Enjoy!
The Good, The Bad and The Ugly News
In August, the BBC reported that unemployment had fallen to 1.36 million, the lowest since 1975. Sounds great, a step in the right direction in the face of so much recent uncertainty! However, it did get me thinking about where people with disabilities fitted into these statistics. For example, there is no doubt in my mind that my spinal injury has affected my career path, both positively and negatively. There is also no doubt in my mind that disability in general can hugely affect a person's chances of employment and the opportunities that are available post-injury. So I chatted to a few people, did some online research, assessed my own personal experiences and found that there was plenty to say on the subject. But before we get to the personal (and in some cases, extremely damning) testimonies that you'll read over the next few weeks, we need to firstly wade through a few of the more jaw-dropping statistics I was able to dig up…
19% of working age adults are disabled, almost a fifth of the UK's potential workforce!
Disabled people are now more likely to be employed than in 2002, however they remain significantly less likely to be employed than their able-bodied counterparts.
In 2016, 46.5% of working age disabled people were in employment, compared with 84% of able-bodied people, a gap of nearly 40%!
Disabled people are significantly more likely to experience unfair treatment at work than their able-bodied counterparts.
On average life costs you £570 a month more if you are disabled, that's nearly £7,000 a year!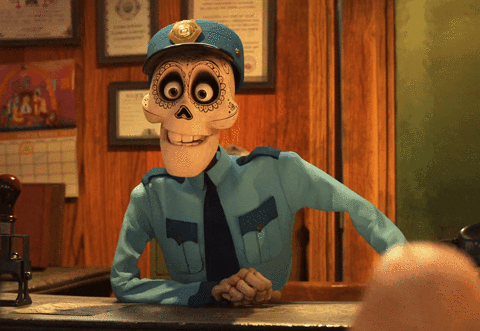 Combine all these facts and figures together and they don't exactly paint the prettiest of pictures: Despite the cost of living being substantially higher and us representing a sizeable portion of working age adults, far more disabled people are unemployed and are significantly less likely to be in employment than able-bodied people, and those who are employed are more likely to suffer unfair treatment at work. Marvellous!
So on that ray of positivity I'm now going to move onto looking at my own journey into employment and my experiences therein.
Careening Into Careers
I'll be honest with you, in the ensuing moments after my accident when I regained consciousness and came to the realisation that I could no longer feel my legs, how all this would affect my future chances of employment was not at the top of my list of concerns! Even two and a half years later, when I finally completed my dissertation and graduated, I wasn't thinking of what specific career choices were now open to me, I was just relieved to have got the degree I wanted and to have made it through 15,000 voice-typed words without suffering a severe mental breakdown!
In truth, I had never fully known what I wanted to do after university. I'd had a few part-time jobs whilst studying, but nothing I ever saw myself doing longterm (a chill still runs down my spine whenever I enter a Sports Direct store, as I start having 'Nam style flashbacks to closing time where we were faced with an endless sea of disguarded clothes and shoes to be put in order before we were allowed to leave; held captive, prisoners of store!)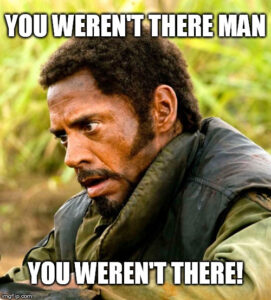 The plan had been to move to Glasgow with friends and just play it by ear, see what potential career opportunities were open to a 22 year old with a degree in English Lit and hopefully find one I had some kind of flare for and genuine interest in. No, the only thing that I was certain of at that time was that the next person who told me I should be an English teacher was going to get severely beaten with whichever anthology tome was closest to hand!
I ended up stumbling into post-injury employment quite by chance: Whilst volunteering as a reading assistant at a local primary school, I was convinced by staff to enrol in college and complete my teaching assistant levels 2 & 3 (where level 1 went I have no idea). Once I completed these, I continued to volunteer in the school as a TA whilst also applying for jobs, but having zero luck. Slightly disheartened by this, I went in to see a careers advisor at college who helped me spruce up my CV and then, in order to test this out, suggested I apply for one of the learner support jobs going at the college, which I did. I heard back from them soon after, inviting me in for an interview, after which (and much to my surprise) I was offered the job as an hourly paid member of support staff. Welcome to the wonderful world of wheelchair work!
Anyway, about a year later and in similarly stumbling a fashion: Writing up league weekend match reports on the Facebook page of the wheelchair rugby club I play for led me to being contacted by Rob Smith who I'd met at the Spinal Games in '05 whilst I was still an in-patient and who I went on to line up alongside during his numerous guest appearances for our rugby team over the years.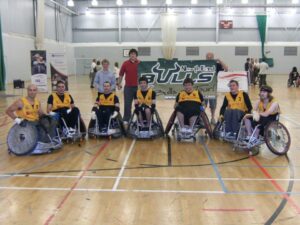 He was interested in having me work for Active Hands; blogging, writing articles, filming promo videos, and promoting their fabulous range of world famous gripping aids and ever-expanding selection of hand picked 'Products by Others'.
So there I was, out in the world with two hourly paid jobs under my belt. And the rest, as they say, is history…
Walking The Line
I should like to say that my aforementioned stumbling into employment wasn't a reflection of me not wanting to work, it was more a case of me having no real idea what I wanted to work as. As I've already said, throughout my entire time at university I had no clue whatsoever as to the career path I wished to embark upon once I left, and after my injury I was even more clueless as, despite being told whilst in hospital that new doors had now opened for me (hopefully automatic ones), it seemed as though literally hundreds had subsequently been slammed in my face and boarded shut.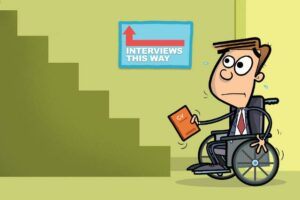 At that time, I hadn't even entertained the idea that certain niche jobs may be more tailored towards the physically disabled than others, everything just seemed to be geared towards the able-bodied. In fact, it is only as I've been sat here writing that I've realised that of the two jobs I have, one fits into the "standard" category, whilst the other is based around the fact I have a spinal cord injury – it would seem as though I have found myself caught on a tightrope between "able-bodied employment" and "disabled employment", if such a thing indeed exists. I mean sure, an able-bodied person would doubtless be able to navigate a classroom faster than I could, but my physical limitations have no bearing on my ability to communicate with students and aid them with their work or other college matters. And sure, an able-bodied person may be able to type a little faster than me and operate a mouse more nimbly, but they won't have the knowledge or experience of life with spinal cord injury that I have; experience that proves vital when writing about the subject and communicating with others about it.
I would say that in my case, there are both pros and cons to the effect my injury has on my jobs, but I'd like to think that none of the cons would be seen as insurmountable obstacles in the eyes of any future employers. Although saying, "I'd like to think" is very different from saying, "I believe".
So that's my story. But what about other spinally injured people? Do they choose to seek employment in a society that largely consists of and caters for the able-bodied? Do they try to use their injuries to their advantage and seek employment in a more niche and tailored field? And what levels of success do they find?
Next week I'll be talking to Peter who has been injured 14 years, has struggled to find employment since his injury and believes certain prejudices still exist when it comes to employing people with disabilities.
Hope to see you then!
G