At Active Hands we like to listen to our customers and their recommendations for improvements or new products. Two particular ideas that you have suggested have struck a cord with us and we are working on making them happen.
We have received many requests for a gripping aid that helps with fine motor skills covering all areas from holding drumsticks to applying make-up. From customer feedback, we have also noticed that our General Purpose aids are not really satisfying the requirements of those with limb differences. The straps end up being too long and the extra neoprene (if you don't have fingers) just gets in the way.
We would love to spend our time working on all of your ideas for new products but the day-to-day running of the business gets in the way! Not to mention the huge costs associated with researching, designing and developing products.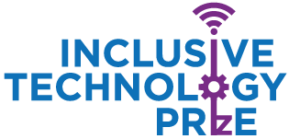 To help solve these issues, and be able to put time and effort into new products for you, Active Hands entered the Inclusive Technology Prize competition run by Nesta. We entered our application back in October 2014 and were selected as one of twenty-five semi-finalists. This was great news as we had started on our journey with not only Nesta but Leonard Cheshire Disability, a UK charity who share their experience and knowledge with disabled entrepreneurs.
All semi-finalists were invited to a days workshop, in March, with some inspiring speakers. There we were also given advice on how to think about our design process, prototyping and business skills.
The next step was an extensive application to fill in, which describes our design ideas in greater detail. We are eagerly waiting to hear if we have made it through to the final…