In 2012, Brandon Beack was an incredibly active and talented teenager.  In addition to showing real talent in music and dancing, Brandon was a highly aspirational gymnast, competing for Western Province in the South African championships.  His sights were firmly set on selection for the Junior Olympics and he was training for four hours, six days a week.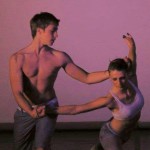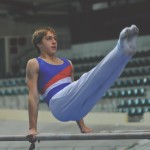 However, a bad landing in training left Brandon with a complete Spinal Cord Injury at C6-C7.  He was paralysed from the arms down, needing support with many aspects of his daily life and personal care.  After ten weeks inpatient rehabilitation, Brandon was discharged and he and his family began to discuss their plans for the future.  Determined to keep making progress and to regain his independence, Brandon set out on an intensive program of rehabilitation with a team of experts, including a personal trainer, body builder and his gymnastics coach.  After 14 months, Brandon travelled to the Shepherd Centre in Atlanta, USA, where he had advanced rehab 3 hours a day for 6 weeks.
It was during his time at the Shepherd Centre that Brandon first discovered Active Hands gripping aids. Brandon began to use his gripping aids as an integral part of all his rehabilitation work and his Dad, Mark, describes his recovery as, "beyond amazing."  Five years on and Brandon still finds his gripping aids essential in enabling him to reach impressive goals in the gym, including lifting 22.5kg dumbells and even uses them to assist him when using his EKSO walking suit.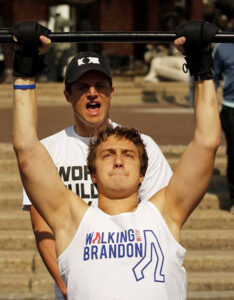 Not content in reaching his own ambitious goals, Brandon and his family began to plan how they could help others to gain access to state of the art rehabilitation equipment to enable them to make the kind of progress Brandon had experienced.  In 2015 the 'Walking with Brandon' Foundation was unveiled and it now offers a 'therapy and beyond' program which has seen some impressive outcomes for its patients.  Working in partnership with the University of Cape Town's research department, the foundation is undertaking research into how recovery from spinal cord injury can be assisted by technology such as the EKSO walking suit.  Their ultimate dream is for disadvantaged communities to have access to their rehabilitation program and world-class equipment, and to one day have their own facilities that can offer all kinds of therapies, equipment and support to those with neurological disabilities.  If you would like to find out more about the work of the 'Walking with Brandon' Foundation, click on the image below to visit their website.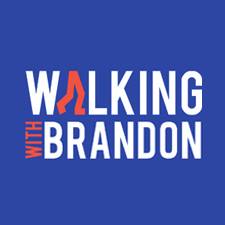 As for Brandon's personal goals, he continues to dream big.  He is currently training to represent South Africa in the Tokyo 2020 paralympics as well as completing a BA sports science with a major in sports psychology; a qualification he hopes will enable him to assist further in the work of the foundation.  Alongside this, his ultimate goal; to walk again and to, "never give up."
We were so pleased to hear of Brandon's story.  His determination and dedication, not only to his own rehabilitation, but to aiding that of others is very motivating and we wish the foundation continued success in their work to advance rehabilitation facilities and knowledge in South Africa.  Hearing of how Active Hands has enabled people to reach beyond what they thought was possible is equally motivating for us!  If you have a story to share about how your active hands aids have opened new opportunities for you, let us know at jo@activehands.com.
Jo Smith