An avid athlete and show jumper, it didn't take Kylie long to transition into a Paralympian after a 2006 diving accident left her paralysed at C5/6 level. In 2009, only three years after her injury, she cycled 450km from Vietnam to Cambodia in order to raise money for charity, and by 2011 she was having trials for Great Britain's wheelchair rugby team. Slotting perfectly into the team, she represented Great Britain in wheelchair rugby at the London 2012 Games, before switching to athletics for Rio 2016. In 2018, she made her wheelchair rugby comeback and last year was part of the Great Britain team that won gold in the European Championships in Denmark. The 2021 Tokyo Games will see Kylie make her Paralympic return to wheelchair rugby and she can't wait!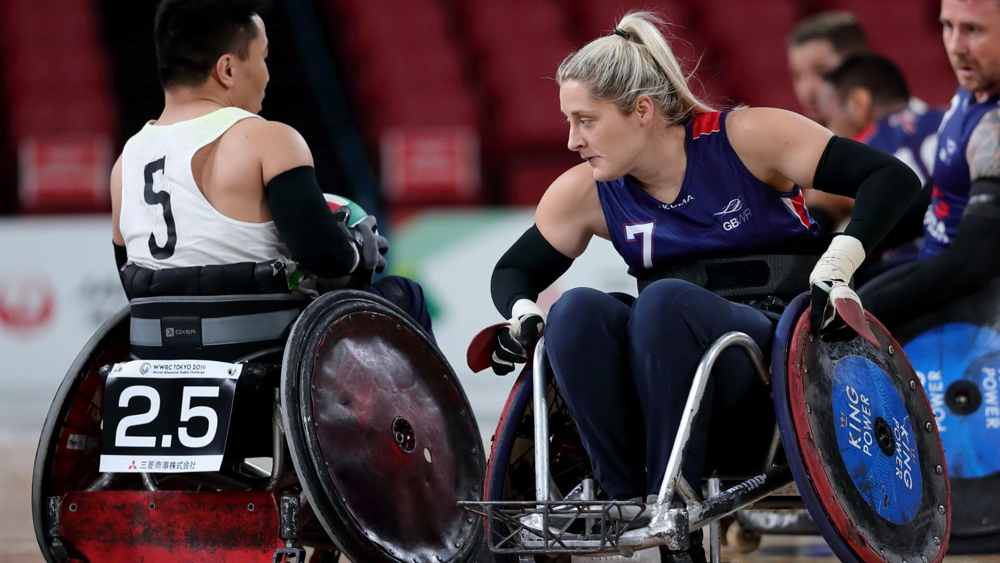 All this being said, Kylie did find the postponement of the Tokyo Games quite daunting at first as she had mentally prepared herself for this summer and adding another full year to the cycle is a big commitment. On top of all that, fifteen members of her family were all booked to fly out and support her. However, once Kylie got her head around things and was able to devise a home training routine, she soon came to terms with the delay and is now focused on working hard to be fitter and stronger for the team in 2021.
In terms of training, Kylie is doing a gruelling range of activities, such as handbiking, stretching, gym weights and rugby chair sprints/skills based sessions outdoors. And although she has been making good progress during lockdown, she admits missing the team aspect of training with "the boys".
Kylie finds her General Purpose Gripping Aids particularly important when training on the handbike and using free weights currently, as her limited hand function would otherwise not allow her to be able to fully exert herself in these activities. By fastening her gripping aids around her wrists and then onto the pedals/weights, she is assured of an iron grip that allows her to push herself as hard as possible, enabling her to be in the best shape possible for next year's Games!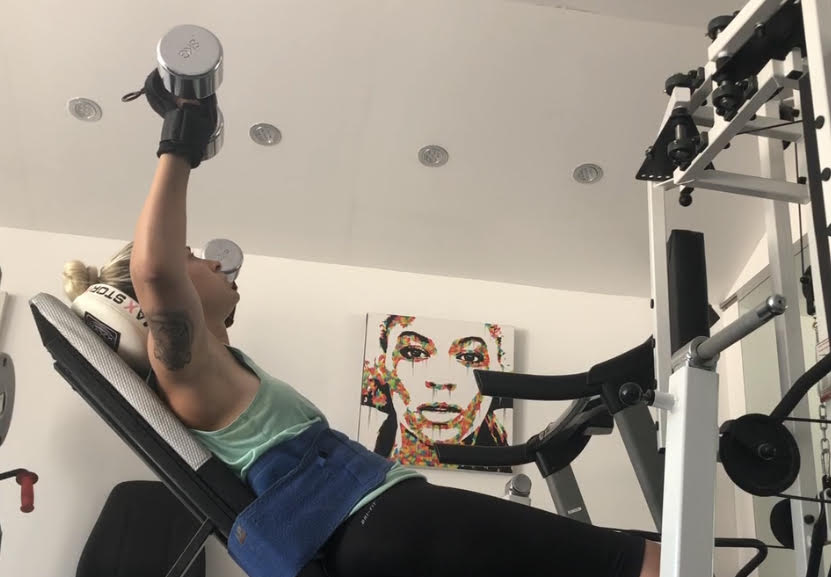 "I wouldn't be able to get strong and lift heavy weights without them so they're vital to my training programme, and have massively made a difference to my independence gained through being physically stronger after my accident."
Three athletes, three sports, three training regimes, one goal – Tokyo 2021! We will catch up with each of them later on in the year to see how their preparations are going and look at different aspects of their training in these extraordinary circumstances. Until then, we wish them the best of luck.
Gareth Herridge