Squirrelling away in our office and factory, our team have been busy designing, testing and refining a brand new gripping aid and we are thrilled to now be able to present it to you.
Alongside our gripping aids, we also run a bespoke design service for those with very individual needs and it was through this service that we were contacted by Karen. Karen has limb difference that affects her fingers and hands and was looking for a gripping aid that would enable her to vary her gym routine by giving her access to a wider range of equipment. As our General Purpose aids work by pulling fingers onto the item to hold it, Karen had found it didn't work effectively enough for her. Over time, several other customers contacted us with limb difference and we began to see that this bespoke aid we were developing would be of benefit to a far wider audience.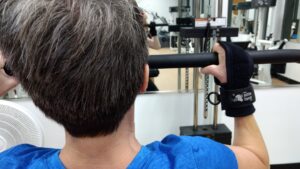 These first few customers who had worked with us through the bespoke service, continued to help us to develop the aid and to test it at home, in the gym and out and about. Their feedback has enabled us to refine the gripping aid and to produce what we think is a fantastic gripping solution.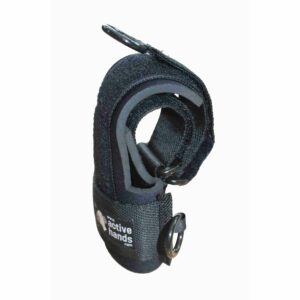 The Limb Difference gripping aid is designed for users who have a limb difference affecting their hands or fingers. This may include those with dysmelia (conditions from birth), or those who have sustained a limb difference through amputation, injury or illness later in life. The gripping aid is perfect for those who have some or all of their fingers, or parts of their hand, missing. As long as you have at least some widening at your wrist, our grip should work for you (A wider section of the wrist is required as an anchor point to transfer the pulling force to when using the gripping aids). To see clearly if the Limb Difference gripping aid would be right for you, click here to see our size guide.
Karen has now been using our Limb Difference gripping aid for some time in her gym workouts.
"While I have used the TRX straps in my workout – usually one or two moves interspersed with other activities – I have never done an entire TRX workout/class. Having the Active Hands product gave me the confidence to TRY it!

This morning we had a tricep move, our backs to the anchor, and I didn't need the strap. However – after three sets my hand and wrist was going into fatigue. I put the strap on looking for support – and was able to finish the set.

I was surprised how much support the strap gave to my wrist – and to my hand – even though I wasn't gripping. This was something I had not even considered using the product for.

This experience reminded me again – to try the gripping product for various activities, not just the obvious 'I can't hold something'."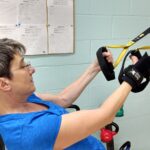 Karen liked the Limb Difference aid so much and was so keen to help us develop it that she sent us several videos and emails telling and showing us what a difference it has made to her and the possibilities it has opened up for her:
"I was never able to progress past 7lb dumbbells- and that was rigging up homemade straps to help hold it. This week I progressed to 20lbs on upright row dumbbells, squatting and dead lifting a barbell with 20lbs on it. So – this little strap has opened a whole new set of goals and possibilities!"
Sarah Baptist is an occupational therapist with a hand disability (see photo below). This is how the limb difference aid has made an impact on her gym workout:
"The aid has provided me with additional confidence when using new pieces of equipment requiring two hands, I now have a larger variety of machines I can use at the gym. Having a choice makes all the difference when you're bored of the same gym routine because it's your only option."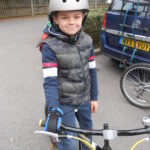 Rufus is a 9-year-old boy with a limb difference that means he is missing all fingers on his right hand. Like most 9-year old boys Rufus wanted to be able to ride his bike, but he was unable to hold onto the handlebars.
"This aid gave me confidence when riding my bike, it let me hold the handlebars with both hands at the correct length."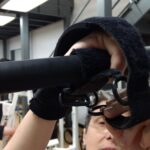 The limb difference aid consists of a strap that secures around the wrist with Velcro, a palm strap and a larger strap that goes over the back of the hand. A large plastic ring attached to the end of each of the straps allows those with both hands affected to secure the aid with a single finger or by using teeth. Each strap is lined with neoprene for comfort and to reduce slippage.
The limb difference aid removes the need for specialist or adapted equipment. The grip is given back to the users hand rather than having to have a prosthetic or adapting all of the equipment you wish to use. This means that you could access, for example, a high street gym and use their standard equipment. The aid is ideal for use during workouts (and with that in mind, is fully machine washable at 40°C), but can also be used to grip DIY equipment, kitchen implements or gardening tools.
If limb difference is holding you back from an active and independent lifestyle, take a look at our new Limb Difference gripping aid and let us help you to 'get a grip'.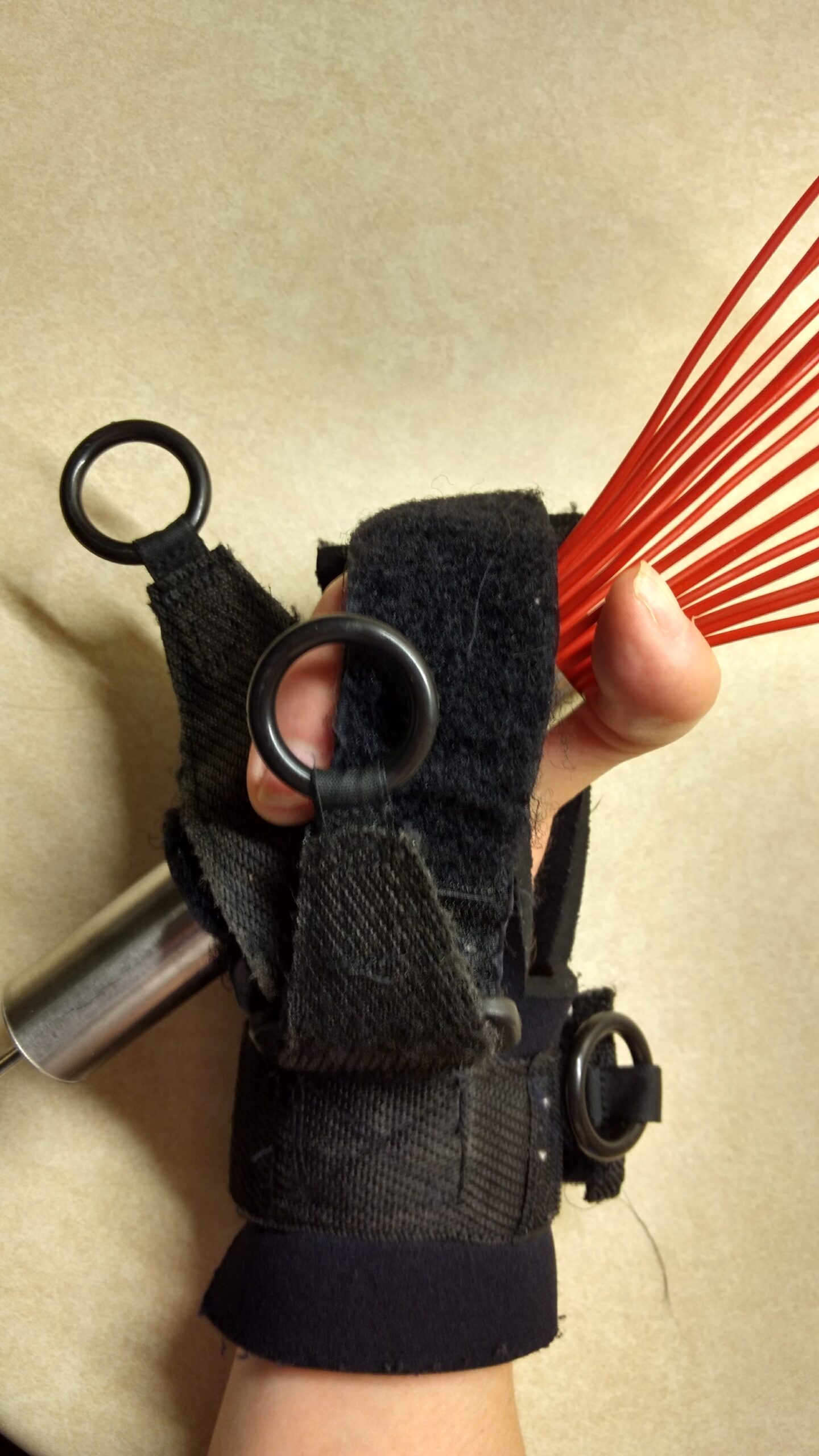 Jo Smith