We were recently tagged on Instagram by athlete Jillian Elwart, who was using her Active Hands General Purpose gripping aid to take on the wild white water rapids of Arkansas, North America. Through several messages back and forth, we discovered that, on top of being a mother, dog owner and paediatric prosthetist, Jillian was also something of a prodigy on the kayaking scene, and that Active Hands had played a small, yet vital, role in her rapid rise towards the top of competitive kayaking.
This is her story…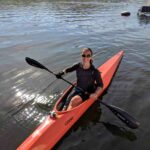 Jillian was born in 1983 in Little Rock, the capital city of the US State of Arkansas, known as the "Natural State". Born with a birth defect that resulted in a right malformed leg above the knee and a right hand made up of a thumb and two fingers, Jillian began wearing a prosthetic leg at around one year old. However, growing up, she never felt like or was treated any differently to other children; playing outside, riding her bike, rollerskating, being a kid!
Although her love of adventure, fitness and the great outdoors never faded, as Jillian transitioned from a child into an adult, her priorities had to shift, and she focused her attention on her BA and post grad studies, the successful career that followed, and also being a devoted mother to her daughter. However four years ago, after going on a white water kayaking trip to Mexico, led by former Olympian Ben Kvanli, she discovered her natural gift for kayaking and became instantly hooked.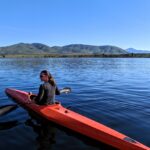 "Kayak gives me an opportunity to improve myself every time I train. I can set goals and crush them. It gives me an opportunity to contend with and against individuals with similar physical abilities. It has allowed me to travel the world competing."
This newfound passion was not without complications however, as Jillian lacked the grip and supination in her right hand needed to adequately hold and operate the paddle, and for nearly two years she struggled, trying various different straps and grips, but to no avail. Then one day, a lady in the para-canoe team mentioned Active Hands as she recalled having seen a rower using one of the aids previously. So Jillian ordered one and in her own words, "it changed my game".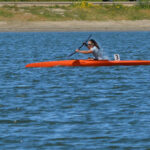 "Active Hands has given me the ability to take my hand deficiency out of the picture. They allow me the ability to grasp and hold my paddle and to train my right arm with the same level, intensity, and weights as my left. When doing group classes, including cross fit, I have much fewer modifications due to my lack of grasp and reprehension. I'd be lost without it."
Far from being lost, Jillian has since proceeded to take the kayaking world by storm, competing at both national and international levels. At the Nationals in Oklahoma she won two golds, a silver and three bronzes, and at the Pan American Games in Nova Scotia she came 4th, finishing just behind three Olympians whilst also achieving a personal best. But results like these do not come without dedication, and Jillian has a gruelling schedule which sees her hitting the gym four times a week and the water as much as eight times a week!
Jillian has many more competitions lined up this year both at home and abroad, and with Paralympic places still up for grabs in Team USA for Tokyo 2020, it is vital that she perform to the best of her ability in each and every one. And no matter whether she is training in the gym or competing in the rapids, Active Hands is with her every step of the way…
"I would highly recommend Active Hands – life changing devices from a company that cares."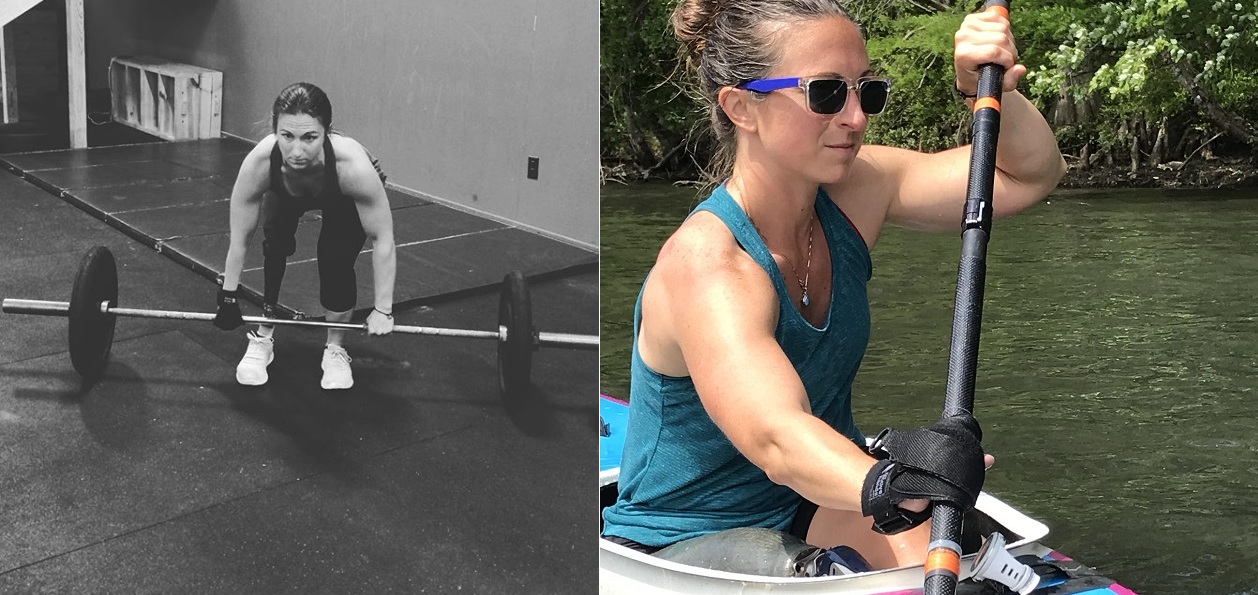 Gareth Herridge