After months of feeling the cold, many of us are thrilled to be feeling glimpses of summer warmth. Despite this, at Active Hands, we are already thinking ahead to next winter and how to help our customers keep warm when the cold weather returns, with some clever bespoke gloves.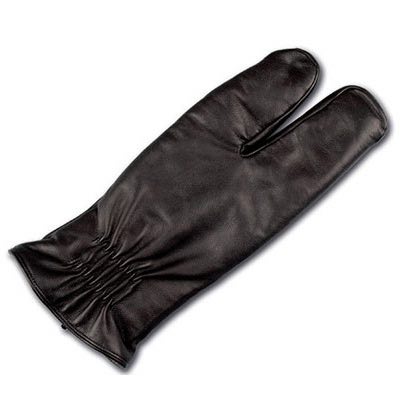 There is little worse than needing to head outdoors when you don't have the right clothing to keep you warm. Cold hands can really affect how your whole body feels and having a decent pair of warm gloves can make the world of difference. But if you have Limb Difference in your hands or fingers, finding a pair of gloves to fit can be very challenging.
Why create bespoke gloves?
A few years ago we received an email from a manager who was desperate to find a solution for an employee who, after a change in policy, was facing the possibility of no longer being able to work. The large company had brought in a requirement for all employees to wear safety gloves whilst installing their equipment. This manager worked with an employee with Limb Difference. They explained to us how they had tried all sorts of ways to purchase or create a pair of gloves that would fit their colleague and enable him to continue doing the job he was trained for, but with no success.
After several conversations, photographs and drawings, we were able to create a one-off pair of gloves for this customer who was thrilled to be able to keep working – and to work safely! And that got us thinking. There must be a way to reliably create attractive and functional gloves for those with Limb Difference that are completely tailored to their individual hand shape. We wanted a design process that was customer friendly, a service that was reliable and an outcome that continued our insistence on high quality.
Well, we are thrilled to announce that we have found a great solution! We are now working with a manufacturer who can create bespoke gloves that will fit you… well, like a glove!
How do I design my bespoke gloves?
The German manufacturing company we have partnered with create traditional leather gloves. They have been making bespoke gloves for many years. Working closely with doctors, OTs and directly with clients, they have created a simple but accurate process for producing gloves that meet your individual needs. Whether you need gloves to keep you safe at work or want to stay warm during the winter, they have a wide range of materials and designs to suit every need.
To create your gloves, visit our website to request a planning form. Using the form, simply take your measurements and choose from the wide range of available fabrics and linings. The manufacturer will then send a personalised quote and create your bespoke gloves.
The company explain their three aims in manufacturing personalised gloves are to;
Protect particularly sensitive areas of your hand at work and sport
Warm up areas that are particularly sensitive to cold with an [optional] integrated heater."
They have helped many people to create comfortable, warm and stylish gloves.
What options do I have?
As well as creating a completely bespoke shape for your gloves, you are able to choose from a wide range of options to create gloves that look beautiful as well as functioning superbly.
Three types of leather are available, in either black, brown or grey. You can choose to line your gloves in fleece, lamb fur or silk.
To fasten your gloves, again a wide range of options are available to you. From a strap fastening with velcro or press stud, to a zip, elastic or no fastening at all. There is an option that works for everyone.

If feeling the cold is especially uncomfortable for you, or if you spend lots of time outdoors, you can even add an integrated heater to keep your hands toasty warm, whatever the weather!
Success Stories
The gloves made are truly bespoke and together with their customers, our manufacturers have made some really fascinating products! From work gloves for a baker that protects their hand up to temperatures of 255 degrees, to gloves with extra padding in places where sensitivity is heightened after a burns injury.
Take a look at some of their previous successful projects below.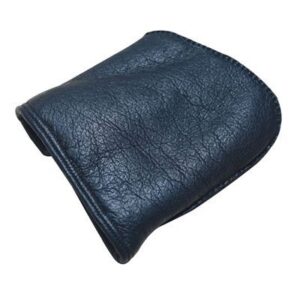 Stump Protection
This glove protects the remaining arm from cold and pressure. A Velcro fastener has been added for easier handling and to ensure the glove stays in position well.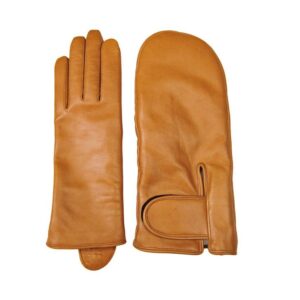 Pair of gloves for a client with CRPS
The tab on these gloves makes them easier to put on, since the user had reduced grip. An integrated slit also makes them easier to put on.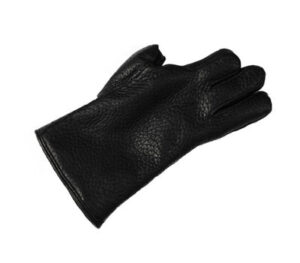 A Glove for a person with Dysmelia
For a hand with shortened fingers. The finger ends of the glove have been made wider. The fingertips are additionally protected by the incorporation of padding material.
As with all bespoke products, getting from initial design to complete product can take a little time. So though it may seem a little jarring to be thinking about next winter when many of us are just beginning to enjoy the beginnings of summer, it's actually the perfect time to plan ahead. Why not use this summer to invest in your future self? Head into next winter in a pair of beautiful, high quality gloves that fit you perfectly.
Johanna Smith