Time for the penultimate article of our Asking Your Questions series on getting involved in sport! If you've been hibernating for the last few months you can check out the first six on our news page!
Time for Question #7…
How can I get involved in sport/ exercise with a disability?
You guys are clearly very active – lots of ideas and motivation to get out there!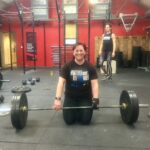 It's so easy to get involved in sport even with some sort of disability. I compete with a fantastic group of adapted athletes of all varying degrees of ability (Team Adaptive Crossfit) on Facebook and there really is no excuse to not take part. Crossfit is all inclusive. I train at Crossfit Cumbria and the coaches are amazing. You can find so many groups on social media and Instagram and ask any one of us and we will point you in the right direction. My lack of hand doesn't hold me back. In fact it's quite the opposite. It drives me forward, keeps me positive and has introduced me to so many adapted athletes who all have the same positive outlook as me. [Tina]
…
Look up your local paralympic chapter, or collab with a facility or organization to start classes or wellness activities. [Teejay, Instagram]
…
Find activities you love. Find a gym/club/trainer/class that will give you the adequate support. Then go for it, as scary as it seems. [Tayalh, Instagram]
…
I joined a local gym, do the classes, including weight-lifting with everyone else & do it my own way. No one comments, people help if I take longer to tidy up. HIIT classes will never happen, they are way too fast for me to keep up. But others are fine. I have had some embarrassing experiences, but at least I make people laugh. [Philippa, Instagram]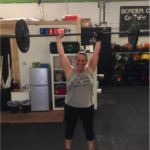 I lost my right hand in Afghanistan. I weight lift every day. Research online for lifting prosthetics. Also research disabled athletes online and follow their exercises. [Troy, Facebook]
…
Look out for 'disability sports fests' where you can try lots of different sports in one place. My daughter swims and wheelchair fences (she uses the Active Hand strap when Fencing) we need more Wheelchair fencers in the UK – come along and have a go. [Helen, Facebook]
…
Seek out social media postings, because sports/exercise events for disability don't advertise in papers and TV and such. [Bucky, Facebook]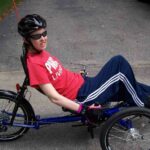 It's always great to hear how you stay active – we love receiving pictures and videos of our gripping aids in action, just tag us!
A big thank you to everyone who contributed answers!  If you are looking for an active lifestyle, check out our website www.activehands.com for a wide range of products to enable you to 'get a grip' of gym and sporting equipment, as well as kitchen and gardening implements and many other items!  For further motivation, become a part of our wonderful community on Facebook, Twitter or Instagram and enjoy the remainder of our Christmas countdown series!