General Purpose gripping aid
$84.95
Description
Durable and versatile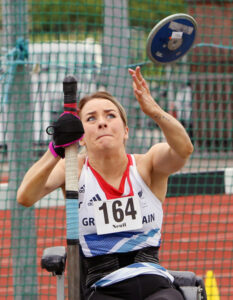 General Purpose gripping aids are essential for a wide range of tasks – at home, in the gym or out and about. Whether you've had a stroke, suffered a spinal injury or have any condition which reduces your hand function, our aids could unlock any number of activities for you:
Working out in the gym (e.g. holding free weights, using a rowing machine)
Playing on the Nintendo Wii
DIY at home (using a saw or hammer)
Holding a pool or snooker cue
Rowing or Kayaking
Gardening
Holding a glass or bottle
I get continuous movement on the hand cycle now, no longer have to stop every few minutes to replace my  hand.

What I especially like is having my hand actually "grasp". In therapy I'd gotten a cloth aid. It was similar in theory, but weak. One's fingers go into a loose "pouch" that gets strapped around the bar. Not only did my fingers keep slipping out, they never got to touch or grip what I  was supposed to be "holding on too." It was useless. Active Hands is like having a secure hand over one's own hand as one grips directly.

Pam
How they work
General Purpose gripping aids function by the tightening of a strap in the upper section, which gently pulls the hand into a fist shape, adjusting to hold items in the palm. The wrist strap is also adjustable and the aid is padded to reduce chafing. Our video contains instructions on how to put the aids on, or you can download our General Purpose instructions.
Which size should I buy?
Most adults find that our 'Standard' size fits them, however General Purpose gripping aids are also available in 'Small' (for adults with especially petite hands and children aged over five) and 'Large' sizes. For children aged under 5 please see our General Purpose 'Mini' size. See our size guide to find out which size is best for you.
Made of Strong Stuff
Active Hands aids are both kind to the skin and made to last. Built from tough webbing and comfortable but durable neoprene (wet suit material) they're designed to withstand regular use, even for strenuous activities. All aids are machine washable.
For each pink aid purchased Active Hands donates £2 to Breast Cancer Care and you will receive a pink ribbon badge with your order. Find out why Active Hands supports the charity in this news story.