Well we made it, the final Monday of disability employment awareness month. And if you weren't aware of it beforehand, after five blog entries of me prattling on about it, you sure as s*** must be by now!
We've heard from several different people, offering varying different opinions and perspectives on not only looking for employment as a person with a disability, but also being accepted into the workplace as a person with a disability; seeing very much the good, the bad and the ugly sides of things.
But what if you or someone you know are wanting to get into employment? What opportunities and resources are out there to make things easier for people with disabilities to find a job? Let's take a quick look…
The Links Effect
Remploy – To anyone seeking advice or guidance to do with getting back into work, or who is looking for support once back in work, then look no further than Remploy. For over 70 years, this company has helped individuals with disabilities to find employment; whether this be through helping them acquire the necessary skill sets, suggesting ways to polish up their CVs and interview techniques, or simply talking through their options. On top of this, Remploy also works with employers and communities in order to help them recognise and remove barriers to allow access to the workplace for all, whilst also striving to create a friendly, inclusive workplace environment. They had previously also operated a number of nationwide factories manned exclusively by disabled workers; however these have since all been closed as the government believed it was best "to concentrate on getting disabled people into mainstream work, rather than subsidising disabled-only factories". Nevertheless, their website is an absolute goldmine of useful information and they have telephone as well as online advisors at hand, ready to help. I would recommend that anyone with any questions to do with disability employment make this their first point of call.

Disability Jobsite – Assisting people with a disability to actively participate in employment and supporting them on the pathway to work, the Disability Jobsite gives some basic interview and CV advice as well as having an employers database of possible job opportunities for people with disabilities. Here you can see if they have any jobs listed in your area and if you see anything that piques your interest then you can select to apply for the job through the website, the idea being that this will offer you "barrier free" e-recruitment.
Reasonable Adjustments For Disabled Workers – The law states that "employers must make reasonable adjustments to make sure workers with disabilities, or physical or mental health conditions, aren't substantially disadvantaged when doing their jobs". These "reasonable adjustments" can be anything from altering the recruitment process or workplace setup so wheelchair users can have their interviews or do their jobs on the ground floor, to making physical alterations such as installing ramps. Speaking to your employer about these types of alterations should always be the first thing you do once you have a job and/or are ready to return to work.
Access To Work – Once you have spoken to your employer about any reasonable adjustments they can make then you can choose to apply for a grant from Access To Work; the idea being that they help make it as easy as possible for people with disabilities to do their jobs. This could mean providing specialist equipment, adaptations or support worker services to help you in your job, or by helping you with transport to and from work. While they won't pay for things you would need to do your job whether or not you were disabled, they will pay for things you need to do your job because you are disabled (as long as you fit the criteria). So if you feel that certain items would significantly improve your ability to do your job, or if you struggle to get to and from work, then it's worth clicking on the link and seeing if you are eligible.
Spinal Injuries Association (SIA) – A one-stop-shop for all things spinal, the SIA offers guidance and advice to do with any and all aspects of spinal cord injury, including employment. On their website you can find message boards, an email address and a freephone advice line where you can talk to a trained specialist one-to-one, who will be able to give you all the support you need. This could be in the form of a list of the best websites to visit when looking for employment, the best people to speak to if you're having issues at work, or just what options are out there for the spinally injured when it comes to employment. The website also advertises any potential jobs or voluntary positions that are going within SIA, so it's always worth looking to see if there is something in your area. And I know that 'spinal injury' is only a very small slice of the 'disability pie' (I used SIA as the example here because this is the one I've had the most personal experience with), but almost all disabilities will have their own Association – just do a little search online, "[insert disability/condition] association", and it will likely be the top result.
Jobcentre Plus – Probably the most obvious suggestion for any able-bodied person looking for employment, but did you know that every Jobcentre Plus should have a Disability Employment Advisor specifically there to help advise and assist those with disabilities to get back into work? These advisors or work coaches can carry out assessments to find out what sort of work would be best for you, based on your qualifications, previous jobs and the extent of your disability. After this assessment you can work together to form a plan of action on how to best move forward and gain employment. It was a trip to my local Jobcentre Plus, 10 years ago that found me the volunteering position at the primary school, which then led me to completing the teaching assistant courses, which in turn led me to be employed in the college I now work at, so who knows what you might find. For a full list of all the Jobcentre Plus offices and where to find them, check out this link.
Positive About Disabled People – When searching or applying for a job, it may be worth keeping your eyes open for this symbol: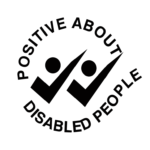 This is awarded by the Jobcentre Plus to employers who have demonstrated that they are committed to recruiting disabled employees and developing their skills and prospects. In order to gain this recognition, an employer must meet and uphold these five commitments:
1. To interview all disabled applicants who meet the minimum criteria for a job vacancy and to consider them on their abilities.
2. To promote open discussion with disabled employees (at least once a year) to talk about what both parties can do to make sure they're developing and using their abilities.
3. To make every effort when an employee becomes disabled to make sure they remain in employment.
4. To take the appropriate action to ensure that all employees are equipped with the sufficient disability awareness needed to make these commitments successful.
5. To review these commitments annually and assess what has been achieved and plan ways to improve. Also, to update employees and Jobcentre Plus about progress and future plans.
This means that, as long as you meet the minimum job criteria for the vacancy, you are guaranteed an interview; a metaphorical yet invaluable 'wheel in the door' so to speak! Then it is up to you to demonstrate why you and you alone are the right person for the job.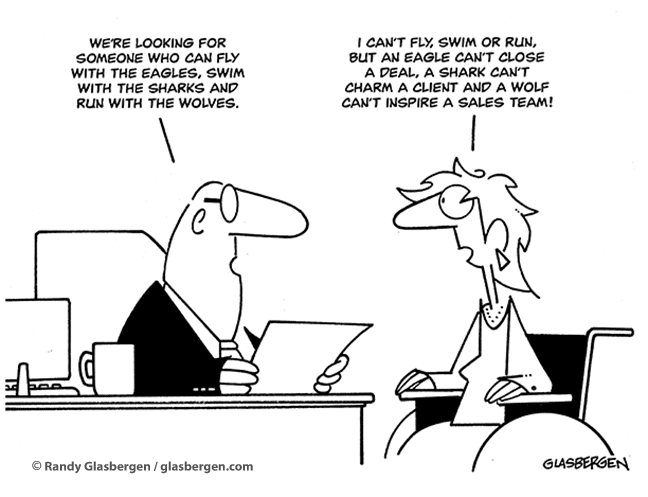 Volunteering – Okay, so this final one is a bit of a cheat as it's tecnically not really an opportunity or resource, but as I've mentioned previously, I wouldn't be in the job I am now had it not been for starting off as a volunteer school reading assistant. Sure, you don't get paid for the work you do, but that doesn't mean you won't be getting anything out of it, with the experience and demonstrated ability to work being invaluable additions to your CV and great ammo to use in an interview. Plus it can be a genuinely cathartic feeling to know you're giving back to the community and putting your skills to use. Maybe you're just not interested in entering the sometimes stressful world of paid work, maybe you just fancy doing something to keep your mind and body active; there are any number of reasons why taking up a voluntary position could be the right move for you. If you think you're interested in volunteering then pop into your local Jobcentre Plus or simply visit Do-it, the UK's national volunteering database, where you can enter your postcode/town to find volunteering opportunities near you, including work from home positions if this is what you'd prefer.
Summing Up & Signing Off
There will doubtless be other helpful services and oranisations out there (and if you think I've missed any big ones then feel free to mention them in the comments section), this is just a brief look at some of the ones I found that could hopefully make it that little bit easier and offer you a starting point if/when you decide to take the employment plunge!
If you've read the four previous entries leading up to this (and if not, pause everything and go do it!) then thanks for sticking with me, I hope it's been an entertaining and informative trip down Disability Employment Avenue! Personally speaking, I think if I've learnt anything from the various accounts I've relayed here over the past month it's that, whereas there has been a definite general improvement and societal shift towards disability employment in the 21st century, there is still a way to go before we are given unequivocal equal standing with our able-bodied counterparts.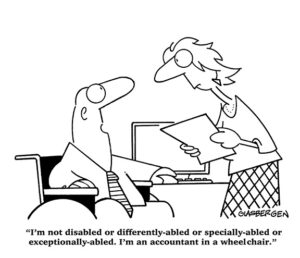 More input is needed from the disabled community, and a better general awareness and understanding of disabilities is needed on the part of employers and the workforce as a whole. And whereas there will be certain disability specific jobs tailored for us (see Shaun's story), we shouldn't be limited to only being considered for employment in positions such as those. Unfortunately Jamie's horror story (see Part 3) will not be an isolated incident and many other disabled people will have been victims of unprofessional and negative prejudices, either when looking for employment or in the workplace itself. It is up to us a community to rise above this, support each other where possible and refuse to allow this to sway us from our goals. Equality and change is happening. And at the end of the day, we're a resilient bunch and chances are we've been through a hell of a lot worse…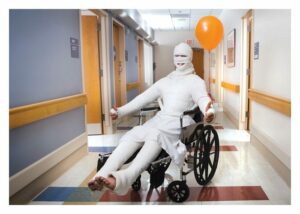 Thanks for reading!
G