Back in 2016, in the build up to Rio, we published an article on a number of Paralympic hopefuls, one of whom was Australian swimmer Rachael Watson. Rachael, who has cerebral palsy along with the muscle weakening Guillain-Barre syndrome, was competing in the S4 50m freestyle, which she not only ended up winning, but set a new Paralympic record in the process.
We were recently contacted by Rachael, who wanted to let us know that she had successfully defended her title in Tokyo last year, collecting a second Paralympic gold medal, and that Active Hands had had a part to play in all this! We were obviously thrilled to hear this news and so created a follow-up article with Rachael; looking at her recent success in Tokyo, the dedication required to be a Paralympian, her plans for the future, and why she believes swimming is the ideal sport for anyone with a disability.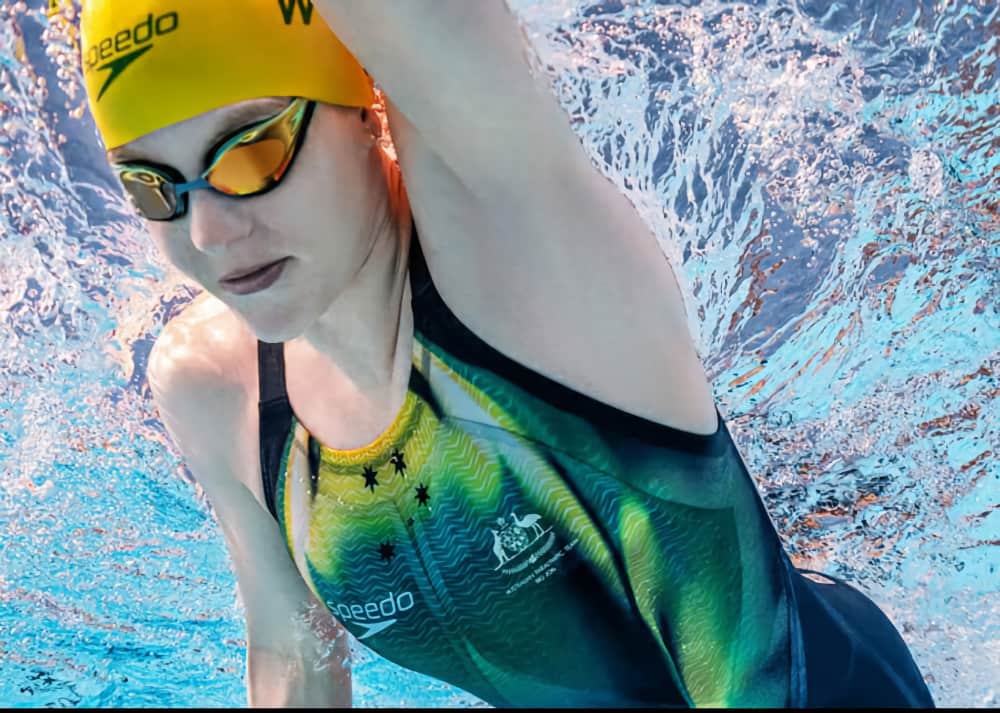 Rachael Wins Gold
"It feels incredible!" exclaims Rachael, who is finally grasping the reality that she is now a two-time Paralympic gold medallist. She fully admits to not even expecting to win gold five years ago, let alone take back-to-back victories in record breaking times! Of course, the overall experience of Tokyo was vastly different from that of Rio, and she along with the rest of the athletes had been briefed on the safety restrictions and requirements before leaving; however this didn't stop her from embracing the atmosphere and grandness of the event.
[Winning the gold] didn't quite sink in at the time. To have broken the Paralympic record again is just amazing.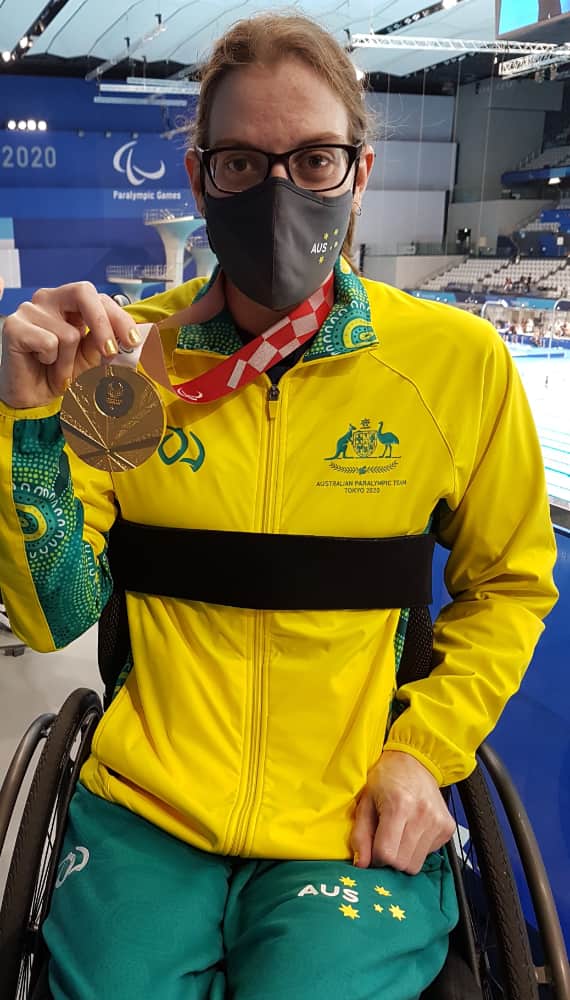 Becoming a Paralympian doesn't just happen overnight though. It requires years of dedication and determination, with Rachael spending an average of four days a week training in the pool and a further two spent in the gym, as well as fitting in rehab sessions that are specific to her medical condition.
How Did Your Active Hands Gripping Aids Help?
It is in these gym and rehab sessions where Rachael's General Purpose Gripping Aids come into play. Having relied on them for many years at this point, Rachael uses these aids in order to be able to hold onto a variety of gym apparatus and machines. Accessing this kind of equipment has not only helped Rachael with her independence but has also helped her reach and maintain the peak physical conditions required in order to compete and win at the highest level.
The Active Hands gripping aids enable me to hold onto different pieces of equipment such as a lat pull down and this means that once strapped in, I can independently do the set without needing assistance. These grip aids are the best thing ever made as they make such a difference for me. Thank you for making such a great product!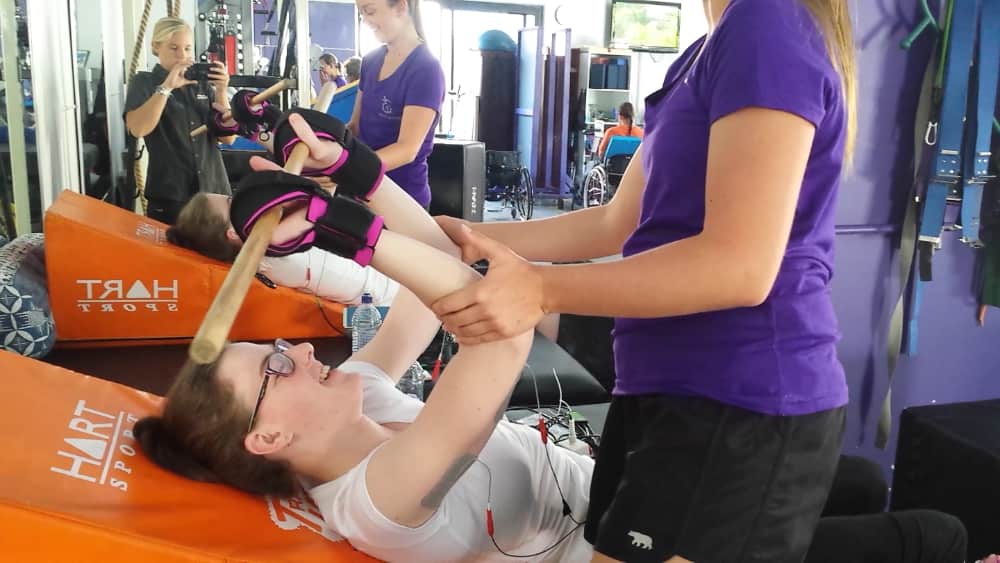 What's Next for Rachael Watson?
With Rio and Tokyo now behind her, and the possibility of Paris still years away, Rachael took the opportunity to give herself a much deserved break; visiting schools and giving talks during this time. After all, five years is a long time to stay on the same track, explains Rachael, so it's nice to veer off it and refresh oneself before returning to focus on the next goal. And with the World Championships in Portugal later this year, qualifying for which takes place in April, Rachael has her next goal firmly in her sights!
I'd just like to encourage anyone with a disability to give swimming a go. You don't need to find a coach that has experience coaching people with your type of impairment because this isn't easy to find so instead you should find someone who is willing to learn and adapt and has an open mind. I find that I make more progress in the pool than I do on land because of the benefits of the water.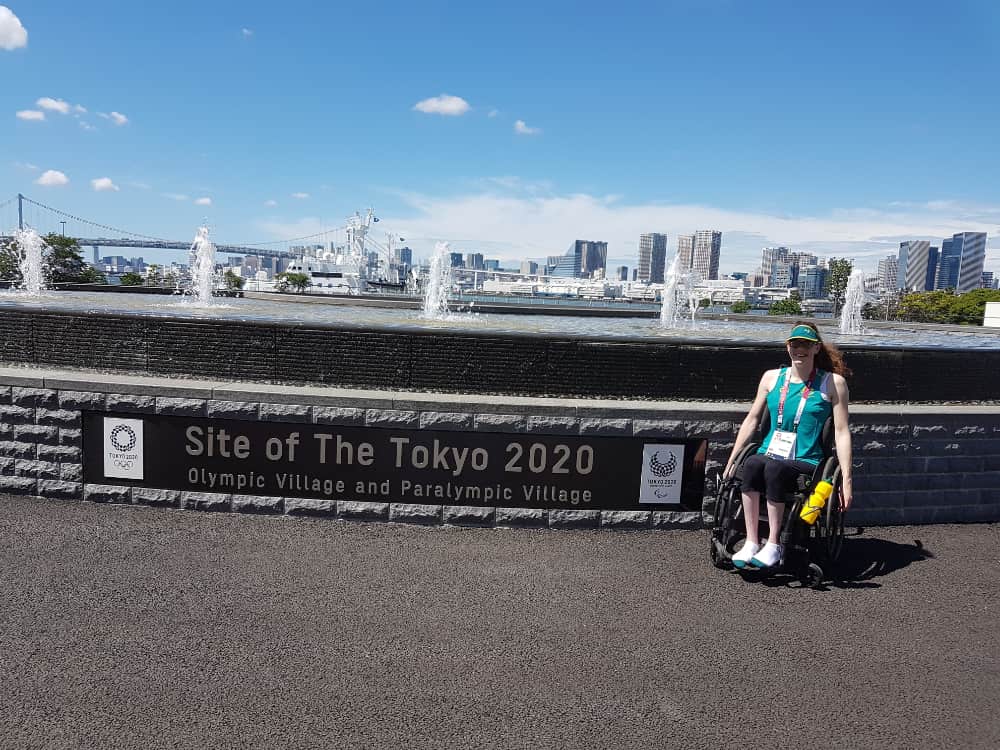 Gareth Herridge