Active Hands General Purpose Gripping Aids are now available in hot pink!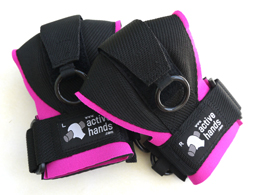 Ever since the launch of our Mini Aids in pink there have been requests for a pink option in our larger sizes. At Active Hands we like to listen to our customers, so we began to look into alternative colours.
Earlier this year we released a very small number of pinks as an exclusive edition at the Mobility Roadshow in Telford, UK, but now we are giving everyone the chance to 'get a grip' on them!
Order worldwide from our online shop in all our normal sizes – small, standard and large – and keep your eyes on our website and Facebook page for more exciting developments.