Come and join us for fun, exercise and a challenge at the first ever Regain Cycling Festival at Thruxton Motor Racing Circuit in Andover, Hampshire on Saturday 16th September 2023!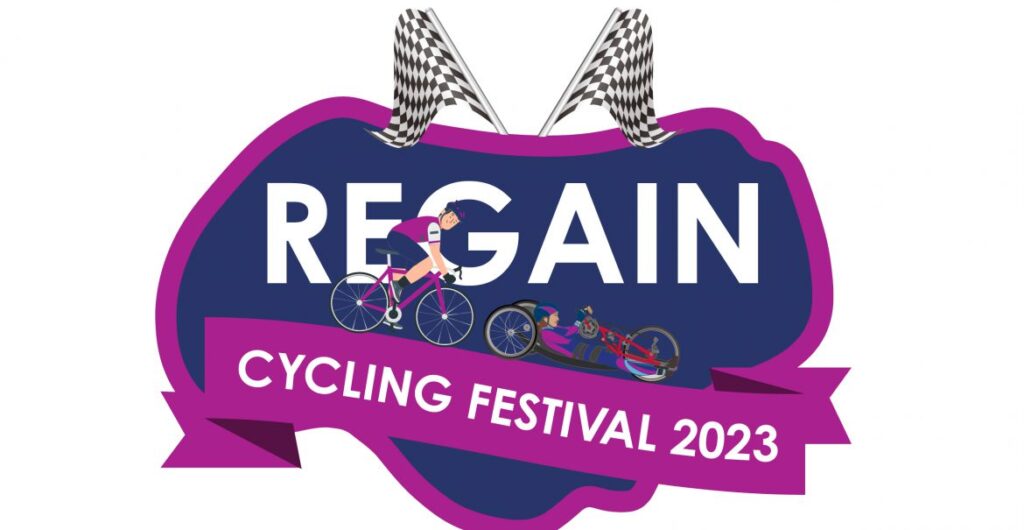 A Challenge for Everyone
The Regain Cycling festival is fully inclusive – open to all ages and abilities and whatever type of bike/handbike/wheelchair with attachment you want to use. Set yourself a goal and then see how many laps you can do on the day!
| | | | |
| --- | --- | --- | --- |
| The Challenge | Number of Laps | Approx. Miles to Cycle | Entry Fee |
| Family | 1-3 | 2.4-7.2 | £10 |
| Bronze | 10 | 24 | £45 |
| Silver | 20 | 48 | £45 |
| Gold | 30 | 72 | £45 |
Whichever challenge you choose, fundraise as much as you can to help Regain to continue their awesome work!
All challenges include refreshments from the pit lane during the race, medical support while on the track, a food voucher and a medal! The Bronze, Silver and Gold challenges also include event timing and entertainment in the evening.
There is also the opportunity for Tetraplegics to come along and have a hand-cycling taster experience.
Try out our Products in the Pit Garages
An exhibition stand like no other! Not all of our team are avid cyclists – some of our bikes haven't seen action in the last decade (guilty!). So we'll be hanging out in the pit lane garages while Rob and family are working hard on the track! We'll have some of our most popular products with us for you to try out. We're a friendly bunch – so come along with any questions, or just for a chat!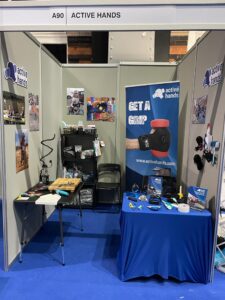 An Evening of Fun
The Bronze, Silver and Gold challenges include entertainment in the evening! This includes food and live music!
If cycling isn't for you, you can still join the evening fun – at just £20 for an adult ticket and £10 for a child. Our team will be there having a blast!
Don't fancy a late-night drive home? There is free camping available on site for tents and campervans, with a suggested donation of £10pp to help support Regain and their work.
Regain Sports Charity – What do they do?
When they're not cycling laps around world-famous motor racing circuits, what do Regain do?
Regain Sports Charity provide both practical and financial help to tetraplegics, particularly in the early years of injury.
These are their aims:
To help sports tetraplegics lead independent and fulfilling lives by fully or part funding equipment and facilities that improve mobility, communication, educational options and employment opportunities.
To raise funds through donations, events, sponsorship, legacies and gifts in kind.
To develop and maintain relationships with tetraplegics and provide support to them and their families and carers.
To collaborate with other spinal injury charities and to develop partnerships that will have a lasting benefit for the charity and its beneficiaries.
To increase the awareness of risks and educate the general public to try and reduce the number of accidents resulting in tetraplegia.
To ensure that the governance of Regain is working towards best practices.
Our CEO, Rob Smith, is delighted to be on the Board of Trustees for Regain, and says:
"Regain are a brilliant charity who are often the only organisation who will assist with funding for necessary sports and disability equipment. The events they put on are always fun and inclusive and the funds raised make a huge difference to the lives of UK tetraplegics."
Regain also run more elaborate cycle rides around the world with their Milan to Venice bike ride coming up in September too!