Carrying items as a wheelchair user can be difficult and frustrating. The LapStacker helps secure items to your lap – hands and frustration free. If you're tired of dropping things while using your manual wheelchair, then the LapStacker can help.
**Special discount available for Active Hands customers: get £30 / €30 / $40 off with code ACTIVE40.**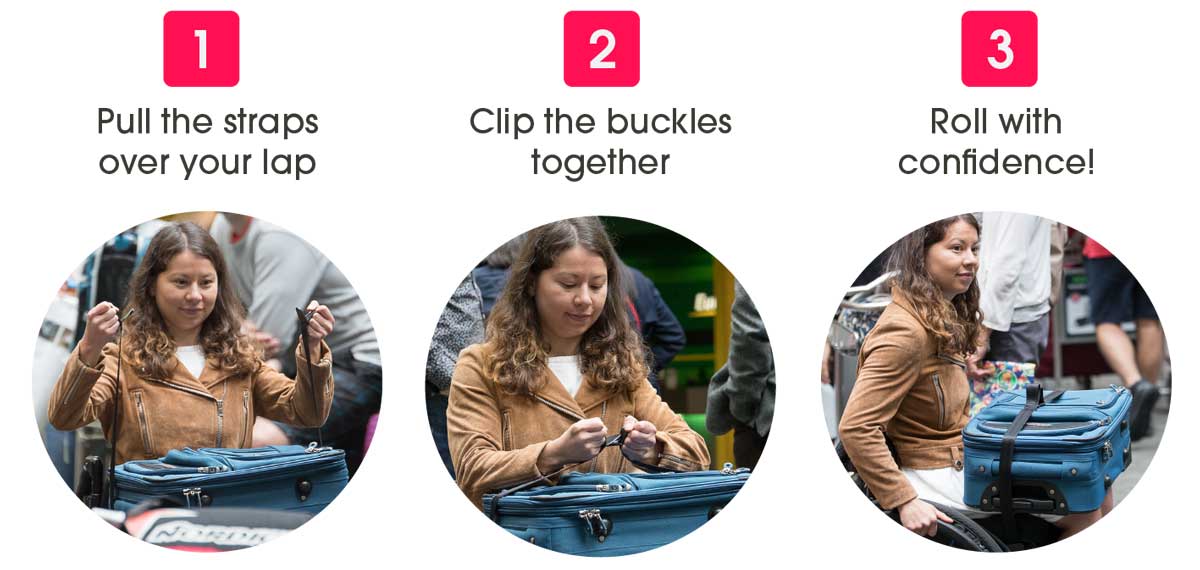 No longer will you struggle carrying luggage, laundry, firewood, groceries, books, laptops, tools, boxes…the list goes on! Use the LapStacker at work, in the outdoors, in the grocery store, around home, while travelling…anywhere you can go! Save money by preventing items from breaking when they fall off your lap. Increase your confidence by reducing embarrassing fumbles – it gives you an extra set of hands.
I am not sure how I managed without it! No more paperwork spread all over the
office floor. I carried boxes I wouldn't have been able to. Even putting my bags
and stuff in the car has become a whole lot easier – it is awesome. It gives
independence and stops embarrassing drops! Love it and can't recommend it
enough!

– Susan Wadsworth, paraplegic from New Zealand
The LapStacker fits discreetly onto almost any manual wheelchair thanks to a wide range of mounting components that can be customised for your wheelchair.
The LapStacker has a variety of different attachments to suit your chair. To make sure you get the correct attachments we will pass you onto the LapStacker website to make your purchase. On their website you can enter your chair details and their system will find the right combination of parts of your chair.