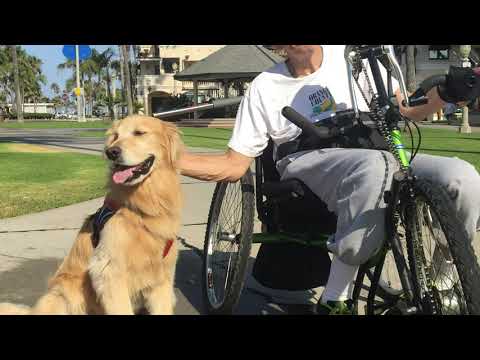 Accessing the Outdoors with a disability
Whether you're walking the dog, doing the gardening or off on an adventure, our shop holds something to make the outdoors more accessible to you!
Or why not use our adaptive fishing equipment, such as the strong arm 2, to pursue a relaxing hobby?
Active Hands in the Great Outdoors...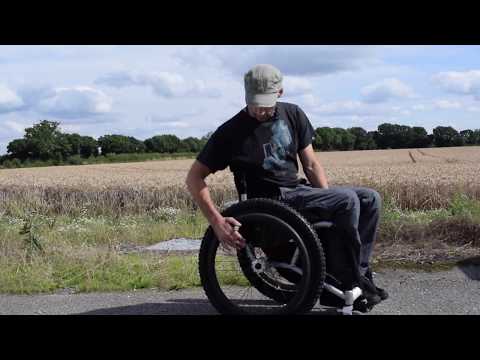 Push Rims and gloves designed for customers with SCI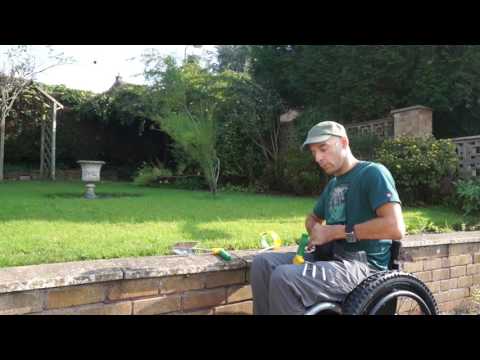 How can I garden with a disability?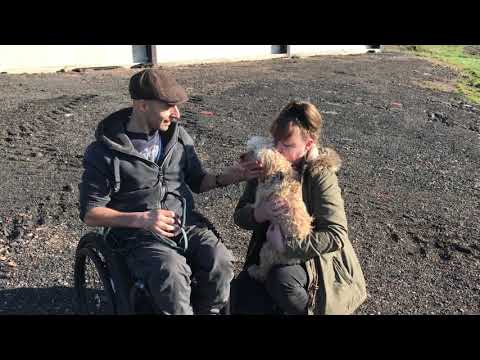 Disability No-Grip Dog Lead and Magloc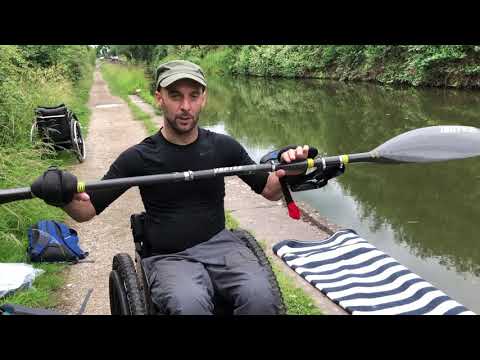 Kayaking with a Disability
Case Study: Jillian Elwart
Born with a birth defect that resulted in a right malformed leg above the knee and a right hand made up of a thumb and two fingers, Jillian began wearing a prosthetic leg at around one year old. However, growing up, she never felt like or was treated any differently to other children; playing outside, riding her bike, rollerskating, being a kid! Although her love of adventure, fitness and the great outdoors never faded, as Jillian transitioned from a child into an adult, her priorities had to shift, and she focused her attention on her BA and post grad studies, the successful career that followed, and also being a devoted mother to her daughter. However four years ago, after going on a white water kayaking trip to Mexico, led by former Olympian Ben Kvanli, she discovered her natural gift for kayaking and became instantly hooked. The only problem? Jillian lacked the grip and supination in her right hand needed to adequately hold and operate the paddle, and for nearly two years she struggled, trying various different straps and grips, but to no avail. Then one day, a lady in the para-canoe team mentioned Active Hands as she recalled having seen a rower using one of the aids previously. So Jillian ordered one and in her own words, "it changed my game". "Active Hands has given me the ability to take my hand deficiency out of the picture.  They allow me the ability to grasp and hold my paddle and to train my right arm with the same level, intensity, and weights as my left.  When doing group classes, including cross fit, I have much fewer modifications due to my lack of grasp and reprehension. I'd be lost without it." Far from being lost, Jillian has since proceeded to take the kayaking world by storm, competing at both national and international levels. At the Nationals in Oklahoma she won two golds, a silver and three bronzes, and at the Pan American Games in Nova Scotia she came 4th, finishing just behind three Olympians whilst also achieving a personal best. 
Related Products