For those of you who visit our website often, we thought it might be easier to have a section that contains our newest products. These products can all be found in the other sections too.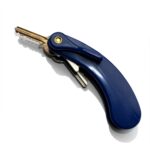 Keys can feel small and fiddly to use when you have reduced hand function. This key turner gives you a chunky handle to hold while you insert and turn the key, making it easier to unlock doors. The lever firmly holds the key in place so you can insert it into the lock more easily.
Price: £7.95/ €9.95/ $11.95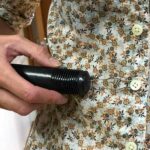 The button puller is great for doing up and un-doing buttons. Just pop the metal hook through the button hole and around the button, hold the fabric down and pull through. With a bit of practice it is possible to do it one-handed! To un-do buttons put the hook over the button and post it back through the hole. It took me a little bit of practice to get the knack but when you do it makes dressing so much easier!
Price: £6.95/ €8.95/ $10.95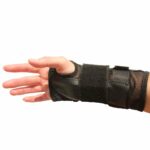 Injuring or spraining your wrist can be really painful and wrist splints like this one can help with recovery or be used for support when strengthening. The design of this wrist splint means it is less medical looking. It works for left and right hands too and the amount of support can be altered by removing the metal bar from its sleeve or by adjusting the elastic strap. We have tested it out and it can be used underneath our gripping aids too!
                                             Price: £19.95/ €23.95/ $25.95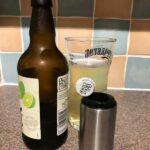 On a Friday evening, I love to sit down with a bottle of cider and relax into the weekend. If you struggle to open bottles, or even if you just like a good gadget, then this one is for you. Put the bottle opener on the top of the bottle and push down, this removes the cap – simple! It even has a handy magnet on the edge to stop the bottle cap disappearing off behind the bin!
Price: £9.95/ €10.95/ $12.95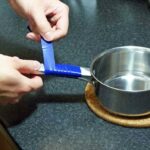 Sometimes we want a bit of extra grip around items, or maybe a bit of extra padding. This strip of silicon is anti-slip giving you a better grip on any item that you wrap it round. Unlike tape, it doesn't leave a sticky residue and it can be unwrapped and re-wrapped as required. The tape sticks to itself. Great for disability life-hacks: why not add grip to your crutches, handles, pens, cutlery etc.
Price: £3.95/ €4.95/ $5.95
---