For those of you who visit our website often, we thought it might be easier to have a section that contains our newest products. These products can all be found in the other sections too.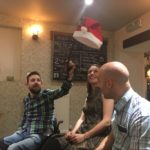 If dropping a paperclip turns into a 10-minute pick-up task, this is the thing for you.  Simply flex your wrist to operate the grabber, so no need for finger function or an ability to give a firm squeeze.  And no  "one-size fits no-one" – this reacher is fully adjustable and is available in left or right hand variations. Use it for anything from picking things up, to drawing curtains, to making the bed, to stealing your mate's hat.
Price: £219.95/ €249.95/ $299.95
Putting socks on when you have reduced finger function can be a tricky business. These socks make putting on socks what you want it  to be: a simple daily activity. Simply slide a finger through each loop and pull your socks on with no fuss.
The standard thin cotton socks are perfect for day-to-day use and the thick winter socks, with a tog rating of 2.45, are fluffy and soft on the inside and perfect for keeping your toes warm when it's too cold outside!
Price: £7.95 – 39.95/ €9.95 – €54.95/ $11.95 – $69.95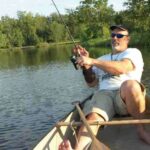 If you have poor hand function, fishing might be a hobby you've struggled with. The Strong-Arm is a hands-free fishing rod holder that gives you total control, without the need for grip.  The cuff fits securely around your arm and wrist, providing support and eliminating wrist fatigue. Simply attach the Strong-Arm to your wrist, slide the fishing rod into the holder – and get to work on catching your dinner!
Designed primarily as a fishing aid, it can also be used to hold and use golf clubs for extra Sunday-afternoon entertainment!
Price: £24.95/ €27.95/ $32.95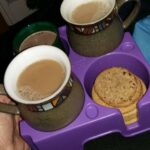 The Muggi, like the SpillNot is a drinks carrier. It may not have the same cool use of physics, but it does allow you to carry up to four drinks – or fewer drinks and some biscuits – from the kitchen to the sofa or your desk. Now there's no excuse not to make your 'other half' a cuppa (and it might help distract them if you just ate the last slice of cake…).
Price: £14.95/ €19.95/ $24.95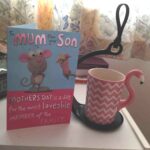 Carrying drinks, particularly hot ones, from room to room can be really difficult if you struggle with mobility or grip.  The SpillNot, however, makes this far easier!  Having placed your mug, cup or small bowl on to its non-slip base, simply slide your hand through the fabric loop at the top.  You can then swing your SpillNot around as much as you like and thanks to the laws of physics, your drink will never spill.  So now you can carry your coffee from the kitchen to the sofa or back to your desk with no problems, or even deliver a cuppa to your 'other half' in the mornings and earn yourself extra brownie points!  The SpillNot also includes a non-slip coaster which can be removed and used to protect your table-tops (it also makes a handy jar opener).
Price: £14.95/ €19.95/ $19.95
Pulling plugs out of the wall or from socket banks under the desk can be difficult if you need to use two hands or if the plug is slim. These plug tugs wrap around the plug and allow you to slide a few fingers in to remove plugs. They are made of flexible plastic that means you can pop them into your laptop bag without them taking up too much space!
Sadly, they are only manufactured for 3-pin rectangular-pin plugs (used in the UK and a few other countries).
Price: £9.95/ €10.95/ $12.95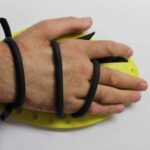 If swimming is a part of your workout or leisure time, but you struggle to form a cup shape with your hand, these swimming paddles make a really noticeable difference.  Made of plastic with three rubber loops across the back, you simply slide your hand under the loops, adjust them to fit by pulling on the other side and you're ready to go.  The extra resistance provided by these paddles enables you to swim faster and more efficiently.  They also provide a really effective workout for your arms and shoulders.
Price: £14.95/ €20.95/ $24.95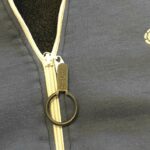 Zip grips are plastic loops that can be attached to a zipper. Put them on your coat, bag, hoodie, cardigan or boots to make doing up zips so much easier! They are machine washable so once they are on they can stay on. You might need a friend or carer to help you put the Zip Grips on – they just clip together but it's a little bit fiddly for those with hand function problems. Once they are on they are so light you can forget they are there – until you need to do the zip up!
Prices: £9.95/ €10.95/ $9.95
Plugging in a phone charger when you have hand function issues can be difficult. This set up makes it so easy – the phone cable is so keen to connect! There is a small adapter that fits into your phone or iPad, which stays in there. The cable then connects once it is held near to the phone.
Price: £19.95/ €23.95/ $19.95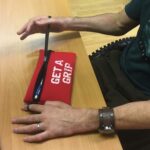 This pencil case is specifically designed for those with hand function problems. At each end of the zip is a finger ring, and attached to the zipper is large loop. This means that opening and closing the pencil case is easily done – no more using your teeth! Although we call this a 'pencil case' it is useful for storing any small items, such as make-up, toiletries or wheelchair tools. Available in a range of colours to suit you!
Price: £6.95/ €14.95/ $16.95
---