Gym/Sport/Leisure Products by Others
Whether you like to relax by playing cards, or with a spot of gardening, Active Hands have products to help you out.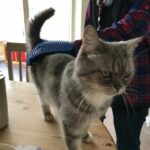 Pet brushes can be difficult to hold on to. This pet grooming glove solves that problem because you wear it! The glove has two surfaces – one side has silicon bristles to remove hair and the other side is velour for massaging your pet and giving them silky smooth fur.
The glove's velour side effectively collects loose hairs from furniture, sofa, carpets and etc. Easy to peel off and keep your house tidy. Can be used as a massage tool to offer your pet relaxing and enjoyable massaging.
Price: £9.95/ €12.95/ $14.95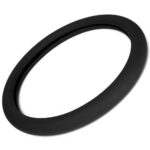 If you have reduced hand function it can be hard to get a grip on a steering wheel. These silicon covers are high friction, allowing the driver to get a grip by pushing against the wheel.
The steering wheel cover fits wheels from 36-40cm diameter. It is 2mm thick and has a slit running around the inside so that you can pull it over your wheel.
Price: £9.95 / €12.95 / $14.95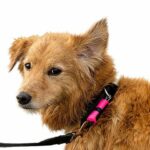 The Magloc is a unique, simple-to-use, one-handed connector designed to fit your dogs' standard collars and leads. With the magnetic attraction, units connect automatically once the lead is offered to the collar unit. Strong clips inside the device lock into the collar unit to form a strong mechanical connection. No more buttons or trigger clips needed in order to connect: great for those with reduced hand function.
Price: £11.95/ €14.95/ $16.95
Great for unstable wrist joints or periods of recovery from minor sprains or injury, these wrist splints are designed for those who like to keep active. The stylish, black design looks less medical than many prescribed splints.
The removable metal plate that protects the wrist can be adjusted slightly, by bending, if required. There is a neoprene section between your wrist/hand and the plate for comfort. The mesh section allows for airflow to the hand and arm. The elasticated strap around the middle of the splint allows you to tighten the aid as much or little as you like, giving you comfort and support where required. Once the metal plate is removed the elasticated wrist strap can be used for lighter support.
Price: £19.95 / €23.95 / $25.95
If your hands are not strong enough to grip items that you use regularly the receive-all could help you. It is a device that attaches easily to your wrist and hand that has an adapter that slots into it. The item you wish to hold is attached to the adapted using some cable ties (included in the set). The receive-all is great for a wide variety of items such as knives, garden tools, fishing rod, paintbrush, a ratcheting screwdriver or other tools, hairbrush or sports equipment.
The receive-all set comes with two adapters and cable ties. A set of spare adapters, containing two more adapters, is also available .
Price: £59.95/ €79.95/ $84.95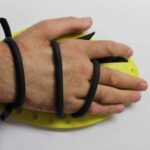 If swimming is a part of your workout or leisure time, but you struggle to form a cup shape with your hand, these swimming paddles make a really noticeable difference.  Made of plastic with three rubber loops across the back, you simply slide your hand under the loops, adjust them to fit by pulling on the other side and you're ready to go.  The extra resistance provided by these paddles enables you to swim faster and more efficiently.  They also provide a really effective workout for your arms and shoulders.
Price: £14.95/ €20.95/ $24.95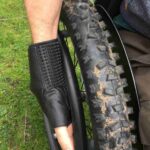 As these gloves have been designed by a C4/5 spinal injury wheelchair user, the grip section extends down the wrist to where you need it for braking. The gloves are made of a soft leather with a thick flexible textured palm that gives you extra grip for pushing, breaking and also for transferring safely.
The best gripping gloves that we have come across.
Price: £39.95/ €49.95/ $69.95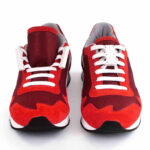 Zubits Magnetic Shoe Closures are a revolution in footwear. Imagine slipping into your shoes as if there were no laces at all. Imagine securing your laces with a simple click. Imagine removing your shoes handsfree. Imagine no double knots, floppy bows, or laces coming undone. Applying magnets to your shoes changes everything. Zubits are better than Velcro.
Hand function weakness can make laces impossible to tie but once you have got these on your shoes there is no need to tie a lace again!
Price: £17.95/ €19.95/ $20.95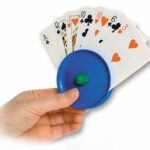 A great product for children, as well as those with hand function problems. It can be difficult to fan and hold playing cards if your hands are affected by a disability and this little gadget does it for you. Simply place the cards between the two disks and turn.
Price: £3.95/ €4.95/ $6.95