Get out in the fresh air to tend your garden or fix things around the house with these products that Active Hands have selected for you.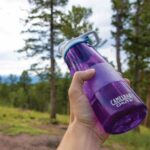 The non-abrasive grip tape is also made by Cat's Tongue and has the same texture as the phone/laptop grips. The tape is grippy without being scratchy or sticky so it won't pick up all the little bits that come from who-knows-where! This tape can be cut to shape with scissors so if you want a certain shape to go on your camera, round an awkward handle or under a dish then you can customise it as you wish. It will even survive the dishwasher!
Prices: £19.95 / €24.95 / $19.99
If your hands are not strong enough to grip items that you use regularly the receive-all could help you. It is a device that attaches easily to your wrist and hand that has an adapter that slots into it. The item you wish to hold is attached to the adapted using some cable ties (included in the set). The receive-all is great for a wide variety of items such as knives, garden tools, fishing rod, paintbrush, a ratcheting screwdriver or other tools, hairbrush or sports equipment.
The receive-all set comes with two adapters and cable ties. A set of spare adapters, containing two more adapters, is also available .
Price: £59.95/ €79.95/ $84.95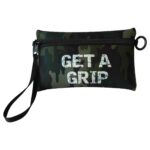 Keep all your garden or DIY bits and bobs together in this storage pouch: great for holding little bits like twine, nails, screws and tools. This storage pouch has been designed with a ring at either end of the zip and  a large loop to pull it open meaning those with reduced hand function can get it open and closed easily.
Price: £6.95/ €9.95/ $9.95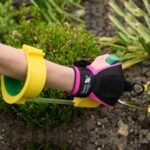 The garden tools pack comes with a trowel, a cultivator and an arm cuff for extra support. Why not get that garden under control this year! The cultivator is great for breaking the soil up and removing weeds. The trowel is good for all those small digging needs – like planting new shrubs. All with great savings compared to buying the three items separately. Why not buy one as a gift for the budding gardener in your life?
Price: £24.95 / €29.95 / $35.95