School/Office Products by Others
Here are a selection of products that we think will be useful in your school or office: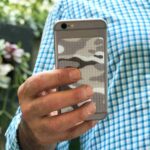 These stick-on grips are based on the texture of a cat's tongue (hence the name) and they stop your phone, tablet or laptop from disappearing from wherever you place it! Great for those who have to move around in a wheelchair with a laptop precariously balanced on their legs! Or for those who have to put their phone down on the dashboard when they get in the car. Or for keeping phones in your hand while you use them. Basically, these are just great for everyone!
Phone grip prices: £9.95 / €12.95 / $9.99
Tablet/laptop grip prices: £19.95 / €24.95 / $19.99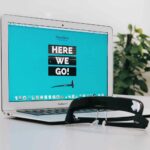 The GlassOuse (from the words 'glasses' and 'mouse' – clever right?) is a wearable mouse removing the need to hold and press a mouse. You just pop the device on like a pair of glasses and move your head to move the pointer. We stock a range of switches to suit your needs. There is a bite switch to click with your mouth, a puff switch to blow on, three options of press/touch or proximity switches – hopefully something for everyone's needs. It also connects to smart TVs, some tablets and phones, laptops and desktops (mac and PC).
GlassOuse price: £399.95 / 429.95 € / $499.95
Switches from:  £39.95 / 44.95 € / $49.95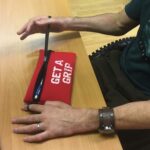 This storage pouch is specifically designed for those with hand function problems. At each end of the zip is a finger ring, and attached to the zipper is large loop. This means that opening and closing is easily done – no more using your teeth! It is useful for storing any small items, such as pens and pencils, make-up, toiletries or wheelchair tools. Available in a range of colours to suit you!
Price: £6.95/ €9.95/ $9.95
If dropping a paperclip turns into a 10-minute pick-up task, this is the thing for you.  Simply flex your wrist to operate the grabber, so no need for finger function or an ability to give a firm squeeze.  And no  "one-size fits no-one" – this reacher is fully adjustable and is available in left or right hand variations. Use it for anything from picking things up, to drawing curtains, to making the bed, to stealing your mate's hat.
Price: £219.95/ €249.95/ $299.95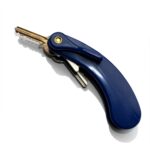 Keys can feel small and fiddly to use when you have reduced hand function. This key turner gives you a chunky handle to hold while you insert and turn the key, making it easier to unlock doors. The lever firmly holds the key in place so you can insert it into the lock more easily.
Price: £7.95/ €9.95/ $11.95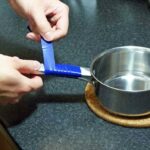 Sometimes we want a bit of extra grip around items, or maybe a bit of extra padding. This strip of silicon is anti-slip giving you a better grip on any item that you wrap it round. Unlike tape, it doesn't leave a sticky residue and it can be unwrapped and re-wrapped as required. The tape sticks to itself. Great for disability life-hacks: why not add grip to your crutches, handles, pens, cutlery etc.
Price: £3.95/ €4.95/ $5.95
Originally designed for the non-disability market the Nimble is a handy package opener that fits onto one finger. A small ceramic blade cuts when the Nimble is pulled across a surface at a 45° angle. The blade is so small that it is safe for all to use (although we recommend that small children are always supervised when using blades).
The Nimble can open a variety of packaging such as microwave meals, envelopes, salad/vegetable bags, sweet packets, boxes and that hard, heat-sealed packaging that is a nightmare to open!
Price: £8.00/ €9.95/ $12.95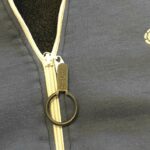 Zip grips are plastic loops that can be attached to a zipper. Put them on your coat, bag, hoodie, cardigan or boots to make doing up zips so much easier! They are machine washable so once they are on they can stay on. You might need a friend or carer to help you put the Zip Grips on – they just clip together but it's a little bit fiddly for those with hand function problems. Once they are on they are so light you can forget they are there – until you need to do the zip up!
Price: £9.95/ €10.95/ $9.95
Pulling plugs out of the wall or from socket banks under the desk can be difficult if you need to use two hands or if the plug is slim. These plug tugs wrap around the plug and allow you to slide a few fingers in to remove plugs. Ideal for thin plugs, like Apple ones! They are made of flexible plastic that means you can pop them into your laptop bag without them taking up too much space!
Sadly, they are only manufactured for 3-pin rectangular-pin plugs (used in the UK and a few other countries).
Price: £9.95/ €10.95/ $12.95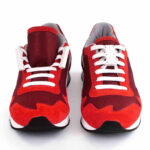 Zubits Magnetic Shoe Closures are a revolution in footwear. Imagine slipping into your shoes as if there were no laces at all. Imagine securing your laces with a simple click. Imagine removing your shoes handsfree. Imagine no double knots, floppy bows, or laces coming undone. Applying magnets to your shoes changes everything. Zubits are better than Velcro.
Hand function weakness can make laces impossible to tie but once you have got these on your shoes there is no need to tie a lace again!
Price: £17.95/ €19.95/ $20.95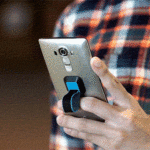 Ungrip is a smart, easy to use device that attaches to the back of any mobile, instantly cutting out the risk of dropping and damaging your phone and making it ideal for anyone with weakened grip. Simply slip your finger through the looped fabric and the phone is securely positioned in the palm of your hand, ready for use. The phone can also be twisted and manoeuvred in your hand, making it perfect for taking photos or videos!
Available in a variety of colours and styles, Ungrip is both a gripping aid and a fashion accessory for your phone!
Prices from: £9.95/ €11.95/ $16.95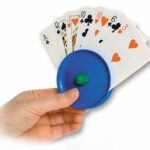 A great product for children, as well as those with hand function problems. It can be difficult to fan and hold playing cards if your hands are affected by a disability and this little gadget does it for you. Simply place the cards between the two disks and turn.
Price: £3.95/ €4.95/ $6.95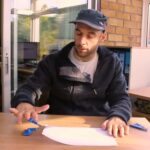 The table top scissors are a fantastic design for those with hand function problems. The scissors can be operated with one hand, while the other hand can be used to guide the paper. To use the scissors simply press down on the T-shaped handle and move the paper as desired. The spring opens up the scissors again for your next cut.
If the scissors are slipping on the table why not use them with the anti-slip coaster?
The  scissors have a pointed end and have 75mm blades.
Price (adult): £12.95/ €17.95/ $21.95