Notizie
At the beginning of the year, Active Hands were excited to be contacted by BBC Business Online who had heard about our business and were interested in meeting us and finding out about the work we do, as a part of a larger theme they were researching on disabled people working in business.
After a bit of a tidy round (and just a bit of worrying about what to wear!), we were ready to welcome the BBC and at the end of January, we met Jeremy Howell who came to our new offices to film an interview.
Jeremy was interested in finding out about our range of products and how they can help disabled people to lead active and independent lives, as well as the challenges and rewards of working in the business sector as a disabled person.  It was great to be able to show him our new offices and to talk about a business that we are so passionate about.  We loved demonstrating our products and describing the difference they can make to people's lives.  It was especially exciting to be able to demonstrate the pre-production version of our small item gripping aid, which we have been working on for some time now and are looking forward to bringing to the market this spring.
We are pleased that extracts from the interview have been published on the BBC news business page and may be aired as part of a BBC news 24 feature at a later date.  To see our interview (and get a sneak preview of our small item gripping aid) find us on the BBC news page here.
Jo Smith
In 2012, Brandon Beack was an incredibly active and talented teenager.  In addition to showing real talent in music and dancing, Brandon was a highly aspirational gymnast, competing for Western Province in the South African championships.  His sights were firmly set on selection for the Junior Olympics and he was training for four hours, six days a week.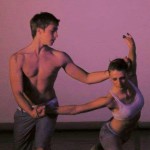 However, a bad landing in training left Brandon with a complete Spinal Cord Injury at C6-C7.  He was paralysed from the arms down, needing support with many aspects of his daily life and personal care.  After ten weeks inpatient rehabilitation, Brandon was discharged and he and his family began to discuss their plans for the future.  Determined to keep making progress and to regain his independence, Brandon set out on an intensive program of rehabilitation with a team of experts, including a personal trainer, body builder and his gymnastics coach.  After 14 months, Brandon travelled to the Shepherd Centre in Atlanta, USA, where he had advanced rehab 3 hours a day for 6 weeks.
It was during his time at the Shepherd Centre that Brandon first discovered Active Hands gripping aids. Brandon began to use his gripping aids as an integral part of all his rehabilitation work and his Dad, Mark, describes his recovery as, "beyond amazing."  Five years on and Brandon still finds his gripping aids essential in enabling him to reach impressive goals in the gym, including lifting 22.5kg dumbells and even uses them to assist him when using his EKSO walking suit.
Not content in reaching his own ambitious goals, Brandon and his family began to plan how they could help others to gain access to state of the art rehabilitation equipment to enable them to make the kind of progress Brandon had experienced.  In 2015 the 'Walking with Brandon' Foundation was unveiled and it now offers a 'therapy and beyond' program which has seen some impressive outcomes for its patients.  Working in partnership with the University of Cape Town's research department, the foundation is undertaking research into how recovery from spinal cord injury can be assisted by technology such as the EKSO walking suit.  Their ultimate dream is for disadvantaged communities to have access to their rehabilitation program and world-class equipment, and to one day have their own facilities that can offer all kinds of therapies, equipment and support to those with neurological disabilities.  If you would like to find out more about the work of the 'Walking with Brandon' Foundation, click on the image below to visit their website.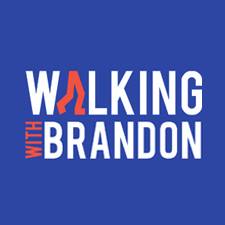 As for Brandon's personal goals, he continues to dream big.  He is currently training to represent South Africa in the Tokyo 2020 paralympics as well as completing a BA sports science with a major in sports psychology; a qualification he hopes will enable him to assist further in the work of the foundation.  Alongside this, his ultimate goal; to walk again and to, "never give up."
We were so pleased to hear of Brandon's story.  His determination and dedication, not only to his own rehabilitation, but to aiding that of others is very motivating and we wish the foundation continued success in their work to advance rehabilitation facilities and knowledge in South Africa.  Hearing of how Active Hands has enabled people to reach beyond what they thought was possible is equally motivating for us!  If you have a story to share about how your active hands aids have opened new opportunities for you, let us know at jo@activehands.com.
Jo Smith
In December 2002 José Maldonado, a dedicated husband and father of two, suffered a devastating intra-cerebral hemorrhage; a type of stroke caused by the sudden rupture of an artery within the brain.  Unfortunately, like many stroke survivors, he experienced loss of function in both his lower and upper extremities, meaning he needed to use a wheelchair, struggled with aphasia, facial paralysis, and was overwhelmed by outside stimulation such as ambient noise. However, he was determined not to give up on his life, and after seeing what a profound effect his stroke had on his entire family he tried to find ways in which he could improve his quality of life and regain his independence.
Still with little hope, he committed himself to therapy 5 to 6 times a week with sessions lasting anywhere between 4 to 6 hours a day. He began to notice that even his effort to get better had an uplifting effect, not only on himself, but on his family as well. After much self-sacrifice and family encouragement, he began walking again and did not have to rely on his wheelchair or even a walking cane. He was able to resume activities that he once considered impossible such as driving, using a computer and eventually going back to work.
His only problem was, no matter how much he tried, he couldn't exercise the way he wanted – with both arms. He was unable to open and close his affected hand. So for over 12 years he was limited in terms of the exercises he could do. But that all changed when he discovered Active Hands.  Jose explains that his Active Hands gripping aid has, "changed, totally, his life for the better." With Active Hands he finally can go to a regular gym like anyone else. And he has been able to go to a regular gym every day for two years now. He tells us, he is "in love with his Active Hands!"
José has dedicated himself to counselling individuals and family members, and even helped to establish a Stroke Support Group in Maryland USA.  He also works with other stroke support groups throughout Maryland and volunteers for several stroke-related clinical studies.  As a dedicated stroke survivor advocate he has worked with several organisations to prevent heart attacks and strokes. Their goal is to bring together communities, health systems, non-profit organisations, federal agencies, and private-sector partners from across the country to fight heart disease and stroke. They have also asked José to participate in their drive by sharing his personal story and knowing the importance of family health history as well as recognising stroke warning signs and symptoms.
He realises he was fortunate with regard to his recovery and tries not a deliver a message of false hope for stroke survivors, but one of encouragement and inspiration. He knows through his own experiences, that stroke victims can and do get better as long as they have encouragement from family and friends and are willing to commit themselves. He says they too will improve and find life after stroke.
His message is simple; "There is life after stroke and it can be a rich and fulfilling life.  Don't give up, it's not the end – it's only the beginning."
Johanna Smith