>
>

Inimove and Active Hands
Inimove and Active Hands
This month we have a guest news blog from designed2enable. They have been testing one of their innovative products with our gripping aids.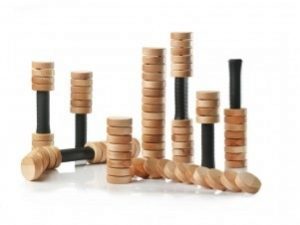 Active Hands Gripping Aids are the perfect solution if you have limited grip or poor hand function, the gripping aids work beautifully with the Inimove rehabilitation device. Active Hands enable you to hold the device; the glove straps around your hand in the gripped position giving you the ability to grip the device securely.
Inimove, is a rehabilitation device for stroke, brain injury and trauma and for ADHD. We recently trialled Inimove with the Queen Elizabeth Foundation, Brain Injury Centre, Banstead, Surrey. Carol Carr, Head of Physiotherapy at QEF, kindly wrote a testimonial for Inimove.
Carol wrote a glowing testimonial for Inimove but felt that the grip for Inimove Complex and Complex Duo might not suit everyone. She suggested that a molded handle or a strap might help those with limited hand dexterity and we have found that Active Hands Gripping Aids are an ideal solution. We have tested the Active Hands gloves with Inimove, which enable the user to strap the hand to the device, giving a stable hold and therefore allowing the user to gain the full benefit from the rehabilitation device.
Active hands, durable and versatile general purpose gripping aids, are also ideal for a wide range of tasks: at home, in the gym or out and about. Whether you've had a stroke, suffered a spinal injury or have any condition that reduces your hand function, Active Hands gripping aids could unlock any number of activities for you:
Working out in the gym (e.g. holding free weights, using a rowing machine)
Playing on the Nintendo Wii
DIY at home (using a saw or hammer)
Holding a pool or snooker cue
Rowing or Kayaking
Gardening
Holding a glass or bottle
Written by Katherine Pyne from designed2enable
To purchase an Active Hands gripping aid please visit our shop.
Further information on Inimove training devices are available on the designed2enable website