L'inclinaison du manche de ces couteaux réduit les contraintes exercées sur le poignet. Ils peuvent être utilisés avec la poignée de préhension universelle.
These knives have a fantastic design with the handle set at a right-angle to the blade. This gives those with hand function weakness a better grip and eases strain on the wrist.
The thick handle has a brightly coloured, non-slip, soft-feel section that gives you a better grip.
The knives can be used with our General Purpose gripping aid to give you independence in the kitchen. Our gripping aid can give you a firm and safe grip on the knife.
Make a great saving by buying a pair of knives for £19.95 (€26.95, $32.95).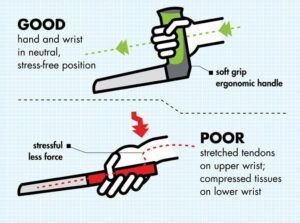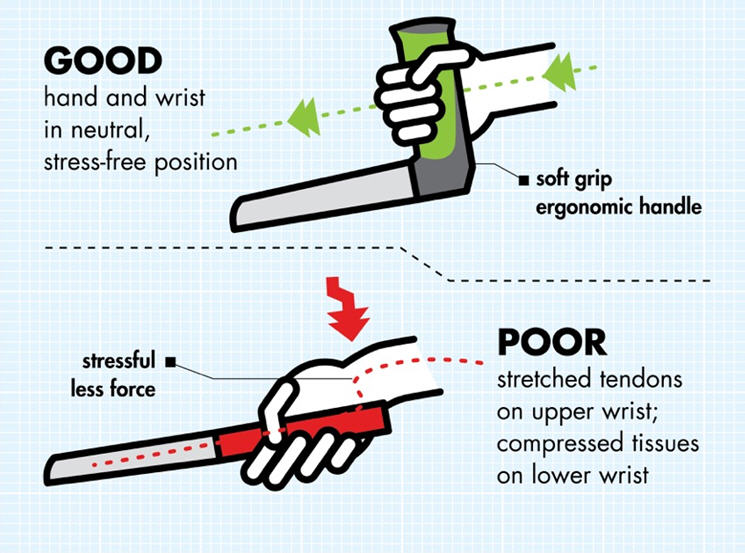 We have combined some of our most popular items in to two handy kitchen packs – the kitchen pack and the kitchen pack deluxe – giving you great savings and allowing you to get busy in the kitchen. Save up to 25% compared to purchasing the items separately.