Aspire is a charity supporting those in the UK who have sustained a spinal injury. They assist with integrating clients back into everyday life.
---
Back-up Trust provides support and services for individuals and families following a spinal cord injury.
---
The Blue Badge Company sell a wide range of attractive blue badge covers and other products in typical British designs.
---
The Calvert Trust specialises in outdoor activities for the disabled.
---
 Designed2enable make stylish, yet functional, assistive products enabling you to stay active and look good. Suppliers of the Inimove.
---
A blog written by friend of Active Hands, Gareth Herridge, about life as a tetraplegic.
---

Draft wheelchairs is a 'one-stop shop for active and sports chair users'.
---
The IFI (Inclusive Fitness Initiative) is a part of EFDS (English Federation of Disability Sports). Their website can help you to get involved in disability sport in the UK.
---
Site dedicated to testing Gardening and DIY tools, run by wheelchair user Fred Walden.
---
Flexyfoot make flexible ferrules for walking sticks and crutches. This clever design results in a shock-absorbing non-slip cap for the base of your walking aid.
---
Peer-led teaching of everyday skills and techniques to get the most out of life while using a wheelchair.
---
The website for GB wheelchair rugby (also known as Murderball). Find out how to get involved and where you can have a go yourself.
---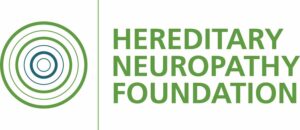 Hereditary Neuropathy Foundation (HNF) is a non-profit organization whose mission is to increase awareness and accurate diagnosis of Charcot-Marie-Tooth (CMT) and related inherited neuropathies, support patients and families with critical information to improve quality of life, and fund research that will lead to treatments and cures.
---
 The IPC (International Paralympic Committee) is the global governing committee of the Paralympic Movement. They organise the Paralympic games and other worldwide competition for disabled competitors.
---
A new kind of trade association set up to promote an ethical, moral and friendly way to do business in the care and mobility sectors (Active Hands is a member).
---

All-terrain wheelchairs for having all manner of fun in.
---
Specialist agency providing care services for people with spinal cord injuries.
---
Sports Injuy and Specialist Therapy Centre
---
Charitable organisation dedicated to promoting independence among sports tetraplegics.
---
SAH Gogo offer a button replacement service. The company reattach your buttons to maintain the look of your clothing, but add hidden velcro for easy fastening.
---
SCI Recovery Project are based in Denver, Colorado and offer exercise based rehabilitation for spinal injury patients. Big Active Hands users!
---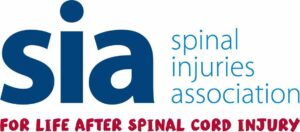 The Spinal Injuries Association is an information and support website for those who have sustained a spinal cord injury and their friends and family.
---
The One Stop Shop for all your Disability Sports Equipment and Accessory supplies.
---
Designs a
nd manufactures equipment (primarily trikes) for children and adults with special needs.
---
 A low-cost wheelchair lap tray and bag in one, award winning and designed by a wheelchair user with your needs in mind.
---
Version 22 is a UK based design studio creating unique products that solve everyday problems in ways that make you smile.
---