Before contacting a member of the team please check the Frequently Asked Questions page to see if your question can be answered there. If you still require an answer please contact the relevant person below:
Active Hands Contacts
For general information or for advice about which aids will suit you contact info@activehands.com
For queries relating to your order, for orders of more than 10 items or for a quote, contact dispatch@activehands.com
For media enquiries or to share a great story, picture or video with us contact marketing@activehands.com
Meet the Team
The team at Active Hands are a friendly bunch and are happy to answer your enquiries. We love to hear what you have achieved with our products – it makes our jobs worthwhile to know that we are making a difference to you. We would like to introduce our team to you:
Directors:
Rob Smith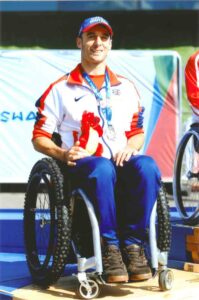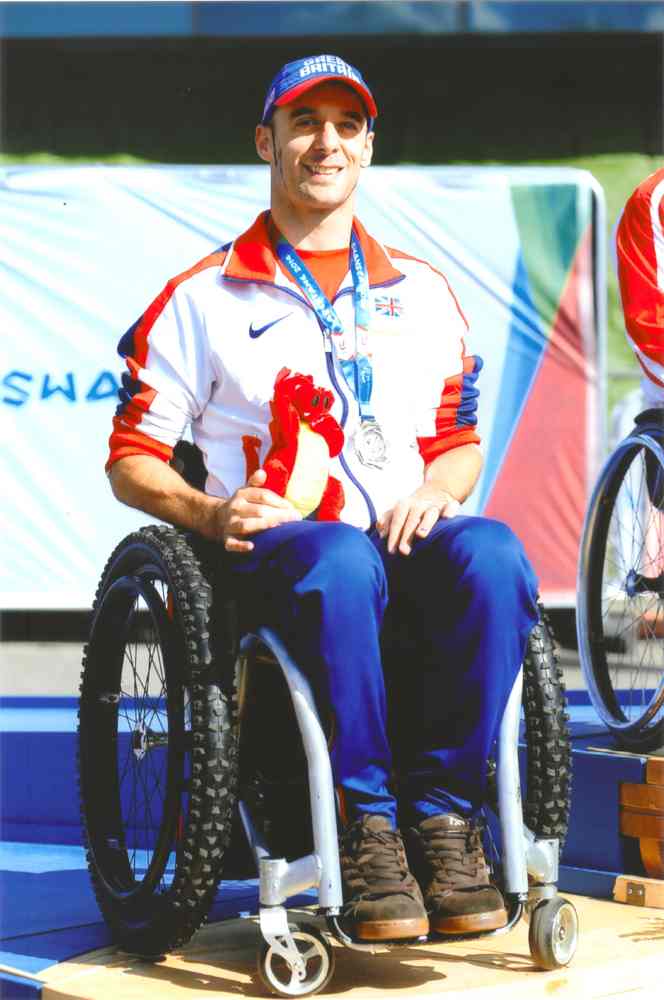 Rob is an internationally competitive wheelchair racer in the T52 category. He is married to Jo and has a son, Jacob. He likes all his document titles to contain the word 'stuff' and would rather be designing than doing paper work. Rob designed Active Hands gripping aids after his spinal injury and uses them regularly himself, so he is the man to contact if you have questions relating to using our gripping aids or need help to know which one you should choose. Email Rob on: info@activehands.com
Mel Burley
Mel is Rob's sister and Mum to two noisy, football mad boys. She runs the company with Rob and is in charge of many of the boring back room bits. When she is not busy at work she likes to go to the gym, listen to live music and build giant marble runs with her boys.  If you need advice on any of the products we sell, want to set us up as a vendor, or need a hug contact Mel on sales@activehands.com
Sales and Distribution:
Tatjana, Karen and Jo are our distribution team and are a whizz with invoices, parcel tape, bags and boxes! They get your order sent out to you as fast as they can.
Karen Kennedy – Office Manager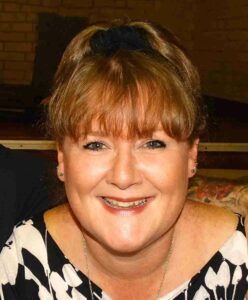 Karen is our Office Manager and when not at work she loves spending time with family and friends and going to live music and comedy gigs. She also enjoys baking/cooking and getting lost in a good book.
Karen heads up the day-to-day running of the Active Hands office – so if you need help placing an order, have a query about an existing order, need a quote or are interested in becoming a reseller of our products (or have any other random queries!), please contact Karen on: dispatch@activehands.com
Tatjana Ludwig – Dispatch Clerk and German Liaison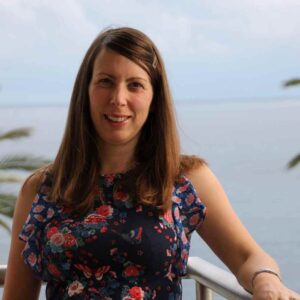 Tatjana is part of our dispatch team where she is busy with fulfilling orders, sending out invoices and managing our stock levels.  Being German she is also our translator for all German language copy on our website and in our leaflets and instructions.  Tatjana is our German liaison and is the best contact for our German speaking customers.  Contact her on dispatch@activehands.com
When she's not busy with work Tatjana to likes to do crafts, baking, going on country walks and to spend time with her family – her husband Frank and children Henrik and Elina.
Media and Marketing:
The marketing team loves to hear your stories and see your photos and video footage. If you have something that you would like to share with us then please contact us. If you have a social media stream showing you using our products we would love to share that with our followers too.
Clare Reynolds – Marketing Manager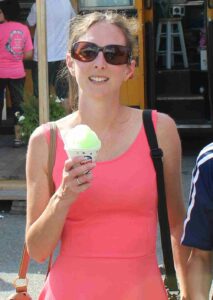 Clare is wife to Tim and Mum to three children. When she is not working she enjoys helping in school, baking and ice-skating.  Clare deals with the marketing side of the business, along with Jo S and Jo W.
If you have a great story to share with us, some photos using our products or a media enquiry email her at marketing@activehands.com.
Jo Smith – Marketing Assistant
Jo is married to Rob and mum to Jacob.  When she's not at work she loves experimenting with new recipes, going for walks and snuggling up with a book.  Jo writes our news stories and customer emails, so if you have a story to share or photos of you using our products, let her know at jo@activehands.com
Jo Walters – Marketing Assistant and Dispatch Clerk
Jo is studying History and Theology at a local University. She mostly heads up the company Instagram and LinkedIn accounts and helps Clare with bits and bobs – but she likes to keep her foot in the door with dispatch too! When she's not working she likes going to the gym, seeing friends and family, and planning trips away with her boyfriend.
Postal Address
Our company's postal address is:
The Active Hands Company
Unit 4, Rumbush Farm,
322A Rumbush Lane,
Earlswood,
Solihull,
B94 5LW
Please note that this address is for business purposes only, there is no shop on the premises.
Telephone: +44 (0)1564 702255
Mobile:  +44 (0)7904 481830
Fax: +44 (0)870 123 6371
Please note – we have limited phone reception at our rural premises.  You will usually receive a quicker response if you email us – see above for our email addresses.
---